Vocational Education at SFX
Click here to check out the 2021 Year at a glance-  Student VET and pathway achievements.
Why Vocational Education?

"Many parents are still inclined to encourage their children to go to university after leaving school, rather than consider a VET career pathway. Others are convinced that VET is only for traditional trades like plumbing and carpentry. We need to dispel those myths."
"The fact is that VET qualifications lead to successful, meaningful, professional careers with great salaries and outstanding career prospects."
Vocational Education and Training (VET):
Is designed to help you get the skills you need to enter and succeed in the workplace.
Offers nationally recognised training and qualifications.
Increases personal development and growth.
Is seen as an asset by most employers.
Can assist the student in their preparation and transition to post-school education, training and work (or both).
Enables students to pursue their gifts and talents while working toward their Year 10 and Year 12 Certificate.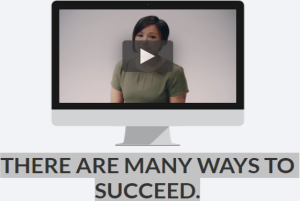 Partner Organisations
"It takes a village" – successful and authentic VET delivery and student engagement require strong partnerships with the wider community. SFX has established and continues to develop partnerships with:
ACT Catholic and Independent Colleges
SFX is the RTO for St John Paul ll College, we continue to work together to provide enhanced VET experiences for all our students.
ACT and NSW CE Colleges, working collaboratively to develop and deliver vocational courses.
CIT
Through collaboration with CIT, our students can achieve training beyond the scope of SFX. For example White card and Asbestos training and Working at Heights. Participation in events at CIT enables students to experience firsthand and have a taste of training that is available post-school.
Connection with CIT enables a seamless transition to CIT post-school.
The Canberra Theatre
Partnership with The Canberra Theatre enables students that are interested in pursuing a career in Live Production and Services to have access to Structured Workplace Learning.  Interaction with the Canberra Theatre enables a smooth transition to further study and/or work in the industry.  Several SFX students have been employed by the Canberra Theatre at the conclusion of Year 12.
St Francis Xavier College and the Canberra Theatre have developed a program and course work including theoretical practice and classroom learning. The participating students "get involved" under the guidance of the Canberra Theatre staff in a comprehensive range of performances including the ballet, classic drama, circus, contemporary dance and new Australian theatre.
Local Business
We engage with employers from small business, government departments and not-for-profit organisations to ensure teachers and students have opportunities for industry engagement, currency and post-school pathways.
RoboCup
SFX Information Technology students have proved to be formidable RoboCup competitors and have participated with significant success at local, national and international level.
Students enrolled in the VET Business Service course have had opportunities to be a part of the administration team at the national level.  The annual ACT RoboCup Competition now takes place at our College. SFX Senior VET Business students are responsible for planning and running the event under the guidance of their teacher.
Construction Industry
The Trade Training Centre enables students to achieve their chosen career pathway to the construction industry. Past students now managing their own business, proudly support SFX by taking on ASBAs and Work Experience placements. SFX appreciates the commitment of the alumni by assisting in ensuring our students have the opportunity to achieve career and pathway choices.
Australian Training Company (ATC)
SFX works closely with the ATC offering students many and varied opportunities.
During 2020, two Year 12 students were successful in gaining an ASBA through the Women in Trade program. They had the opportunity to work in a variety of trades before deciding on the trade that is right for them.
SFX Alumni
In order to assist students to make a successful career and pathway choices, transitions and address stereotypes, a past student, now a qualified electrician and has her own electrical business, addressed the College community at an Awards Ceremony. The students enjoy hearing the varied and interesting journeys of past students.
Successful partnerships support and enhance the quality of training being provided at SFX and pathway opportunities for the students.
Over the years the College has celebrated success at the ACT Training Awards. Students and Staff have regularly been finalists and on occasions have taken out the award for the section they were nominated for most recently in 2021.
Vocational Qualifications
Vocational Qualifications currently being delivered are:
Vocational Placements
Vocational placements are more commonly referred to as Structured Workplace Learning (SWL). Students in Years 11 -12 are encouraged to undertake SWL placements as they provide on the job opportunities. Students apply the skills and knowledge they have gained in the classroom in the work environment. It is not unusual for students to participate in more than one SWL.
Trade Training Centre
In 2012 the Canberra Region Pathways Trade Training Centre was established. The consortium partners are St Francis Xavier College, St Mary MacKillop College, Merici College, St Clare's College and Canberra Institute of Technology.
The objectives of the SFX Trade Training Centre (TTC) are to:
Address local and regional skills shortages in traditional trades and emerging industries by improving the relevance and responsiveness of trade training.
Improve student access to trade training facilities that meet local and regional industry standards.
Improve the quality of schooling offered to secondary students undertaking trade-related pathways in the local communities.
Assist young people in the local community make a successful transition from school to work and further training.
The TTC is purpose-built and is well equipped to deliver the Construction Pathways qualification and the Timber Making course. Facilities include a computer lab, meeting room, fully functional workroom, machinery room and storeroom.
By providing students with vocational pathways from Year 10, SFX students not only receive quality training but also experience the world of work through Structured Workplace Learning opportunities and a variety of events. SFX College hosted 'Try a Trade Day' in conjunction with Canberra Institute of Technology and the Canberra World Skills Competition for Construction.
An SFX student participated in a World Skills Construction competition and placed first. He then went on to compete in the 2015 National World Skills Competition in Perth.
Construction students have built cubby houses, chicken coups, dog kennels and rabbit hutches, now homed in backyards across the ACT and NSW. The high demand for these is a testament to the skill level of the students and the quality of construction. Regularly,  furniture items designed and built by students are entered in the Royal Canberra Show Competition, with many prizes being collected.
Over the years, Year 10 Introduction to Construction students, under the guidance of their teacher, have donated their time and newly acquired skills to build raised vegetable gardens for the SFX Sustainable Garden, Marymead and local primary school.  SFX Sustainable Garden is also the home of a cubby house and chicken coup that were constructed by Year 11 and 12 students undertaking Certificate II in Construction Pathways.
After the devastating fires of 2020, our Year 10 construction teachers are engaging with local government parks and gardens. The aim is to give the Year 10 Introduction to Construction students the opportunity to design, construct and deliver bird boxes for the ACT and surrounding national parks.
The 2020 Year 12 Construction Pathway students engaged in a project with the College Business Manager. The students designed and built modern bench seats for the SFX College community.
Australian School-based Apprenticeships (ASBAs)
SFX has a successful track record with ASBAs. Generally, ASBAs roll into an Apprenticeship when the student completes Year 12. Over the years our students have been nominated for and won the ACT Australian School-Based Apprentice of the Year. The slide show at the top of this page includes  ASBA students in their workplace.
What is an Australian School-based Apprenticeship (ASBA)?
An ASBA offers senior students the opportunity to achieve a nationally-recognised vocational qualification by combining paid work and training as part of their college program.
An ASBA fits within a student's study program whilst at school and can count toward their ACT Senior Secondary Certificate.
Training is provided by a Registered Training Organisation (RTO). This may be the school, CIT or a private provider.
To be eligible for an ACT training contract an ASBA student must:
complete a minimum of 11 hours per week and a maximum of 20 hours per week if undertaking a Certificate II qualification. This includes eight hours of work and three hours per week of structured training
complete a minimum of 15 hours per week and a maximum of 20 hours per week if undertaking a Certificate III qualification. This includes 12 hours of work and three hours per week of structured training. 
What are the benefits of an ASBA?
Benefits include:
valuable experience that provides pathways to future training and employment
receiving, on successful completion, a nationally recognised vocational qualification along with the ACT Senior Secondary Certificate
providing students with an opportunity to get a great head start in their career. 
How to get started?
Students need to contact the VET & Careers Office and advise them of their intention to do an ASBA—they will assist the student through the process. The Passport to Work Experience can be collected from the VET & Careers Office. The Passport details the steps required to secure a work experience placement.
If students are currently employed, they could discuss the possibility of converting their current job into an ASBA.
USI
All students require a USI. Certificates and Statements of Attainment cannot be issued to students unless a USI  is provided to the College. Please read the USI fact sheet for more information. USI numbers can be created via the USI website.