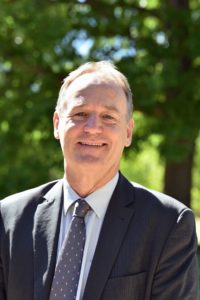 A very warm welcome to the St Francis Xavier College Community!
At St Francis Xavier, we pride ourselves on the being a welcoming community; a school of opportunities for all with a proud 40-year history. Our staff and students focus on and are energised by our College Vision: Living the Truth, Leading with Courage and Learning for Life. This vision reflects our philosophy: that we are all on a learning journey, striving for truth, courageously doing our best to learn and grow and to work towards a brighter future.
To enable this holistic development, SFX students have access to a broad curriculum and a safe and inclusive environment that nurtures authentic learning and caters for the individual needs of each of our students. We also offer diverse extra-curricular experiences. Our goal is that students graduate from SFX as confident, capable, well-educated young people full of hope.
Our teaching principles are based on our College Mission and Vision statements which speak of nurturing right-relationships, valuing learning, cultivating excellence and thinking creatively to plan for an exciting future. Inspired by our vision statement, we encourage each individual to accept and develop their unique God-given gifts in the service of others, empowering them to create a better world.
Our dedicated and professional staff are passionate about their vocation to support students' learning and strive to develop their knowledge and skills. Our parent body are supportive and committed to creating a wonderful learning environment for their children. There are avenues for parents to contribute to the life of the school and the reporting and pastoral structures ensure that parents are kept informed of matters relating to their child's education.
Some of the many opportunities and facilities that St Francis Xavier College offers are:
a strong academic program from Years 7 – 12
mentoring programs (Seniors with Junior students, staff with students)
an explicit Pastoral Care program incorporating a Personal Development & Christian Values Curriculum
the Student Services Hub that provides the opportunity for flexible and independent learning and links the Support Services including the Senior Studies Coordinator and VET and Careers with the Resource Centre with the Canteen, Café and playground.
A robust IT network with expert support for iPad and laptop learning devices and a 'state of the art' learning management platform
a study support program for Year 11 and AST preparation lessons in Year 12
Australian School-based Apprenticeships through our VET & Careers Coordinators
student leadership training across all year groups
a well-equipped Resource Centre providing learning and research assistance in an aesthetically pleasing environment
a Volunteering Program for Year 9 and a Community Outreach Program for Year 10
activities such as Writers' Workshops, Strategic Games, Manga Club and Debating
the Duke of Edinburgh Award Scheme
Dance Festival, inter-school Sports Days, School Musical, Band, Choir, and Art Exhibition
So please, explore our website to learn how St Francis Xavier can offer students a quality and engaging Catholic education. I look forward to welcoming you to the St Francis Xavier School community and journeying together to provide the best education for your child.
Paul Carroll
Principal