Alumni
We are continually proud to have so many amazing young people achieve great things after graduating from our College. We consider past students part of our wider College community even after they have long since left our hallways.
Share news about our alumni by emailing communication@sfx.act.edu.au
What have our former students been up to?
KING'S BIRTHDAY HONOURS LIST
SFX alum Dr Clare Huppatz has received a Public Service Medal as part of the 2023 King's Birthday Honours list for her contribution to public health responses during the COVID-19 pandemic.
Dr Huppatz is also known for her work as a remote medical practitioner, particularly working in Far North Queensland, the Kimberley and WA Goldfields, as well as consulting for the World Health Organisation supporting post-cyclone responses in the Pacific.
36 YEAR AUSTRALIAN RECORD BROKEN!
Brett Robinson, ex-SFX Student and son of SFX teacher Tony Robinson, made history in Japan recently, breaking the Australian marathon record that had been held by Robert de Castella since 1986.
Brett Robinson was competing in the Fukoka International Marathon and finished the event in 2:07:31, surpassing de Castella's old record of 2:07:51 at the Boston Marathon.
Brett now holds the Australian records for both the half marathon and the marathon.
PUBLISHED CHILDREN'S BOOK AUTHOR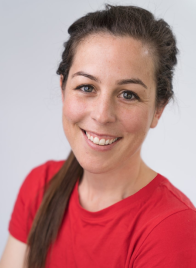 SFX Alum Amanda Goode who left our College in the early 2000's has had her first children's book published with another on the way! Amanda says about her time here, 'SFX was four of the best years of my schooling. I made lifelong friends and it set me on a path in life I'm pretty stoked about. Thank you for all you do.' Amanda equates her passion for writing and children's books from an assignment she completed while at SFX.
Amanda's story is about a child and their pet and deals with emotions one feels due to trauma or loss. My Best Friend is available at all good Canberran book stores or online.
MUESLI ARE NOW PROMOTING CANBERRA
All bar one, the members of local band Muesli graduated from SFX in 2021. They haven't let their move into the world outside school slow them down though—with the band now featured in the latest marketing campaign promoting Canberra tourism and performed at Night Fest 2022 during Floriade.
COVID-19 EPIDEMIOLOGIST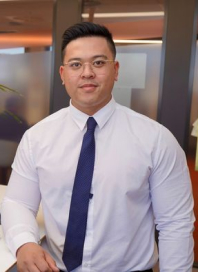 Congratulations to epidemiologist Algreg Gomez from our Class of 2012 for being selected to take a fellowship with the World Health Organization Philippines recently.
Al spent time in Manila for several months to further develop his skills as an applied epidemiologist.
As an epidemiologist at ACT Health, he's helped Canberrans since the start of the COVID-19 pandemic.
'Epidemiology is essential to the fight against any disease. As part of a team of 'disease detectives', we're responsible for analysing data and translating this into advice and reports that help shape the ACT COVID-19 response,' says Al.
Congratulations Al, we're so proud of the hard work you and your team have done for us over the last couple of years.
CANBERRA RAIDERS CUP WINNERS
Congratulations to SFX Year 12 student David and his West Belconnen teammates for winning the Canberra Raiders Cup on 18 September 2022.

We also have a number of SFX alum who are either members of the team with David or associated in the club in some way—we are so proud of you all. A well-deserved win!
WESTFIELD LOCAL HERO
Andrew Nolan graduated from SFX in 2015 and is now saving lives through Canberra's first free swimming program for migrants and refugees. We're so proud of the work you are doing for our community Andrew, congratulations.
Learn more about Refugee and Migrant Swimming Project Canberra and donate at:
PARALYMPIC AND COMMONWEALTH GAMES COMPETITOR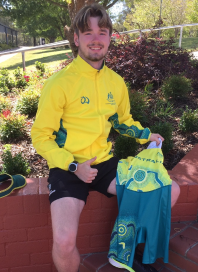 Former student Jaydon Page, who attended SFX from 2017-2020, scored himself a silver medal at the Commonwealth Games in the UK this year in the T45-47 100m.
Jaydon also competed in the 2021Tokyo Paralympics and kindly gifted us with his running suit after running in the 100m T47 event.
OUR VERY OWN LEGO MASTER
Nick (our former student and College Captain) and his buddy Gene starred on Lego Masters this year. We were very impressed with their skills as they snagged wins in quite a few challenges on the show.
LOCAL CATHOLIC TEACHER SHARES HER FAITH
In February, the Catholic Voice interviewed early career Catholic school teacher, Lilianne Stannard about her involvement with Youth Ministry and Religious Education.
Miss Stannard is taking on the mission to make her students aware of Jesus. Now in her third year at Holy Spirit Primary School Nicholls since graduating from ACU, she says an important aspect of her job is helping her students grow in their own faith. She is keen to introduce the Catholic School Youth Ministry Australia (CSYMA) model in her school and would like to be a Religious Education Coordinator down the track. First, Miss Stannard plans to keep building her own faith.