ACT college system
The ACT operates a system of school-based curriculum and assessment within the policy and procedures of the ACT Board of Senior Secondary Studies (BSSS).

Colleges in the ACT may choose to offer their own range of courses that have been accredited by the ACT Board of Senior Secondary Studies (BSSS). Consequently, there is no external final exam.
Senior assessment
Assessment is continuous throughout each semester, with tasks providing information on the performance of each student in the group. Unit grades and scores are the results of student achievement measured against the assessment criteria contained in each course framework.
To maximise the results for each study package, it is important that students attend all classes, submit all assessments and make a consistent effort over the four semesters in each of their courses.
ACT qualifications
The ACT senior secondary system recognises a range of university, vocational or life skills pathways. Students may be issued the following qualifications and statements:
Further information about these qualifications can be found on the BSSS website – ACT Qualifications
Certificate requirements
Requirements for the ACT Senior Secondary Certificate To attain an ACT Senior Secondary Certificate all students must have completed a minimum of 17 standard units in an approved program of study. This program should include a minimum of 4 courses from A, T, M, E, H or C from 3 different course areas including English.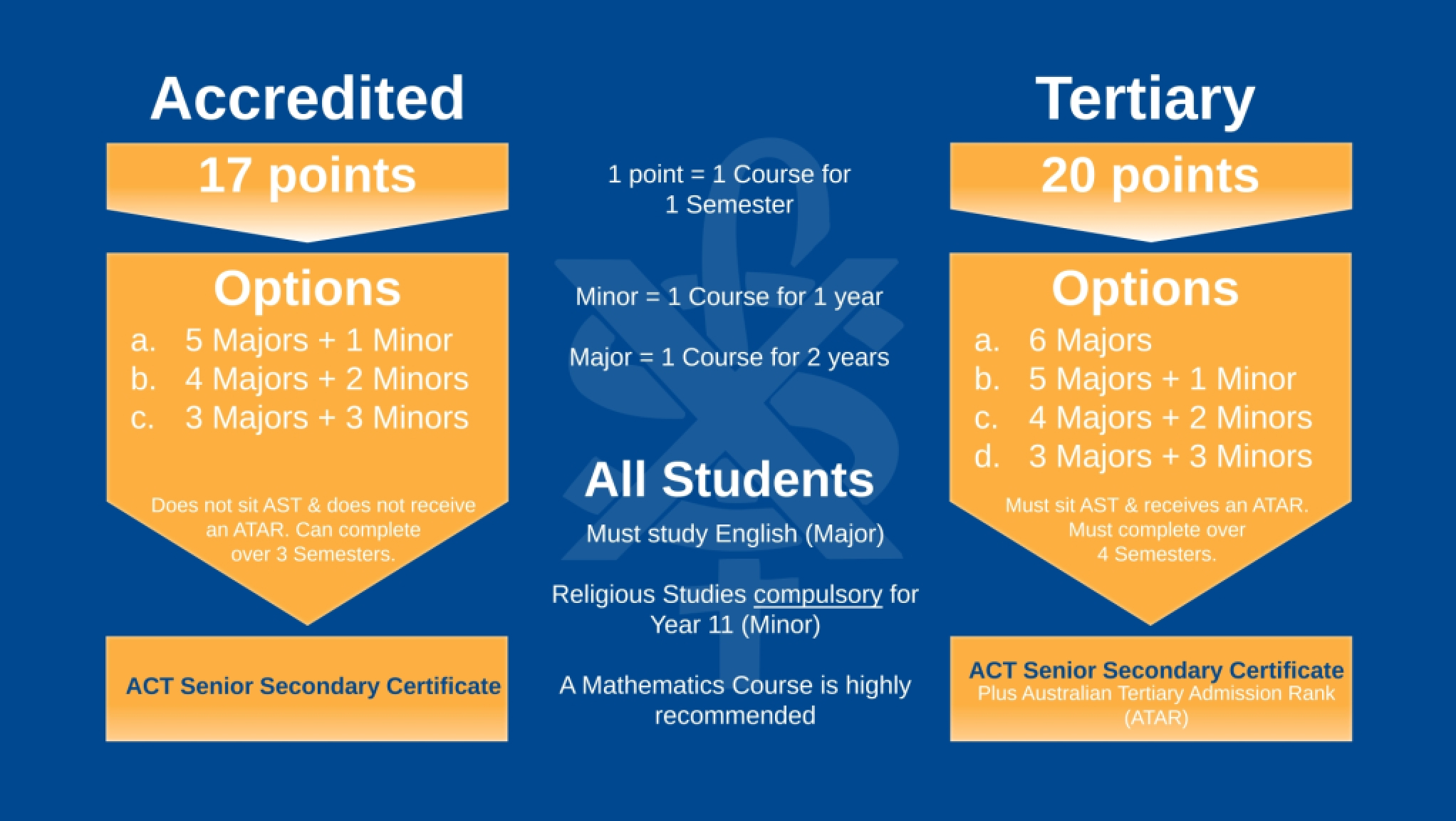 Refer to the Senior handbook for more information.