First Nations: First update for 2022
February 18, 2022
Yumalundi! Hello and welcome to this new school year.
My name is Libby Goodsell and I am the Contact Teacher for Aboriginal and Torres Strait Islands Education. My job is to connect and support students who identify as First Nations, support staff with curriculum development and to raise the profile of issues relating to Aboriginal and Torres Strait Islands Peoples and Communities.
As it is the start of the year, I thought it would be a good opportunity to flag significant dates for 2022.
12 February – Anniversary of the 1965 Freedom Ride
13 February – Anniversary of the National Apology
18 March – National Close the Gap Day
26 May – National Sorry Day
27 May – Anniversary of the 1967 Referendum (Start of Reconciliation Week)
3 June – Mabo Day (end of Reconciliation Week)
1 July – Coming of the Light (Torres Strait Islands)
3 July – Start of NAIDOC week
10 July – end of the NAICOC week
3 August – National Aboriginal and Torres Strait Islands' Children's Day
9 August – International Day of World's Indigenous Peoples
23 August – Anniversary of the Wave Hill Walk-off (ie From Little Things Big Things Grow)
7 September – Indigenous Literacy Day
Staff are always keen to show our recognition of being on Aboriginal Land and we thought you would appreciate a photo of staff sporting the SFX polo shirts that acknowledge that we are living, learning and leading on Ngunnawal/Ngunawal Land!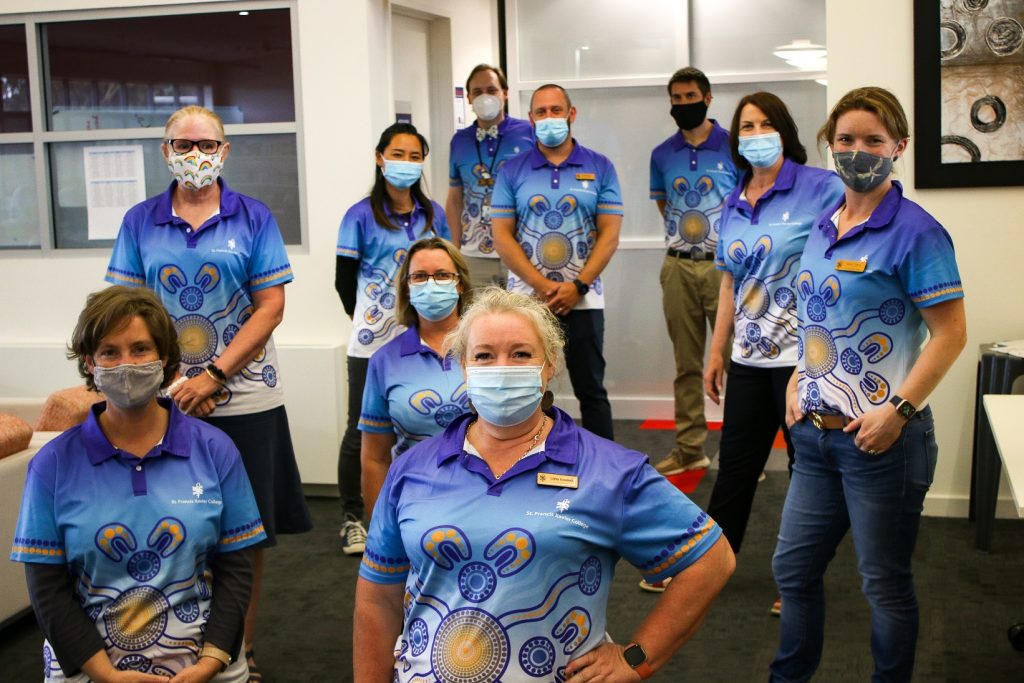 The Independent Education Union (IEU) were generous in gifting us a signed Uluru Statement from the Heart—to be displayed in our school's foyer—recognising the sovereignty of First Nations' Peoples and calling for reforms to the Constitution to reflect this.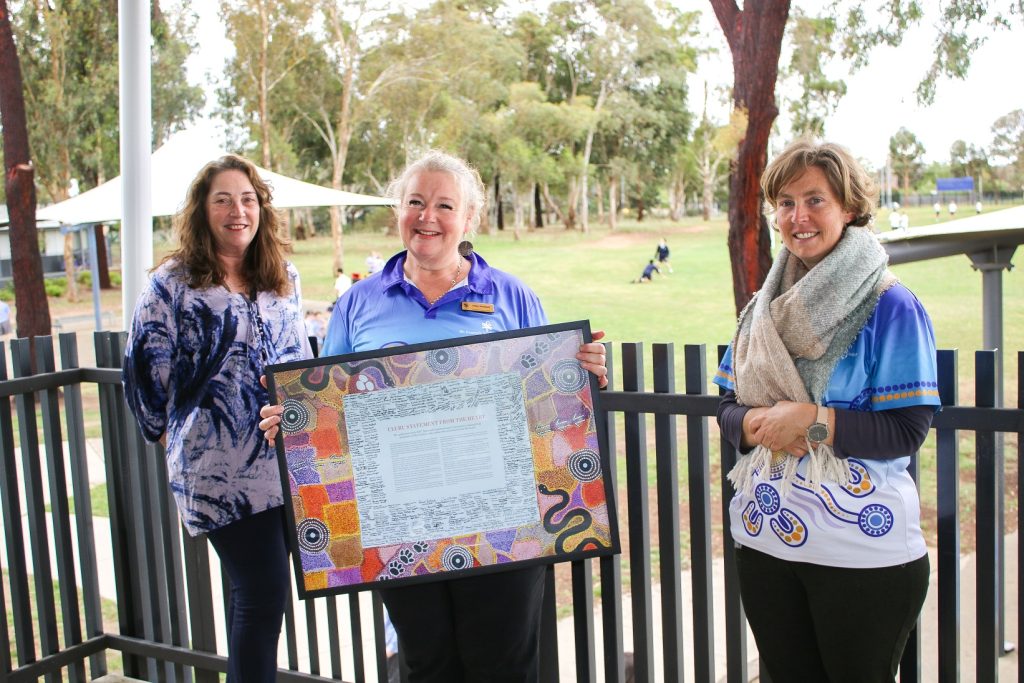 Our Reconciliation Action Plan is currently being reviewed and updated. If you have any suggestions that you would like to make or discuss you are welcome to email me on libby.goodsell@sfx.act.edu.au
Yours in Reconciliation
Libby