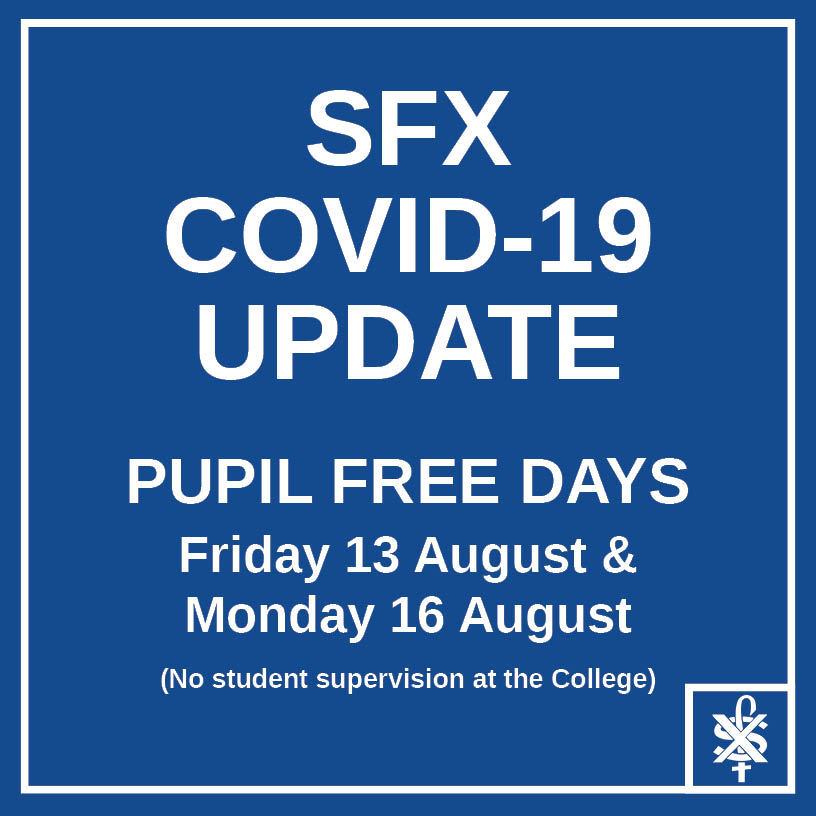 SFX lockdown information
August 12, 2021
An email has been sent regarding the ACT COVID-19 Lockdown starting at 5pm on Thursday 12 August 2021.
Please note:
Regular classes at the College will not be taking place during lockdown.
Friday 13 Aug & Monday 16 Aug are Pupil Free Days.
Teachers are ready to move to remote learning from Tuesday 17 Aug.

All students are to log into their pastoral class at 8.30am through the Teams app on their device.

SFX will remain open with limited supervision for students whose parents are essential workers from Tuesday 17 Aug. Students over 13 must wear a mask. The canteen will be open for lunch orders only (EFTPOS ONLY).
If you can keep your children at home, you must keep your children at home.
We will provide more information as it comes to hand.
Find out more about the lockdown in the ACT: www.covid19.act.gov.au