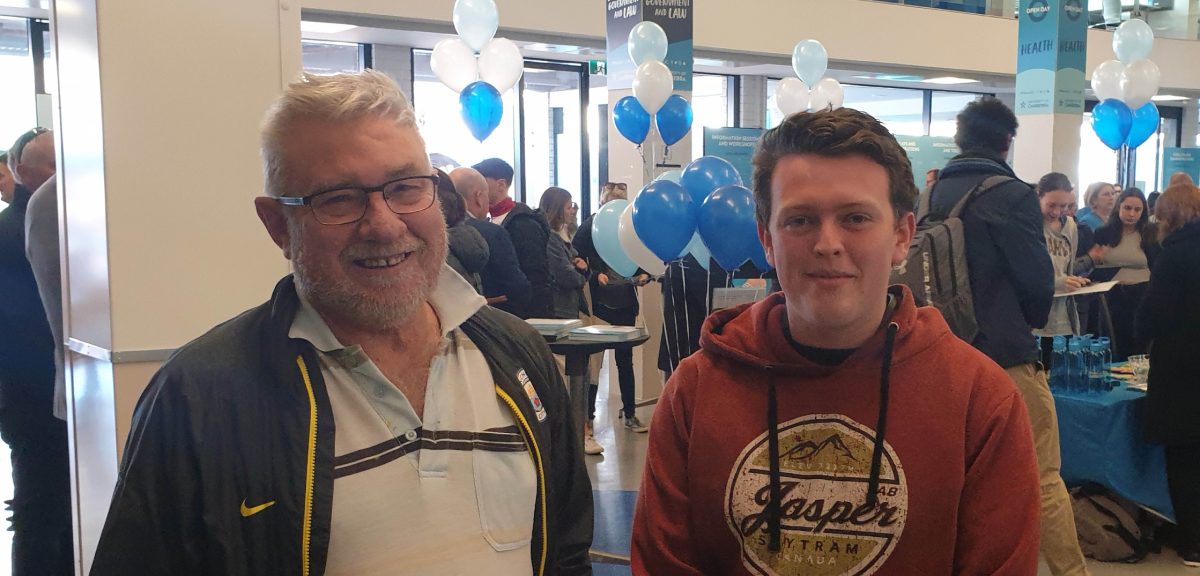 Students & Careers
September 10, 2019
On Saturday 31 August the Australian Catholic University, the University of Canberra, the Australian National University and the Canberra Institute of Technology all held their annual open days.
Mr Chris Stewart, Careers Adviser, went along and caught up with many current students and ex-students at the various events.
Mr Stewart said the events provide students with an opportunity to learn more about the study options available after leaving school.
"These events were very interesting. They give students an opportunity to better understand the different options and institutions available within Canberra," said Mr Stewart.
Leaflets and course information from the open days has been placed in the Senior Common Room
More information
The SFX Careers website provides more information about studying, post school options, and job vacancies. Students and parents are encouraged to sign up to the Careers Newsfeed or visit the website for more information.