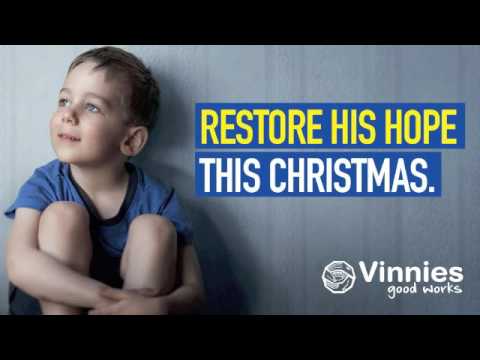 2020 Vinnies Christmas Appeal – calling for non-perishable food item donations
November 20, 2020
SFX is once again participating in the Vinnies Christmas Appeal. The Vinnies Christmas Appeal is all about renewing hope and bringing joy to those less fortunate. 2020 has been a challenging year, with many local families under increased financial stress – so we want to do our part to help!
SFX will be supporting our local St Vincent de Paul Society (Kippax). If you would like to get involved, you can help by donating non-perishable food items for hampers or by purchasing a gift.
Suggested non-perishable food items:
Jar of jam
Jar of coffee
Large packet of chips
Jar of pasta sauce
Breakfast cereal
Chocolates
Packet of lollies
Cans of spaghetti and baked beans
Jar of Milo (or similar)
Packet of sweet biscuits or shortbread
Box of Christmas bob-bons
Packet of nuts
Packet of pasta or rice
Tinned fruit
Box of tea bags
Packet of savoury biscuits
Bottle of cordial or fruit juice
Gift suggestions (gifts should be new in packaging and unwrapped):
Books
Towels/blankets
Colouring pencils
Board games or puzzles
Sports equipment
Movie or shopping gift cards
Perfume/cologne
Toiletries/soap packs
Non-perishable food items and gifts can be placed in the boxes under the Christmas tree located near the SFX chapel.
The cut off for donations is Tuesday 8 December 2020 so that Vinnies can distribute donations in time for Christmas!
Thank you in advance for your support and Christmas spirit!