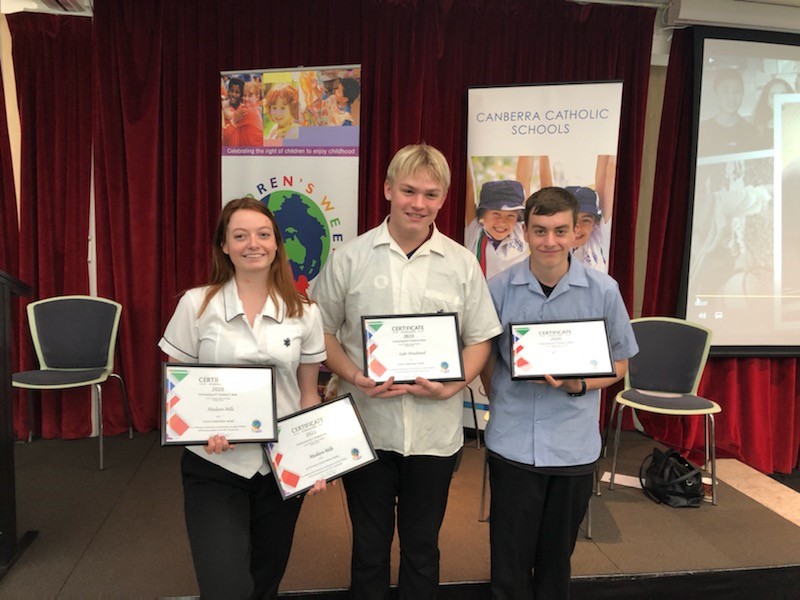 SFX students awarded for volunteer work!
October 29, 2020
Congratulations to SFX students Madison Mills, Alec Mills and Luke Woodward for receiving awards from the Children's Week Council of Australia for their outstanding volunteering efforts!
Madison, Alec and Luke were all awarded the 'Youth Commitment Award'.
Madison also received a second award – the 'Exceptional Young Person Award' for her work with ACT Scouts as Joey ambassador.
The students are all very honoured about the achievement – amazing work Madison, Alec and Luke!