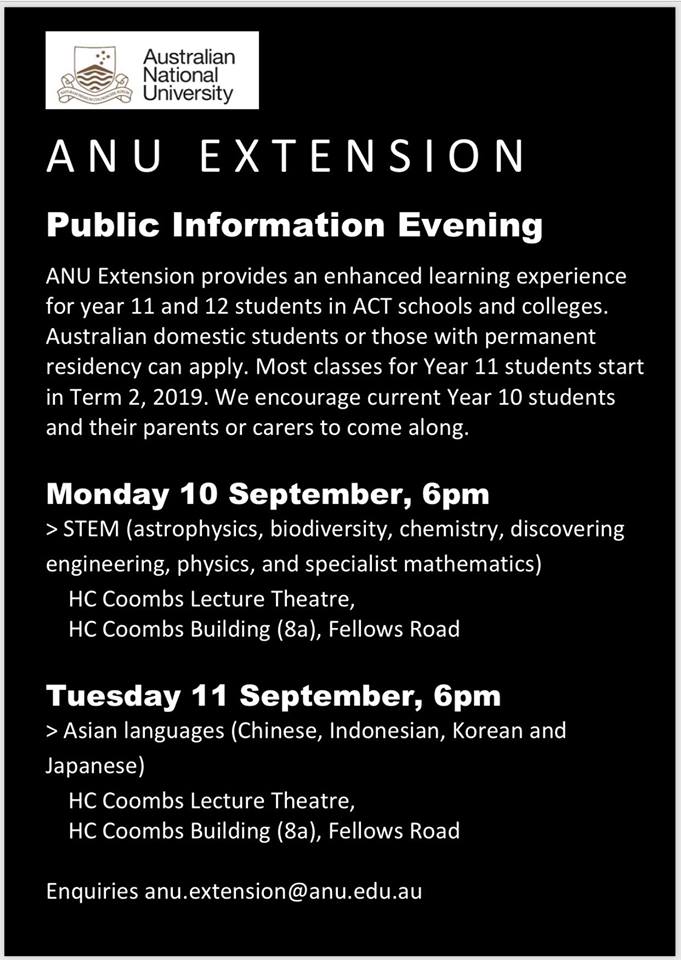 ANU Extension Opportunities for Year 10 Students
September 3, 2018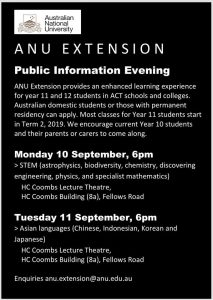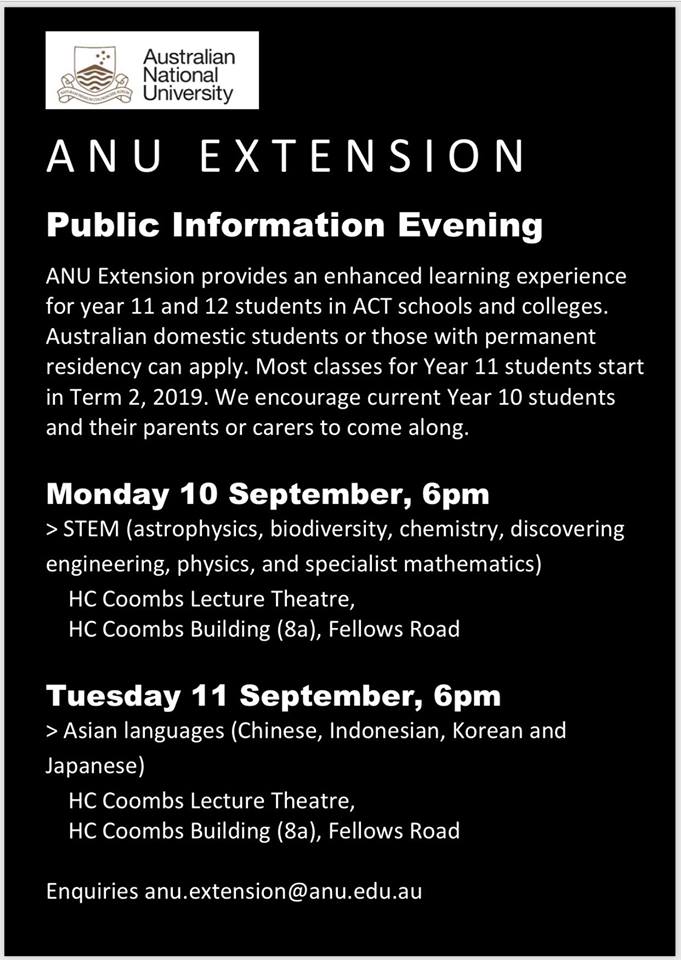 By Judy Knight, Senior Studies Coordinator
The ANU runs extension programs for year 11 and 12 students who are concurrently enrolled as full time students in their senior years of their secondary education.
Attached is an Invitation for current year 10 students to the ANU Information sessions to be held early in September, for any interested and prospective 2019 students and their parents.
In 2019 ANU anticipates to offer courses in Chemistry, Biodiversity, Physics, Specialist Mathematics, Discovering Engineering, Astrophysics, Japanese (Advanced and Continuing), Chinese (Continuing Mandarin), Indonesian and Beginning Korean.
If you have any questions in regards to the ANU program please don't hesitate to contact ANU, myself or a Studies coordinator in the area your child is considering.