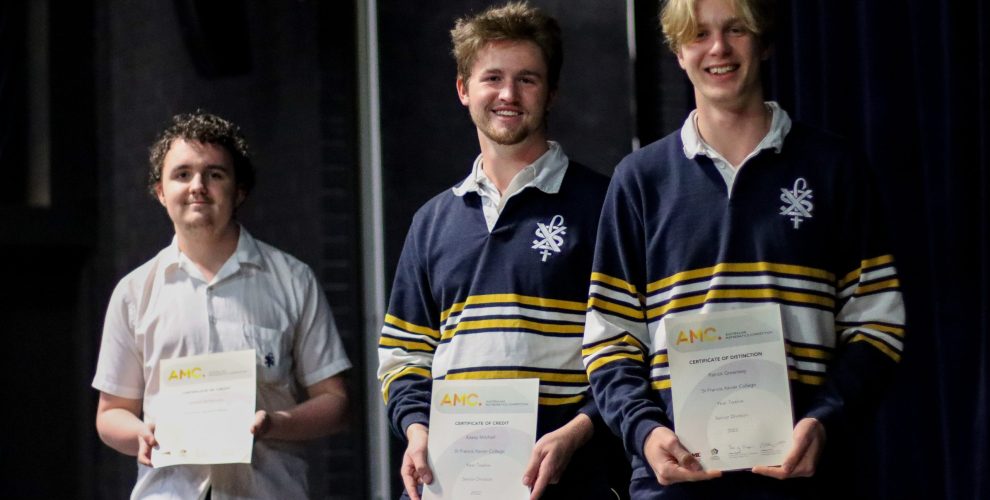 Australian Maths Competition
September 23, 2022
Earlier this term 30 students competed in the annual Australian Mathematics Competition.
This engaging 30-problem challenge demonstrates the importance and relevance of mathematics in students' everyday lives.
Australia's leading educators and academics, with a deep understanding of our national curriculum standards, actively design the unique AMC problems each year.
We would like to congratulate all our participants, and offer a special shout-out to Lachlan S of Year 7 and Patrick G of Year 12 who were awarded a Distinction in the Junior and Senior Divisions respectively. Well done everyone!