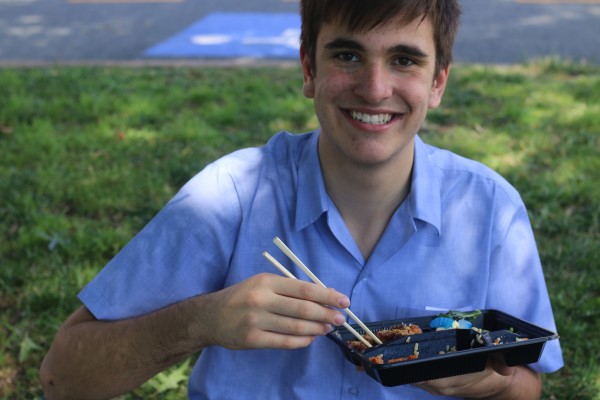 Bakonji's Biannual Bento Bonanza
April 10, 2018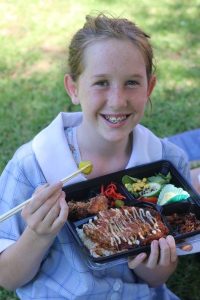 By Natalie Bakonji
Thursday 29th March saw a return of the Bento lunch for Mrs Bakonji's Japanese students. There were over 100 individual items ordered and the staff at Bento Tei Gungahlin did a great job to get it all delivered on time and still warm.
Once everyone picked up their lunches they had a great time sitting under the trees at the front of the school having a chat and munching down on familiar and unfamiliar flavours.
Mrs Bakonji was very happy that there were a lot of students trying new foods for the first time. All the students enjoyed their lunches and are looking forward to Semester 2 when we will do it all again – when the weather warms up.
"The food was very fresh and tasted authentic", Maddy, Year 7
"It was fun trying new foods with friends and it was tasty", Cassie, Year 7
Enjoy some pictures of the amazing food the students enjoyed!