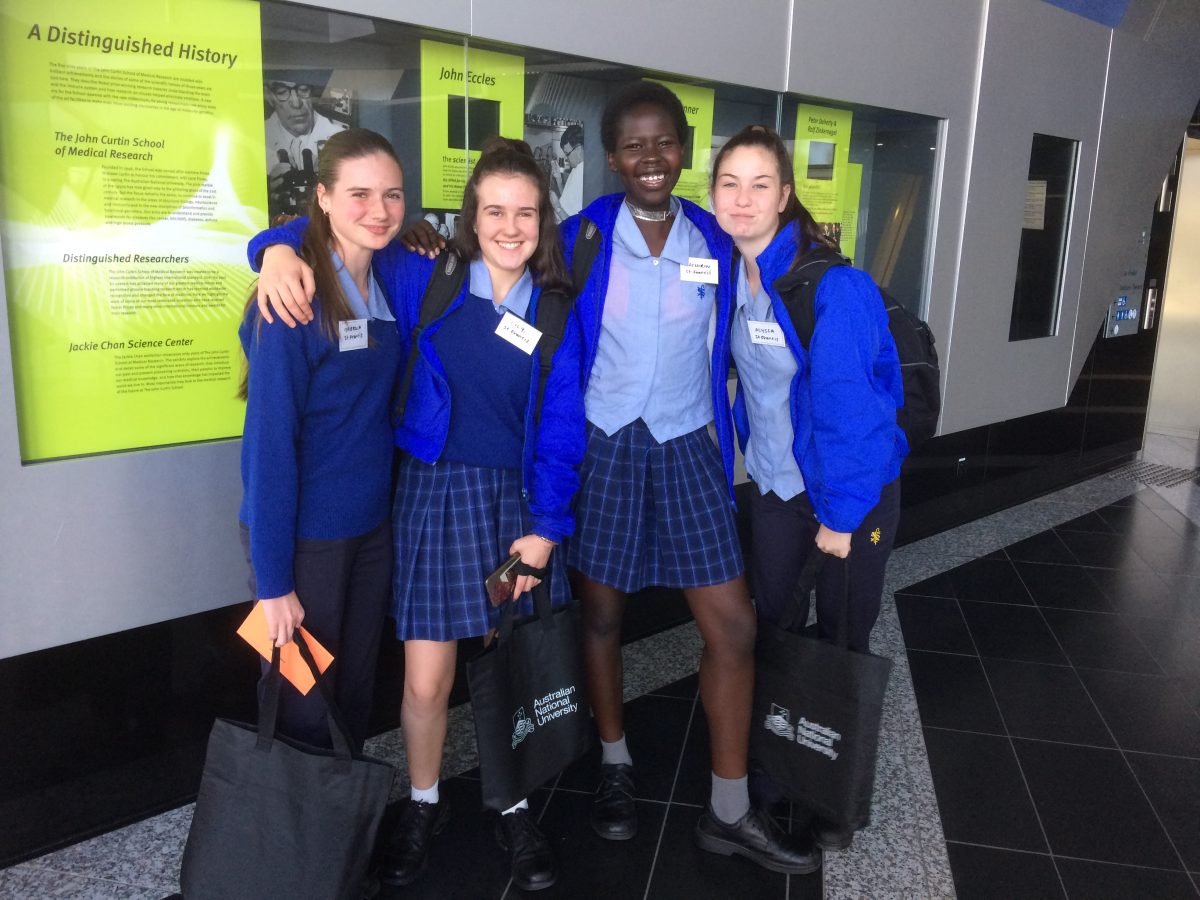 Brain Bee Challenge Round 2
August 6, 2018
By Dr Karen Humphrey
After performing well in the online quiz for Round 1 of the Brain Bee Challenge, Achirin Chuol, Alyssa Laggner, Isabella Rover, Lily Nahon, Abop Akoi, Monique Swan, Madeleine Clark, Alexander Thorning and Conor Robinson were invited to compete in Round 2. These students studied a book about brain research and were answered questions about brain anatomy, brain function and brain disorders.
Round 2 was held on Wednesday, 25 July, at the Brain Eccles Brain Institute in the John Curtin School of Medical Research.
Achirin Chuol was one of 7 students who took part in the individual challenge after she placed in the highest seven students from the first individual quiz. She answered several questions very well, but missed out on a place in the top 3. Our team, with Alyssa Laggner, Isabella Rover, Lily Nahon and Achirin, was placed third in the team challenge. In addition to participating in the quizzes, the students were given a tour of the research laboratories and were given a talk about study pathways offered at the ANU. All the students were wonderful representatives for our school.