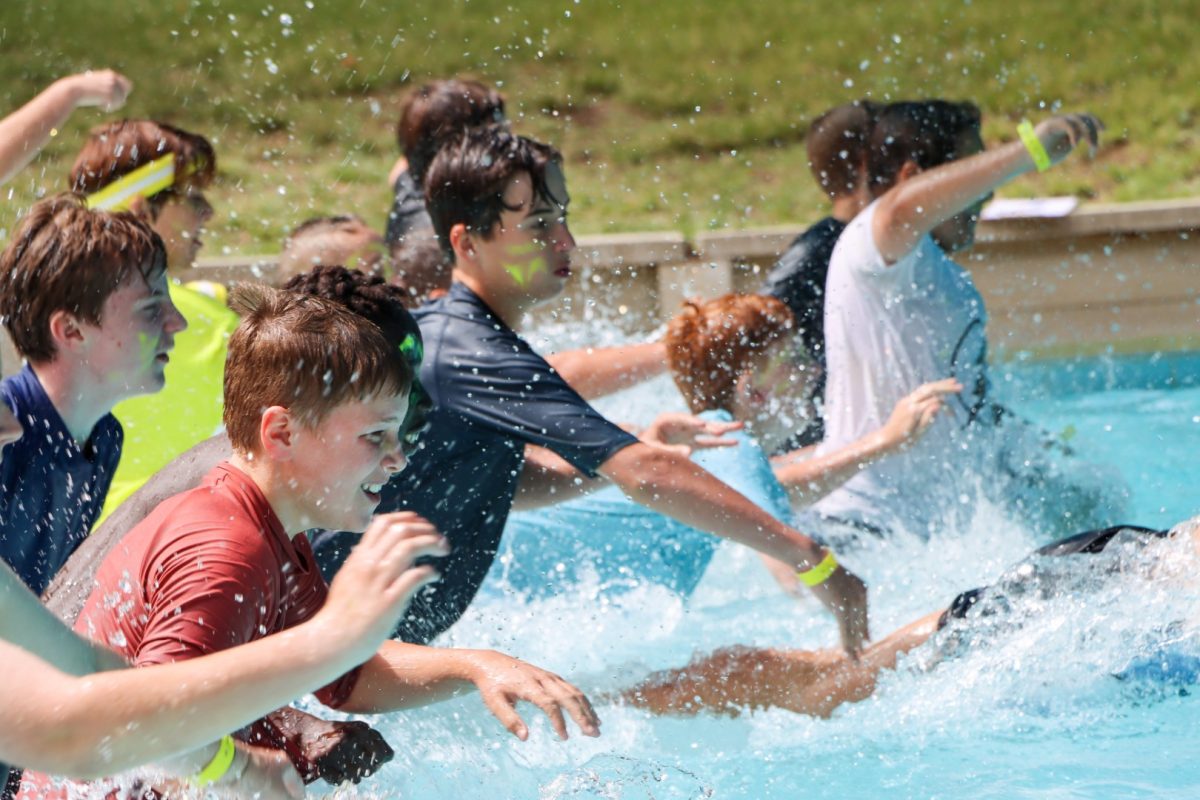 Community Day 2023
March 9, 2023
With no Community Day taking place in 2022 due to COVID-19 restrictions, and our plans to return this year to Big Splash scuppered due to circumstances beyond our control—staff and students were nervous about an untested venue as we drove in busloads to Dickson Pool on Wednesday 8 March.
Any fears were quickly allayed as the new activities meant greater involvement and less queueing for everyone. Some activities had a competitive element, whereas others were just about getting involved and having fun.
A quick survey of students returned a unanimous verdict: 'Best Community Day ever!'
Who knows if we will even return to Big Splash?
Massive thanks and congratulations to the PE Staff for organising and overseeing the games, as well as the College's Senior Leadership Team who led their houses and helped throughout the day.