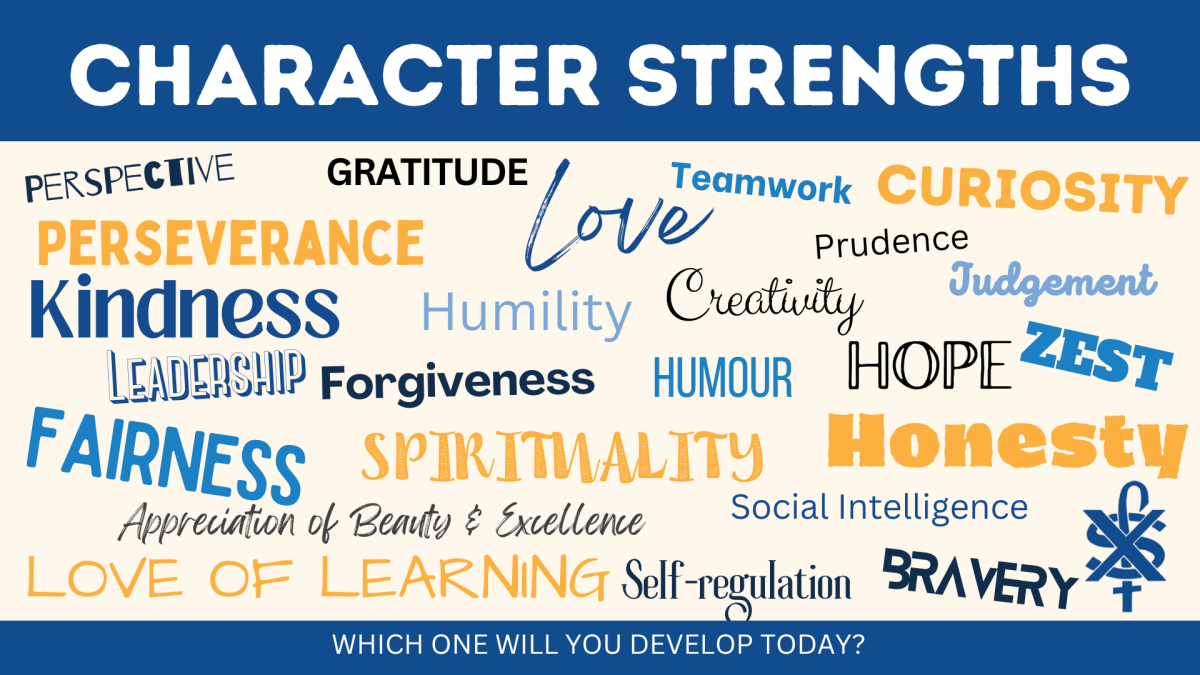 24 Character Strengths
March 9, 2023
In the early 2000s, something groundbreaking occurred in the social sciences: Scientists discovered a common language of 24 character strengths that make up what's best about our personality and universal across cultures. Everyone possesses all 24 character strengths in different degrees, so each person has a truly unique character strengths profile.
If you want to work out what your top character strengths are, you can take this survey https://www.viacharacter.org/survey/account/register?registerPageType=popup
Research shows that developing and employing your character strengths builds your wellbeing and enables you to flourish. Thus, at SFX, in week 7, we will begin having a character strength of the week to encourage students to focus on developing these life enhancing qualities.