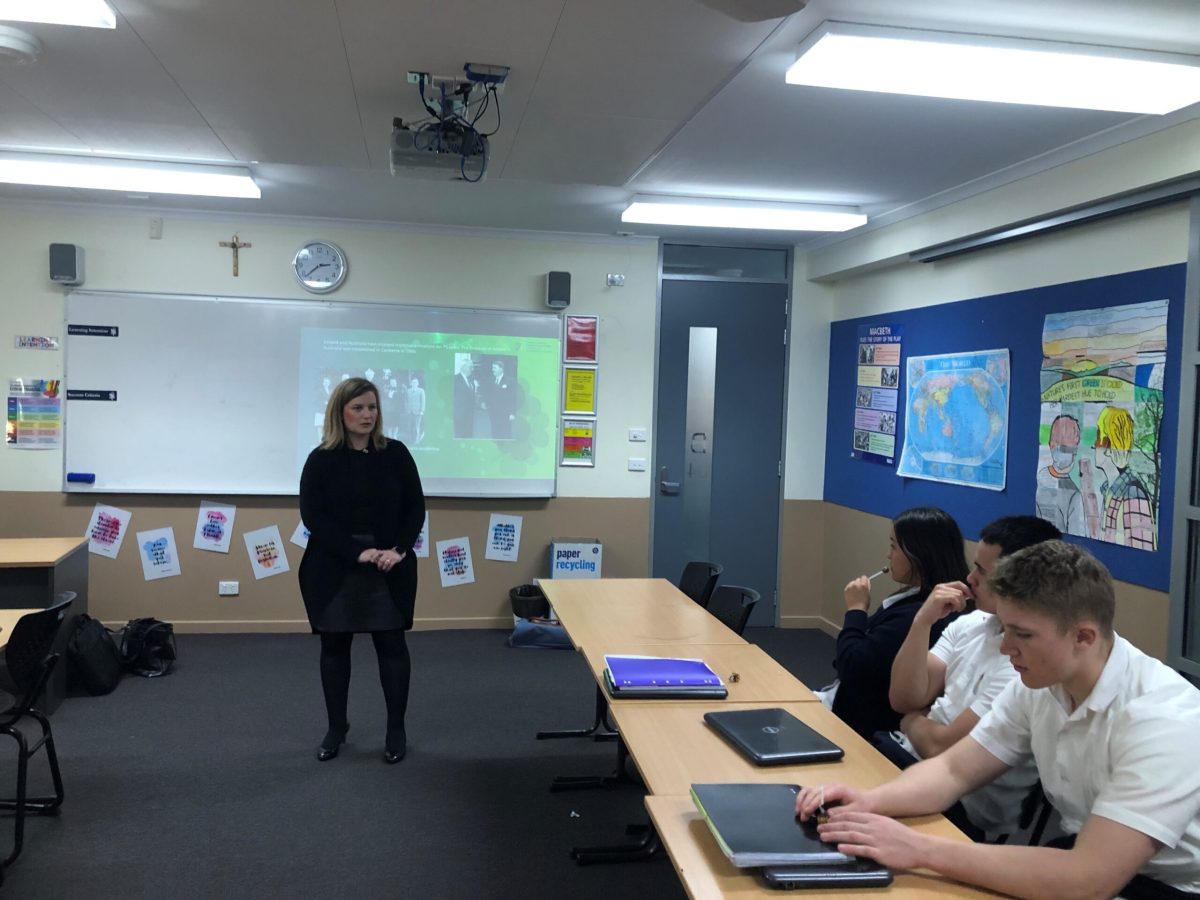 Embassy of Ireland visit
August 20, 2021
On 29 July, our combined year 11 and 12 global studies class were grateful to receive a visit from Ms Harriet Sexton-Morel, Second Secretary and Ms Bridget Sayer from the Embassy of Ireland.
They discussed the importance of international relations and the role that the Embassy plays in diplomatic relations. They also addressed many of the cultural, historical and political differences between Australia and Ireland, educating us on the history of Ireland and how it has impacted the role that they play in the international system today.
The role of their embassy was explained and in particular the importance they had in assisting and supporting their fellow citizens abroad during the peak of the COVID-19 pandemic.
Ms Sexton-Morel and Ms Sayer encouraged many of us with Irish heritage to apply for Irish citizenship. They spoke about their missions and initiatives around the world and how missions, in coalition with cultural events and community-led initiatives aim to advance Ireland's prosperity by working to foster and reinforce important ties.
Tara Ngui – Year 11 Global Studies