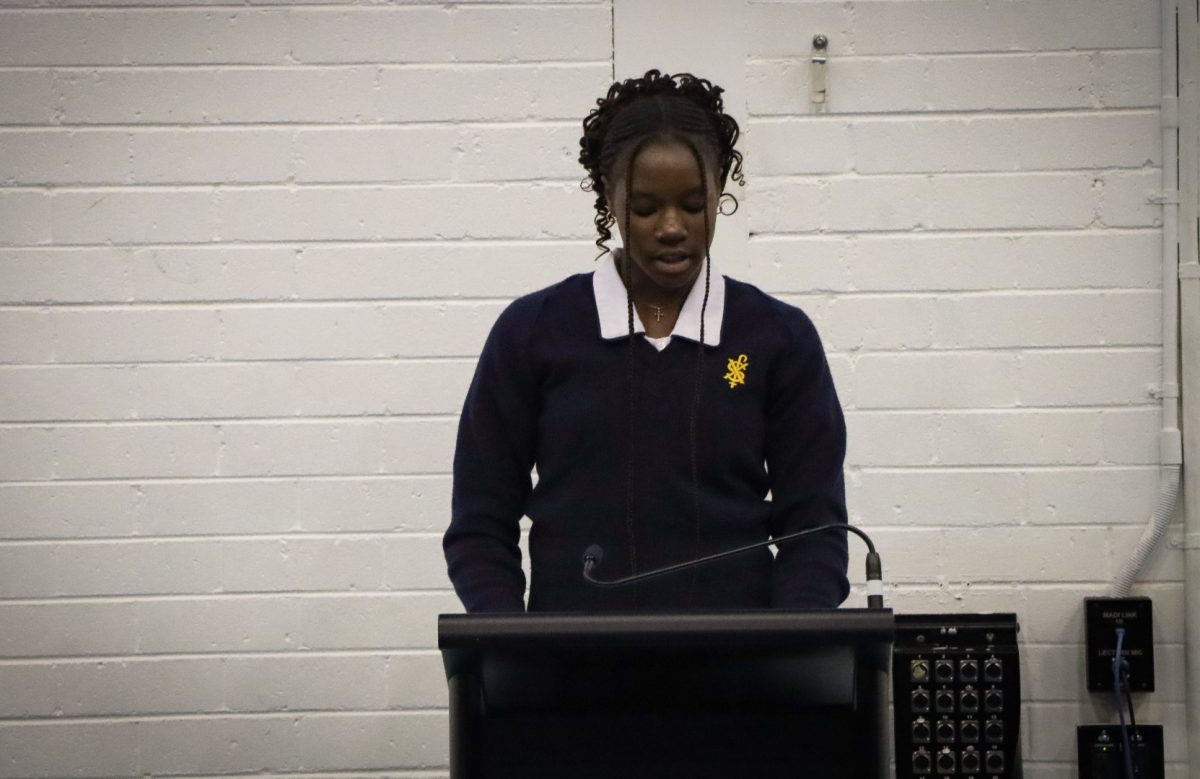 From the Principal – 2 June 2023
June 2, 2023
Dear parents and friends
As you are aware this week is Reconciliation Week, the theme of which this year is 'Be a Voice for Generations'. We were very privileged to have Selina Walker Ngunnawal woman and Parent Representative of the Catholic Education Commission join us for our College assembly to lead us in Welcome to Country. I was also delighted that one of our Year 11 students, Lola B, asked if she could address our staff and students at assembly and I was so impressed by her thoughtful and generous insights that I have included her opening paragraph for your edification.   
'Today we gather here to acknowledge and reflect upon the significance of Reconciliation Day. At its heart, reconciliation is about strengthening relationships between Aboriginal and Torres Strait Islanders and non-Indigenous people for the benefit of all Australians. The theme for Reconciliation 2023 is: 'Be a Voice for Generations'. The theme calls on all Australians to honour the work of generations past who fought for justice for the First Nations peoples. It also urges us to use our power, words, and actions to create a better Australia for everyone. Reconciliation is about more than just spreading awareness. It is about creating meaningful, lasting change. It means creating equity – fair and equal opportunities and resources for all indigenous communities. It is about building a nation that takes pride in Aboriginal and Torres Strait Islander cultures, histories, stories, and achievements. Building an Australia that believes in the right of First Nation people. An Australia that stands opposed to racism, inequity, and injustice'.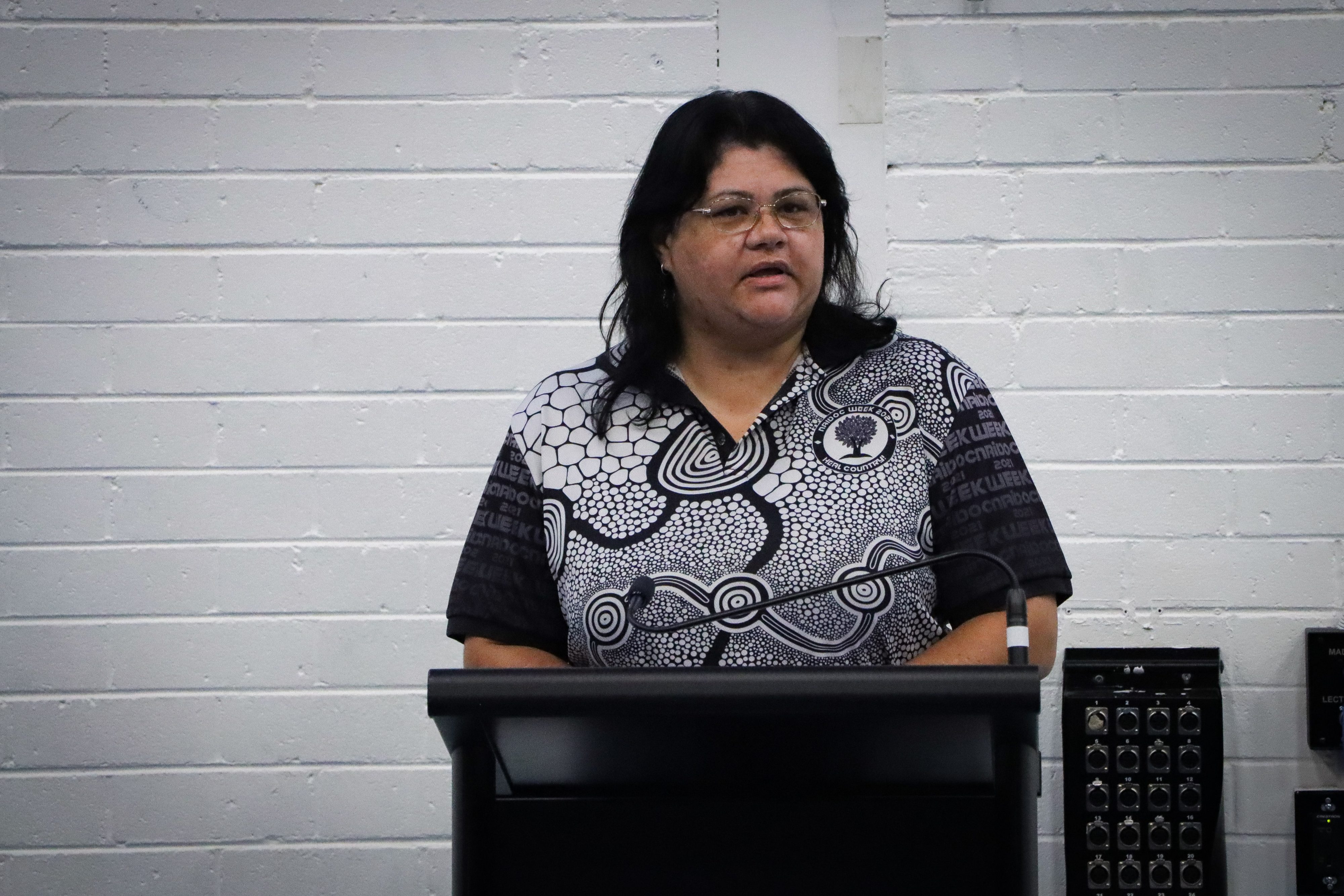 One of the highlights of the term was our Athletics Carnival held at the AIS at Bruce Stadium. Warm spring weather and outstanding student spirit and participation were the perfect mix for a very successful day. The carnival was a showcase of our most talented and aspiring athletes as well as an opportunity for all to participate in a celebration of community and House spirit, and I wish to pay tribute to my staff who prepared our students and facilitated the day and to our students who participated with such energy and enthusiasm.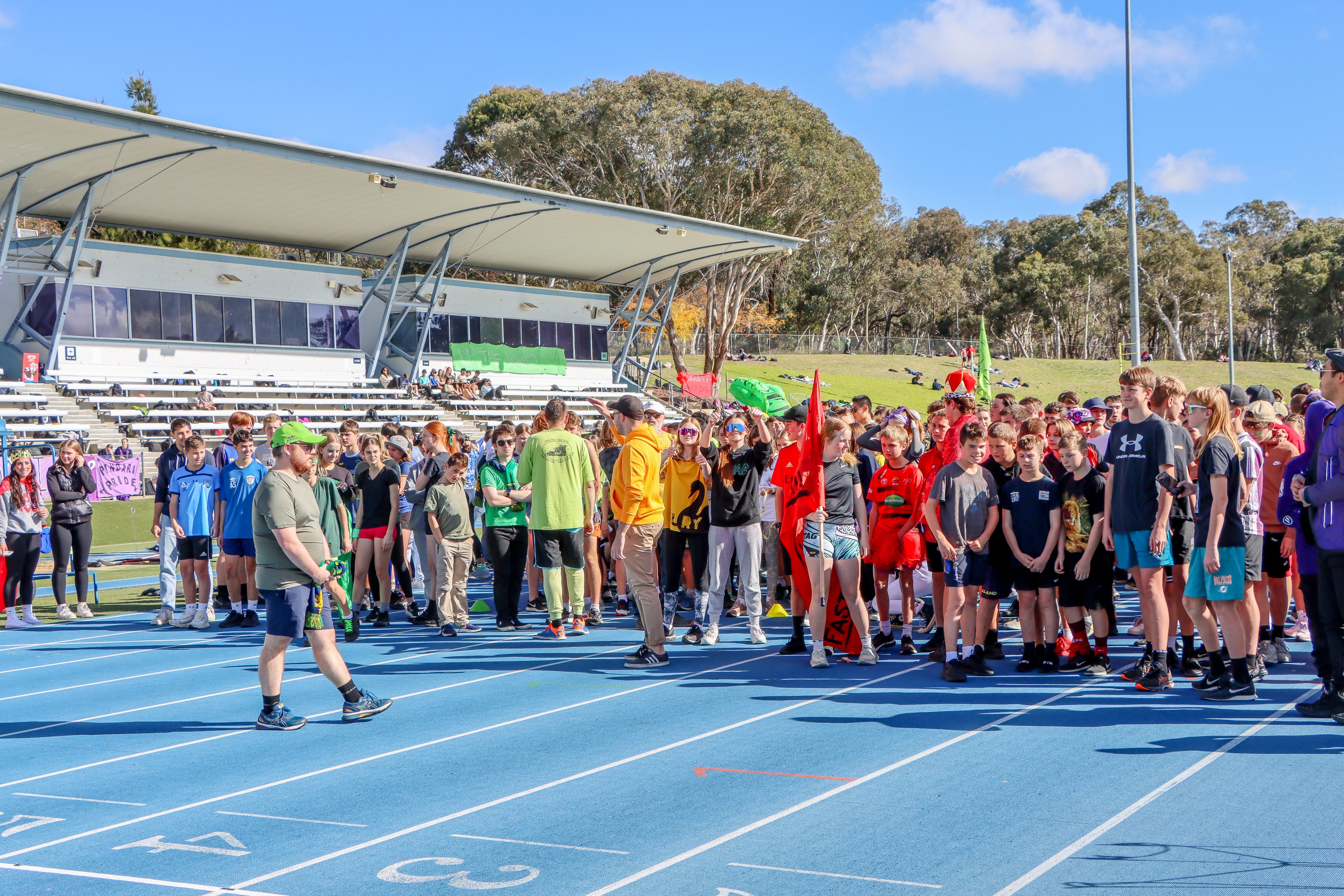 I have been very impressed with the energy and confidence of our senior students as they have optimized their opportunities for success this term through their engagement in their classwork, assessment and AST workshops. Our Year 11 and 12 students will begin their examinations next week and I wish to extend my very best wishes to each of them for this period. Our Year 7–10 students are also making excellent progress and are hard at work in their classes, on their projects, practical reports and assessment pieces. I am deeply appreciative of the work of my teaching staff who lead this work and guide our students with such skill and expertise, of the work and effort of our junior students and of the support you give your daughters and sons to succeed in their academic and extracurricular endeavours.
My very best wishes for the rest of the term.
Yours sincerely
Sandra Darley
College Principal