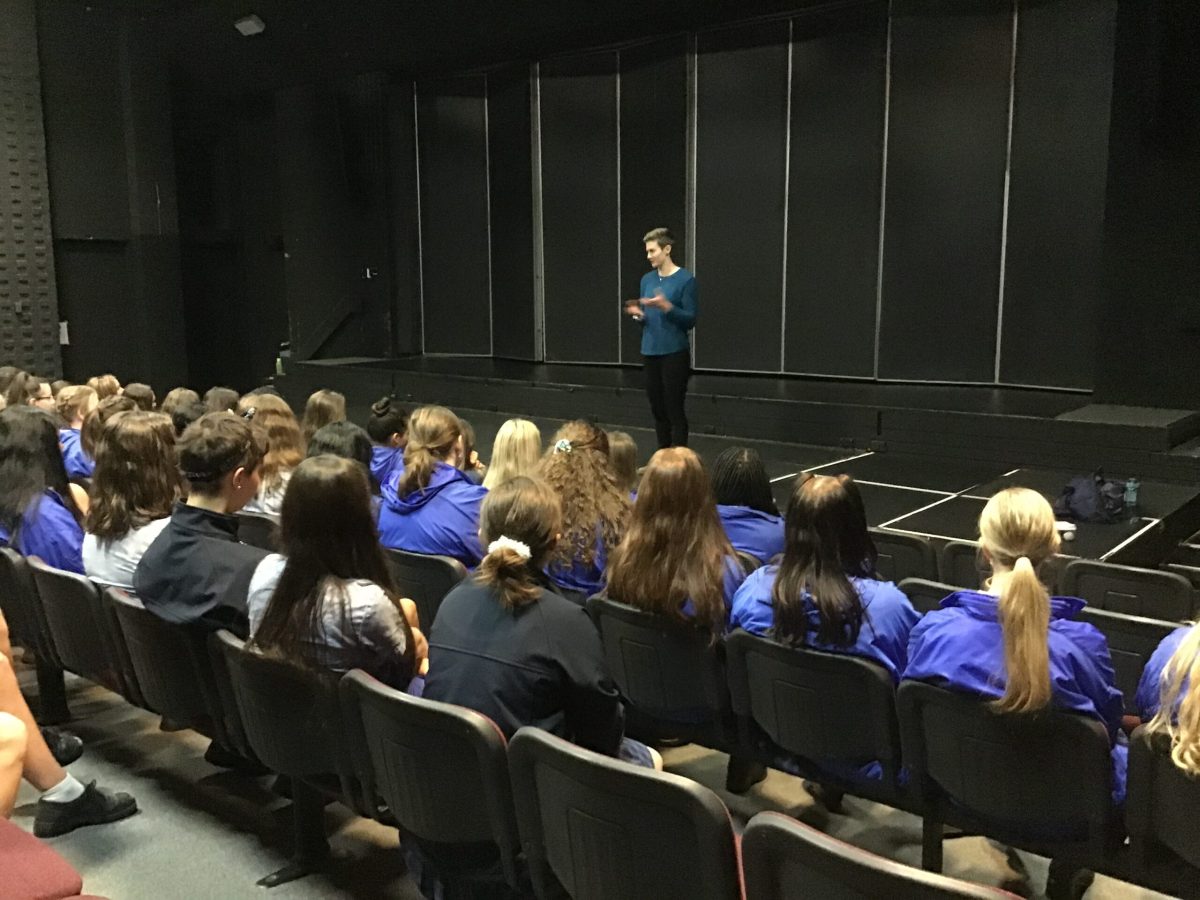 I've failed more times than I've succeeded
August 31, 2020
Last Tuesday (25 August 2020), the Year 10 girls had the privilege of meeting Melissa Breen. Melissa is a former Olympian competing at multiple Commonwealth Games and World Championships. She is the Australian record holder for the 100m sprint – breaking a record that had been held for a whopping 20 years!
Melissa visited Saint Francis Xavier to speak to the female future generation – providing students with some helpful tips on how to deal with reality and life during challenging times. Melissa expressed how many times she has failed in her career, explaining that failure is something we all experience and from failure we grow to succeed.
During this visit, Melissa related to the girls in a way of understanding and compassion. Melissa didn't go to University, instead she focused on her track training and meeting her Olympic goals. At first, she didn't realise that along with success came failure, 'I've failed more times than I've succeeded, but that didn't stop me from reaching my goals' she said. During Melissa's years at school she was shy and didn't speak much, she just wanted to get out of there and straight to the track.
Melissa thought as any young kid, that she would compete as an athlete, get into the Olympics and earn millions of dollars. What she didn't realise at the time, is that this could not last forever. Melissa qualified to compete in the 2020 Tokyo Olympics which would have been her last race before retirement. When the Olympics were postponed until next year, she came to the understanding that she needed to give back to her body and treat it with care. Melissa made the decision to retire early and is now a former Olympian working in communications at Lifeline Canberra – she has never been happier!
During her presentation, Melissa also highlighted the importance of having a support network. She explained that if she didn't have her support group to help and guide her, she couldn't have reached her goals. Having her family, partner and coach surrounding her has helped her navigate the harsh reality and challenges of life.
The visit from Melissa was inspiring and motivating.
Article written by Abbie Bailey (Year 10).