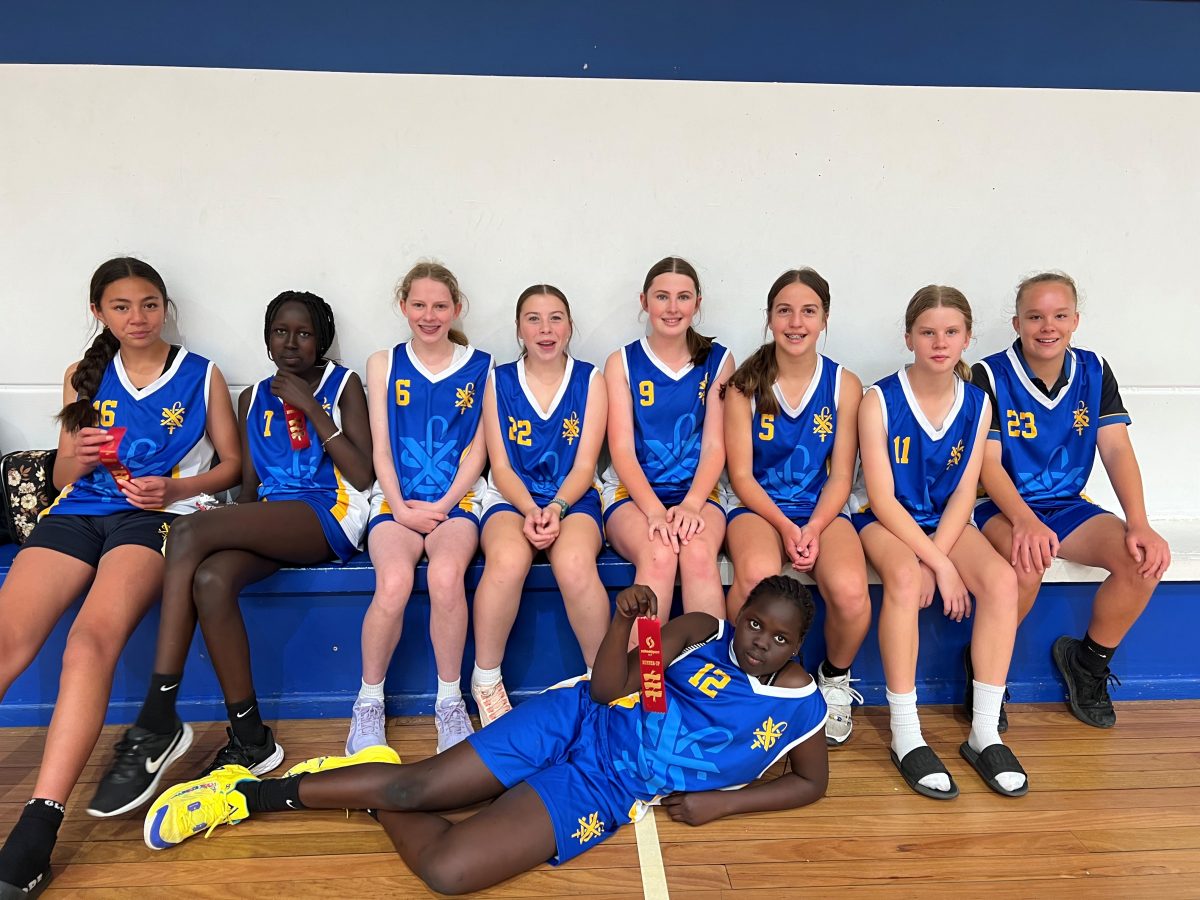 Last sport report for 2022
December 9, 2022
We've had a massive year in 2022! A huge congratulations to all students from 7-12 who have represented the school at various sporting events in 2022. A huge thank you to all staff and senior coaches who have helped support school sport events and have given up their time to take teams out it is greatly appreciated.
ACT Girls Basketball Finals Gala Day – Tuesday 22 November
7/8 Girls Team: Jade W, Siena D, Savannah A, Rebecca C, Samsara R, Isla B, Jessica M, Sophie P, Amon D, Hannah S, Sarah R
Coach: Mrs Martin
Congratulations to the 7/8 Girls Basketball team who played at the ACT Basketball finals day on Tuesday the 22nd of November. The finals day comprises of the top two teams from the Norsthide and Southside carnivals, coming head-to-head to claim ACT victory. The girls had two early wins, with a close loss to Belconnen High in the third. Finishing second in the round games, the girls came up against Belconnen High once again in the Grand Final in a very competitive game. The girls played hard putting in 100%, finishing second overall on the day. Congratulations girls!
Community Sports
Here at SFX we have many students who compete at different levels throughout the year. We like to recognise students sporting achievements especially those who are being selected in representative teams in their chosen sports. Below is a recent achievement in our community.
Please get in touch if you have any achievements you would like to share. Grace.hammond@sfx.act.edu.au
2023 AFL Canberra Young Leader Program
Applications are now open for the 2023 AFL Canberra Young Leader program. This program gives school leavers (students in year 12) the opportunity to work and study full time with AFL Canberra.
For more information please visit the following website – https://aflsportsready.com.au/jobs-board/2023-afl-young-leader-program/
You can also get in touch with Jess Connor the Development Coordinator at ACT AFL if you would like to chat further about this opportunity – Jessica.Connor@afl.com.au