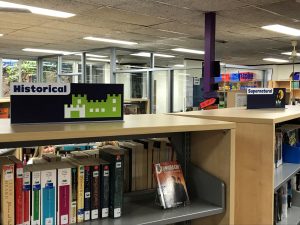 New Signage in the Resource Centre
March 19, 2018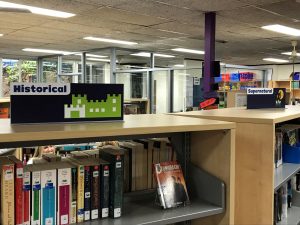 In 2017 the fiction collection was reorganised into genres to aid in the easier selection of reading material for students.
This was a welcome change for most students however some found it difficult to locate their favourite genre.
Fortunately, the very talented Mariana Rollgejser (our Board Chair and Designer Extraordinairre) was on hand to whip up some amazing looking signs.
We think they're fabulous. What do you think?