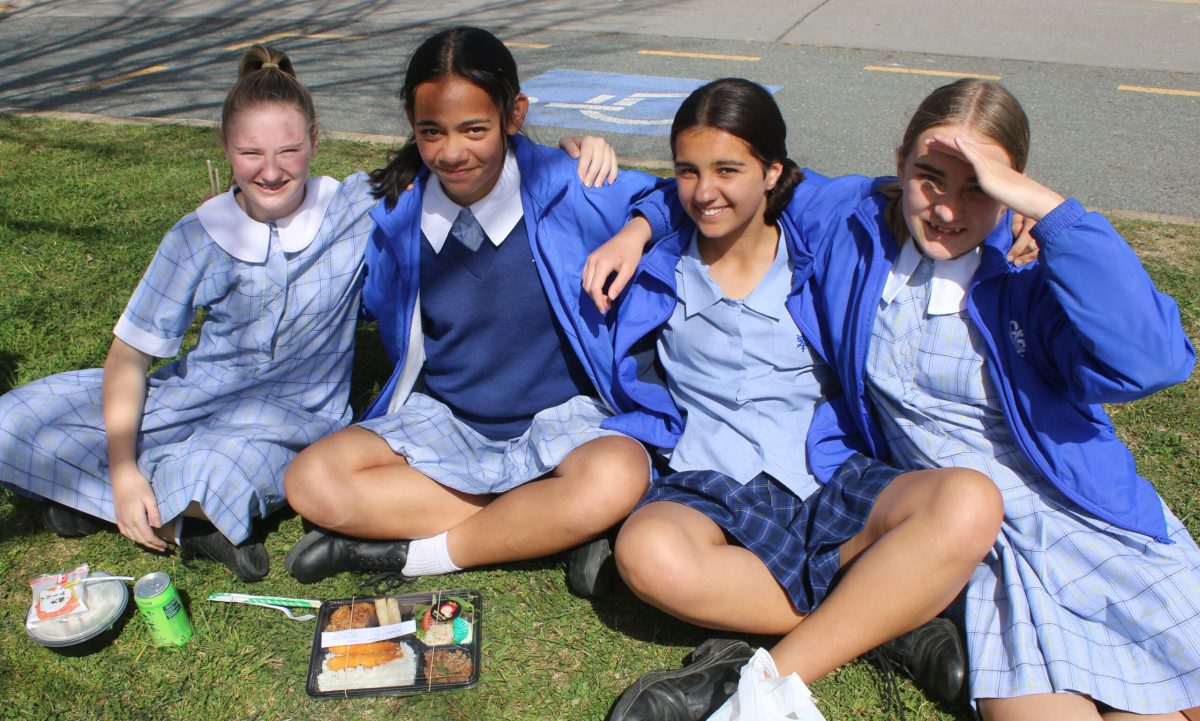 News from the Languages Department
September 17, 2020
Ciao and Konnichiwa!
At the beginning of Term 3 the Languages department welcomed Ms Silvana Olsen as the new Italian teacher. Benvenuta! (Welcome!). Ms Olsen has done a magnificent job in getting to know the students and the school and has transformed H3 into a wonderland of Italian images and grammar/vocabulary posters! She has even set up 'La piazza di St Francis Xavier' just outside H3 – a space where students have the opportunity to practice their role plays, speaking tasks and dialogues.
This term has been a truly busy one for our language classes, with many having a focus on the wonderful topic of food. The year 8 Italian classes have been learning all about Italian food culture and have had the opportunity to sample some typical antipasto foods such as il prosciutto (cured ham), i pomodori secchi (sun-dried tomatoes), le olive (olives) and the Italian aperitive soft drink il chinotto. The students have really enjoyed the cultural explanation and sampling of these foods! Students also practiced speaking and writing their food preferences in Italian.
The Japanese students had a special treat when they sampled a typical bento lunch! The students really enjoyed trying the number of different Japanese foods that make up a bento lunch. A big thank you to Ms Martin and Ms Bakonji for organising this delicious cultural experience for their students.
In other news, during the term, Tina Rodriguez (A/G Languages Coordinator) was contacted by an Australian/Italian Newspaper, 'La Fiamma'. The newspaper conducted an interview with Ms Rodriguez and some students about the Italian language program at SFX. To take a look at the article click here. The article also includes some very positive comments from two Year 10 Italian students, Sidney Shaw and Indyanna Marshall, who speak of their experience learning Italian.
Finally, the department would like to wish Ms Bakonji all the best as she goes on long service leave from the beginning of Term 4. We hope she has a wonderful break and we look forward to seeing her back at SFX in the Japanese classroom from the beginning of 2021!