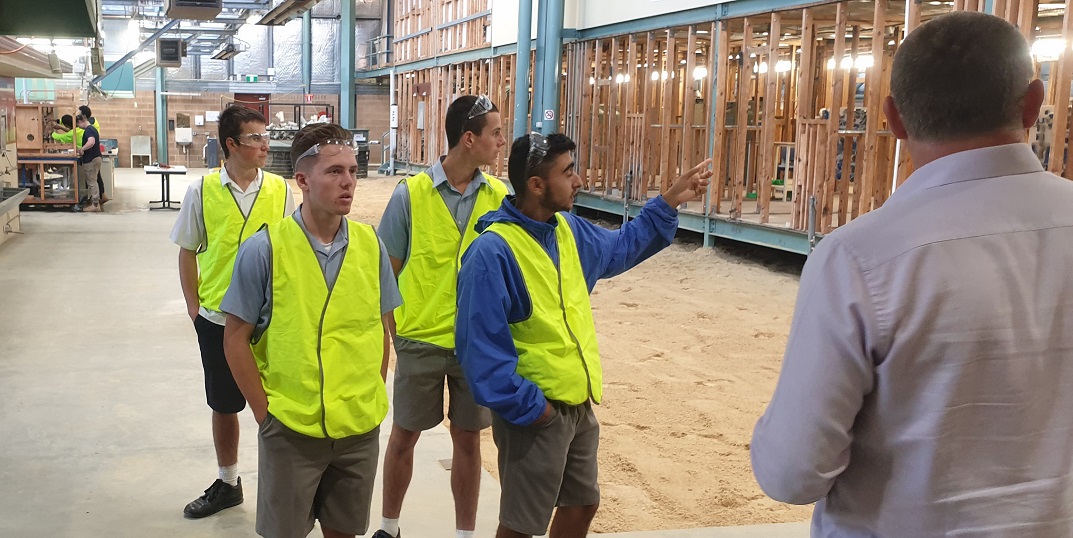 Pathway and Transition Journeys
November 19, 2019
As we move closer to the end of the year it is timely to recap the many opportunities that our students have participated in on their pathway and transition journeys.
Year at a glance…
64 Year 10 Vocational Certificates and 14 Statements of Attainment
– Hospitality, Creative Industries, Business, and Information, Digital Media and Technology
Qualifications (Year 11 and 12 still being finalised)
Year 10, 11 1and 12 Participation in CIT training:
White card and Asbestos – 70 students
Working at heights – 40 students
Responsible Service of Alcohol – 23 students
Work experience has been undertaken by students in years 10, 11 and 12, in a variety of industries including but not limited to, Electrical, Construction, Plumbing, Childcare, veterinary, Automotive, Department of Defence, Real Estate, Primary Education, live production
Term 1 – 8 students
Term 2 – 13 students
Term 3 – 8 students
Term 4  – 22 students
Canberra Hospital – 8 students
Structures workplace Learning – 25
10 Australian School based Apprenticeships
Certificate lll Electrotechnology Electrician
Certificate lll in Plumbing
Certificate lll in Early Childhood Education and care
Certificate lll in Business
Certificate ll in Warehousing Operations
Certificate lll in Air-Conditioning and Refrigeration
Certificate lll in Hospitality
Certificate lll in landscape Construction
Certificate lll in hairdressing
Certificate lll in Carpentry
Students have been engaged in the following programs that are made available through collaboration with providers such as The Australian Training Company, Access Recognised Training, CIT, ANU and Employers ACT and NSW:
Hospitality HotStart
Women in Trade
Women in IT
World Skills
CIT 2019 taster day
Multi Industry Program – Business, Real Estate and IT
Careers Expo
Big Day in
Finally, these experiences are not possible without the support of local employers, CIT and the various other industry providers. Thank you to those in our community that continue to support our students as they explore the world of work.
Bernadette Bradley
VET and Careers Coordinator