Pegasus Scholarships for 2019 Awarded
March 13, 2019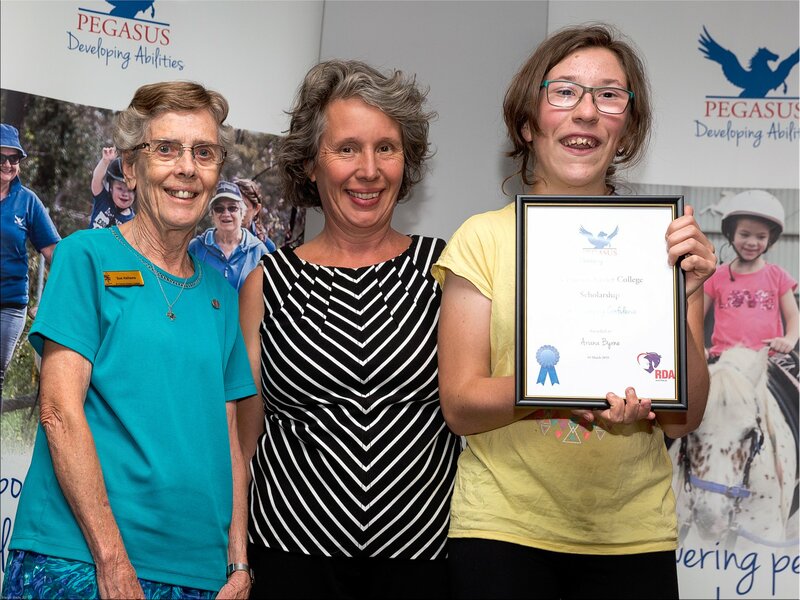 Pegasus' annual Scholarship Awards Night was held on Tuesday, 5 March with 18 full-year scholarships presented this year.

This program supports people living with a disability who aspire to develop their potential through therapeutic horse-related programs and activities.
SFX is one of the donors for this program, and the scholarship our school fundraised for last year was presented to a young woman called Ariana by Sr Sue Hallams.

For information about Pegasus' Scholarship Program and how you can support a Scholarship in 2020, please see here

Photo credit: Dr Margo Wade.