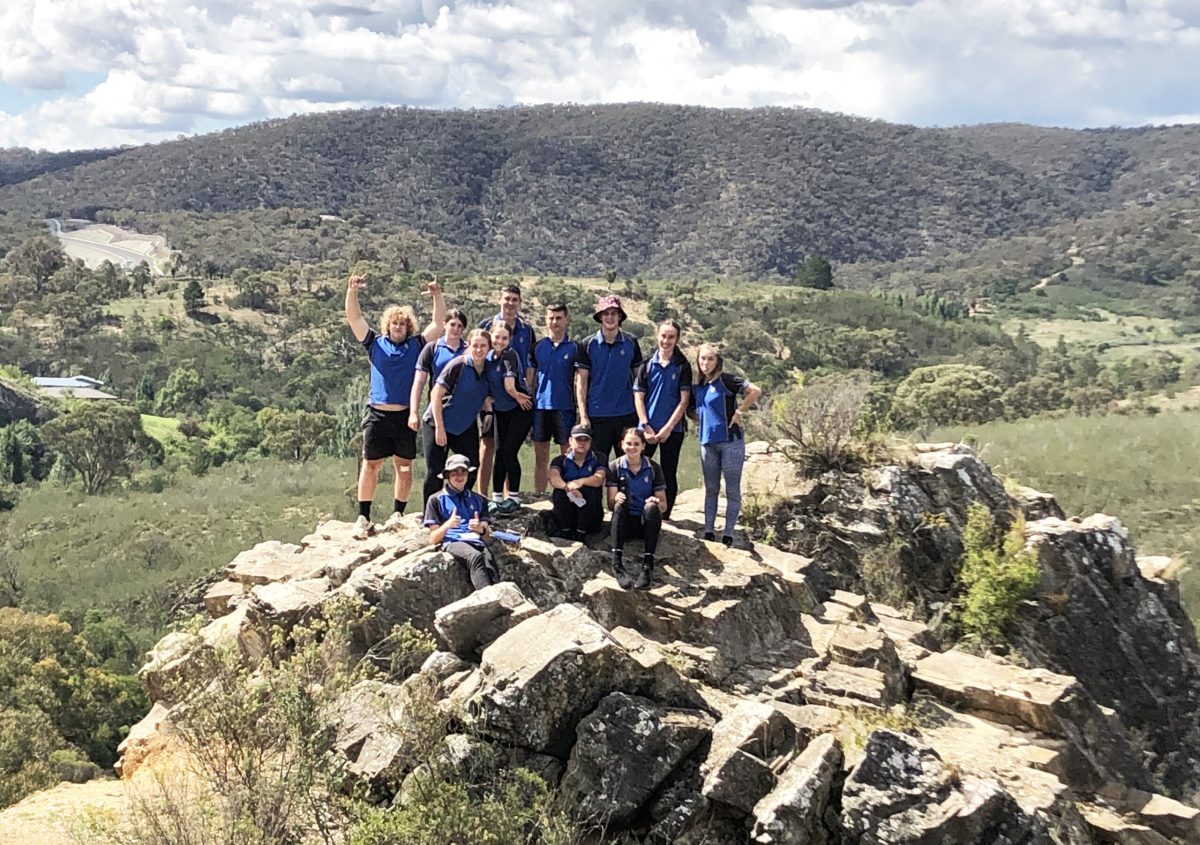 Principal's Blog – 29 October 2020
October 29, 2020
Dear Parents, Students and Staff
I am intrigued by the sporting teams that achieve success and like to delve deeper into the team culture that permeates the club. Given the conclusion of the major winter sports recently, it was interesting to reflect on observable common traits. Teams are often successful over several years because they develop and thrive on a winning culture. A champion team will achieve more success than a team of champions. There is more to a team than just talent and skill among the individuals. The 'culture' or 'glue' that binds the team together is a key ingredient. I wonder what advantage the Melbourne Storm had in the NRL Grand Final given they lived in a motel for a few months and only interacted with their own teammates? Interestingly the New Zealand All Blacks Rugby Union team have a tradition of sweeping the sheds – after each game they literally clean out the change room.  'Pride in performance, total humility before the magnitude of the task', is the understanding of the team – one of the most successful sporting teams in the world has it right!
So what does this all mean in relation to SFX? SFX is a very successful school but we cannot rest on our laurels either. Each day we must try to be our best selves. If we run into difficulties, especially interpersonal challenges, then we must find a suitable way forward, together. Our team doesn't just include the students and teachers, but also the parents/carers! In a team, it's sometimes difficult to achieve alignment and a single-minded approach to issues that arise. The 'collective culture' is not always universally shared however, we must continue to reflect on the values that make SFX special for the betterment of this wonderful community!
In other news, term 4 includes many major events (details below) – making for a very hectic finish to the year!
SFX Day and Mass

On Friday 6 November students will be celebrating SFX Day, in recognition of our Patron Saint's Feast Day which falls on 3 December (we celebrate this special day early so our Year 12 students can also participate).
The day is a celebration for students and staff – commencing with a liturgy followed by trivia, market stalls, games and Battle of the Bands! Students are invited to come in non-uniform. Students will need to purchase tokens on the day to buy food, drinks and participate in activities. All proceeds from SFX Day go to our local house charities.
Term 4 key dates 
Below are some other key dates for you to mark on your calendar. You can also check out the College calendar on our website for additional events and happenings.
| | |
| --- | --- |
| Date | Event |
| 6 November | SFX Day |
| 10 November | Year 12 Breakfast and Assembly |
| 11 November | Senior Exams Commence |
| 20 November | Senior Exams Final Day |
| 30 November | Year 10 Presentation Ceremony (last day for Year 10) |
| 2 December | Year 12 Graduation Liturgy and Awards Ceremony |
| 4 December | Year 12 Formal |
| 9 December | Year 7 2021 Orientation Day |
| 11 December | Last Day of Term 4 for Year 7- 9 students |
Due to public gathering restrictions I regret to advise at this point in time parents, friends and family members will not be able to attend end of year ceremonies and assemblies this year. We will continue to monitor COVID-19 arrangements and should there be broader easing of restrictions the situation may change.
Best wishes,
Paul Carroll
Principal