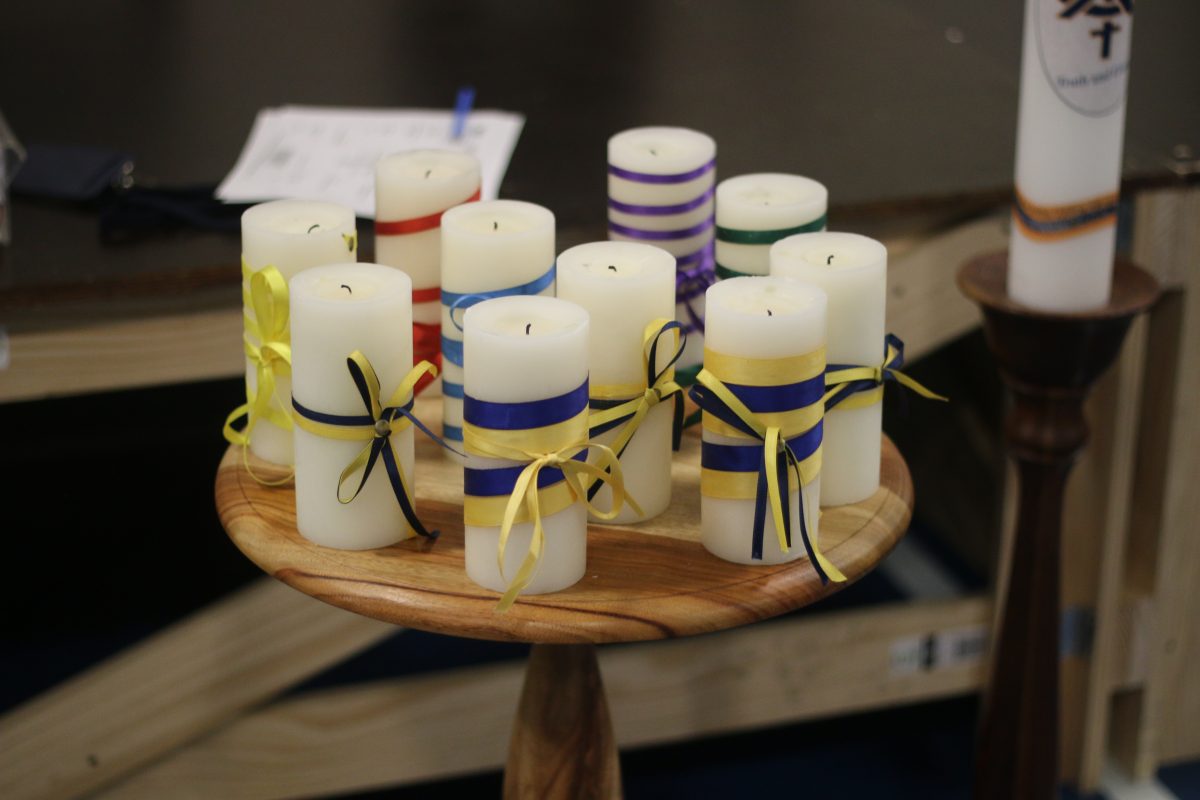 Recent Happenings
November 20, 2018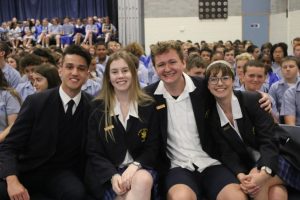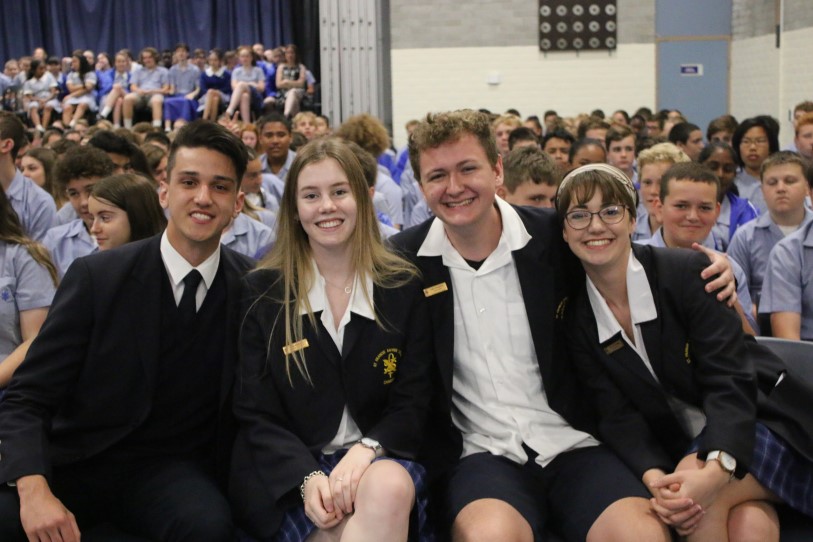 From Acting Principal, Colleen Rowe
Dear students, staff, parents, carers and members of the SFX community,
The staff were very pleased to congratulate Martin Mullin on his appointment as the Saint Francis Xavier College Assistant Principal for Student Wellbeing. Martin has had great experience as the Year Coordinator for each year group from 7 to 12 and will bring this wealth of knowledge and experience to the role. We wish Martin well for this important role in caring for our students and the pastoral teams starting in 2019.
The recent Electives Extravaganza, Music Moderation Concert and Drama Performance Evenings were fabulous showcases of the great talent we have at the college and also of the support our wonderful staff give our students to enable them to find their special way of succeeding and being creative. Thanks to all involved!
Year 12's last school day on Wednesday 14 November was a wonderful reflection of the culture of SFX. The students behaved with such grace and decorum. From the moment they arrived for the sumptuous breakfast hosted by their Pastoral Leaders, through the whole-school farewell assembly where we all enjoyed seeing their Year 7 and Year 12 school photos displayed on the gym wall for us to contemplate the special journey to graduation for each student, to their farewell friendly wave as the left the student car park with some teachers forming a guard of honour. Thank you to Bridie McNeill, Cathy Barry, Judy Knight and the Year 12 Pastoral Leaders for the work they have done nurturing, mentoring and forming this group into the wonderful students who we farewelled on Wednesday. As I said to the staff at Thursday morning's staff briefing: they can all feel very proud of their role in supporting our Year 12s as; it takes a village!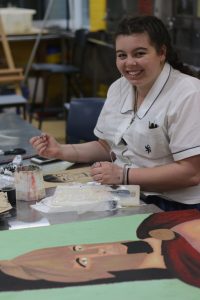 Here is part of my address at their final school assembly:
When I checked in with Year 12s and chatted about their plans for the future I asked what they would miss the most about the school. There were some recurring themes in their answers: Our friends, the structure, routine and the certainty of the everyday. The answer that both surprised and touched me, the one that came to them instantly, expressed with great emotion and passion: the most common answer was the teachers! We are really going to miss our teachers they exclaimed!
That says so much about who we are as a school and what we value. At SFX someone knows you and cares for you, someone knows you as a learner. We are a school that lives our mission as we nourish and build life-giving relationships. I believe our Year 12s feel this deeply as they leave us. I have seen it demonstrated in so many ways and especially when I was with them on the Year 12 Retreat: the respect and love Year 12 showed for their Pastoral Leaders and Ms McNeill was a joy to behold.
I would like to thank Ms McNeill on behalf of the school for so ably stepping in to care for Year 12 and take on the Year Coordinator role this year as she has done a fabulous job. Ms McNeill was very well placed to do so having worked closely with you in Year 11 when she assisted Mrs Tarbuck.
In finishing I asked Year 12 that they remember us in the years ahead and to come back to see us; to share their stories, especially when their 10-year school reunion arrives as we will continue the tradition of hosting an afternoon tea for them at school. Our wish is that our College Mission is imprinted on their hearts and that they live this mission: seeking always to be truthful and courageous people who nurture right relationships, value learning and celebrate Christ's life-giving presence where ever they are.
The Senior Students are now drawing close to the end of their study commitments with exams finishing this week. Mr Dexter has sent details to parents and students listing the timeline for the end of year events such as mini-day, senior profile day, Year 12 Certificate and Year 11 Report collection etc. For Year 12 the community are looking forward to the culmination of these wonderful rites of passage with the Graduation Mass and Ceremony on the 3 December and the Year 12 Formal on the 8 December.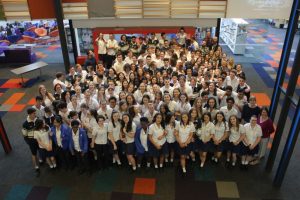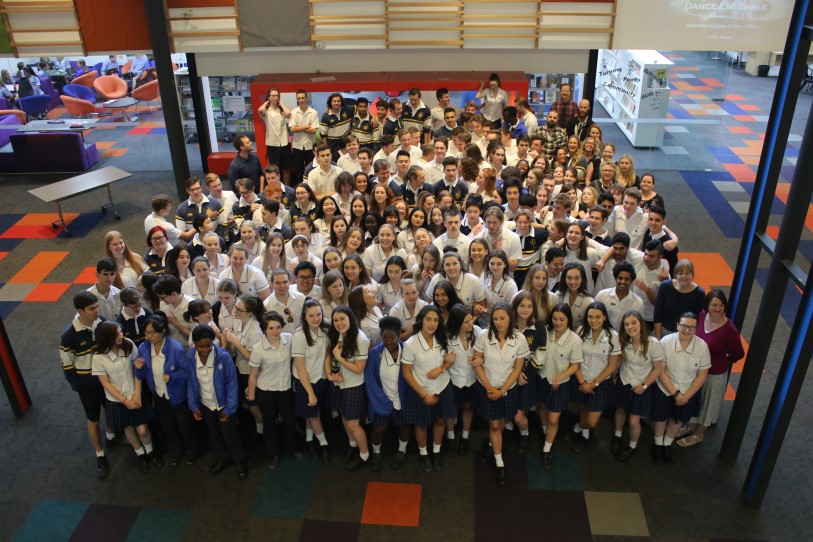 The younger students have lots of great learning opportunities yet to experience and some exciting events to look forward to like Year 7 and 8's big day out in Canberra, Year 9s excursion to Jamberoo, and the Year 10's Camp at Jindabyne. Please keep the staff in your prayers as they prepare to organise and run these important events for the students.
The Studies Coordinators Teaching and Learning Focus Day held last week covered some very interesting topics about learning and the future. Thank you to Tracey Loughhead for the facilitation and the Studies Coordinators for their generous involvement at this busy time of year. I returned from a CE meeting in time to hear some of our new Principal, Paul Carroll's, vision for Teaching and Learning at SFX. Paul will share this vision with all the staff during the January Professional Learning Week next year.
This Week the CE Deputy Director will be stepping in for Director Ross Fox for the SFX Annual Director's Visit. There will be a warm welcome from staff and students for Angus. We look forward to sharing the SFX happenings and our plans for next year with Angus as well as hearing about his important work across the Diocese.
Prayers please
A number of families are dealing with illness and difficulties at this time. Please keep them and all the members of our community in your prayers.
Dear God,
Grant us an abundance of Your wisdom. Prepare our hearts to welcome and care for your most vulnerable ones, with love and respect. Give us grace as we help those who aren't thriving, courage to say what needs to be said, tools and knowledge on how and when to speak love, and strength when we feel weak. Remind us that no moment goes unnoticed, as we are shaping the future in so many small – yet incredibly important – ways every day. Bless us, Lord, and give us hope in the certainty that you are with us each day.
Amen.
Inspired by crosswalk a-prayer-for-teachers
Go gently and God bless you all!
Colleen