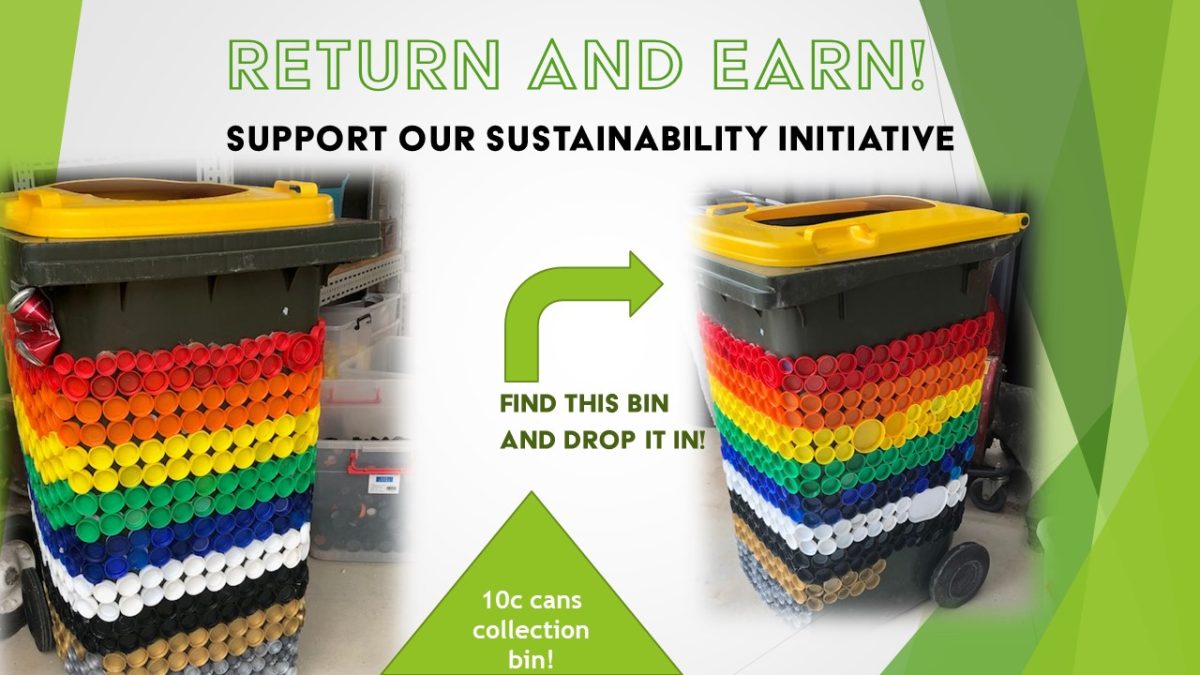 Return and Earn Bin – Year 12 sustainability initiative
November 20, 2020
Over the last Semester, our Year 12 Sustainability Captains, Isabella Topp and Georgia Rice have been working hard to create a new 'Return and Earn' (10c can) bin. Cans and bottles collected in the bin will be exchanged at one of the recycling stations and all money raised will be used to maintain the school garden.
The bin has been brightly decorated with re-used bottle caps and is sure to catch everyone's eye! Thank you also to our 2021 Sustainability Captains, Bella Hiskins and Amelia Willix for their help in designing the bin. Isabella and Georgia hope this initiative will be the start of a bigger plan to incorporate further bins throughout the school.
The Sustainability team look forward to continuing this initiative in 2021!