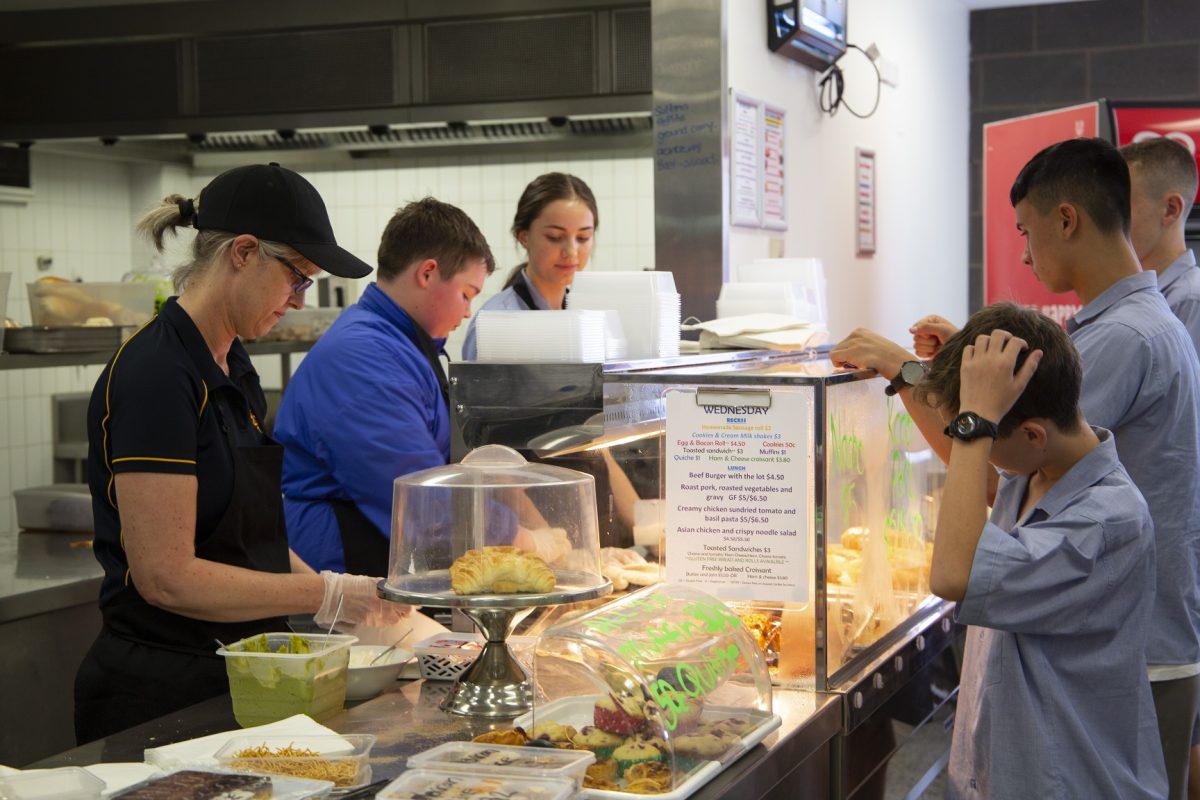 SFX Canteen in 2020
February 18, 2020
Let me take this opportunity to let me welcome you to the 2020 school year. We in the canteen have hit the ground running and it is great to have so many new and excited new students. I just wanted to take this opportunity to let you know some helpful information about the canteen.
The SFX canteen is run by SFX itself and serves a variety of delicious and healthy foods catering for many different tastes and budgets.  We are open Monday to Friday from 8am. We serve a variety of hot and cold drinks, breakfast, recess and lunch and we have snacks available after for school. We change our menu every week so that you always have something different to choose from.
We are launching our new initiative for 2020 in Week 4 which is a build your own sandwich and salad bar – it will give you complete control over what goes into your meal.
We look forward to an exciting 2020 in the SFX. We will keep you posted with all our exciting new ideas throughout the year
Catherine Seabrook
Canteen Manager
More information
Opening hours
The canteen is open Monday to Thursday 8am to 3.30pm and Friday 8am to 3.15pm
Junior Students can access the canteen before school, Recess and Lunch time and again after school.
Lunch & Recess Orders
The canteen highly recommends placing a lunch or recess order. This ensures your student receive what they wanted for their lunch/recess – This also means they can skip the canteen line and go directly to our lunch order pickup area
There are several ways that food can be ordered in advance from the canteen:
In Person at the canteen register before the end or recess. Food can be ordered and paid for at the register
On the QKR! App Recess and Lunch orders can be made on the QKR! App before 9am
Collecting Lunch Orders
Lunch Orders are collected from the special lunch ordered collection area – which means they skip the canteen line and enjoy their free time
Payment
The canteen accepts cash, debit and credit cards and you can also load money onto your child's student ID card, which enables them to purchase whatever they would like to
Loading Money onto Student ID cards
The Student ID card can be topped up in the canteen via cash or EFTPOS and money can also be loaded onto the card by using the QKR! app 
Loading money onto Student ID cards is a handy way to pay at the canteen, if students do not have their card with them, we can look you them up in our system and deduct the payment without the card being present.
 Useful information
We would love to make sure that you can order form the canteen, so if you have any dietary requirements please pop into the canteen and speak to us and we can work something out for you. Alternatively, please feel free to contact us via email canteen@sfx.act.edu.au