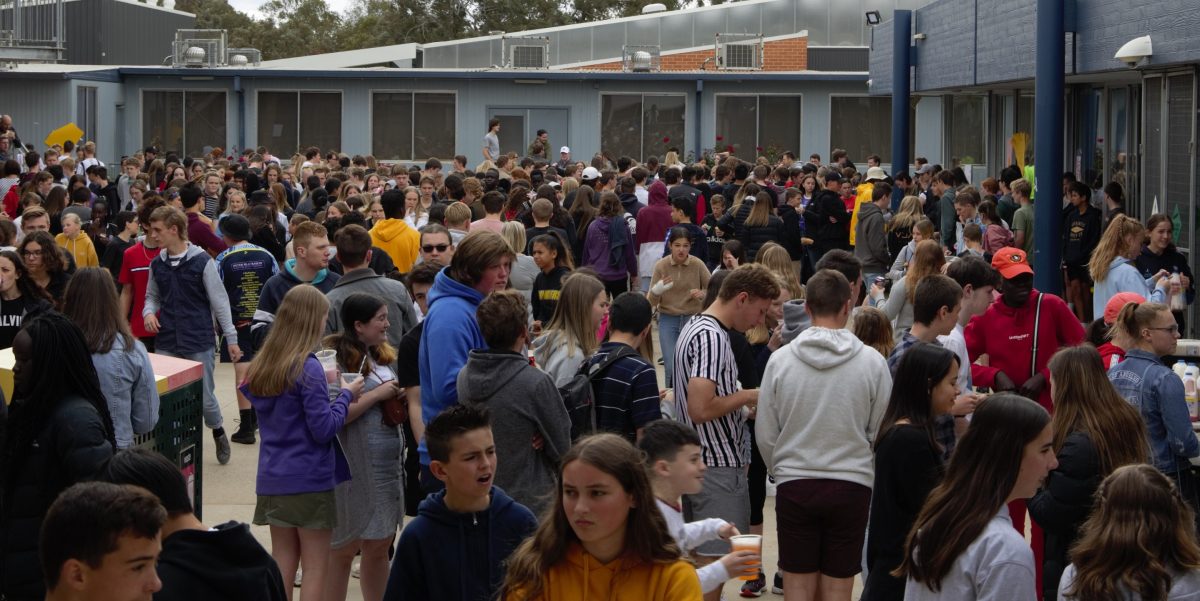 SFX Day 2019
November 18, 2019
On Friday 8 November we remembered our patron saint, St Francis Xavier, at our SFX Day. Students and staff celebrated with SFX Day Mass, trivia, enjoyed games and food, and attended Battle of the Bands. The day was an opportunity to raise funds for one of SFX's charities, the Good Samaritan Sisters in Kiribati.
The day commenced with Mass and a celebration of St Francis Xavier's commitment to truth and courage. We celebrated Eucharist with our school chaplain, Fr Loi, together with Fr Paul from St Joseph's Parish, O'Connor, Fr Gerard and Fr Michael from St John's Parish, Kippax, and Fr Emil Milat from St Patrick's Parish, Braddon. We also acknowledged the gifts of our College Houses, which have been embroidered on the House banners this year. The Houses and their gifts are:
Dullugal – Acceptance
Koorilla – Passion
Gariwang – Wonder
Irin-Irin – Strength
Pindari – Wisdom
After a Mass, students enjoyed the food and games stalls, before an extremely lively trivia competition. The highlight of the day for many was Battle of the Bands. Students from all Year groups performed contributing to an incredible display of talent and SFX pride. The winners of Battle of the Bands were Just Give Us a Moment.
It was a fabulous day of celebration.