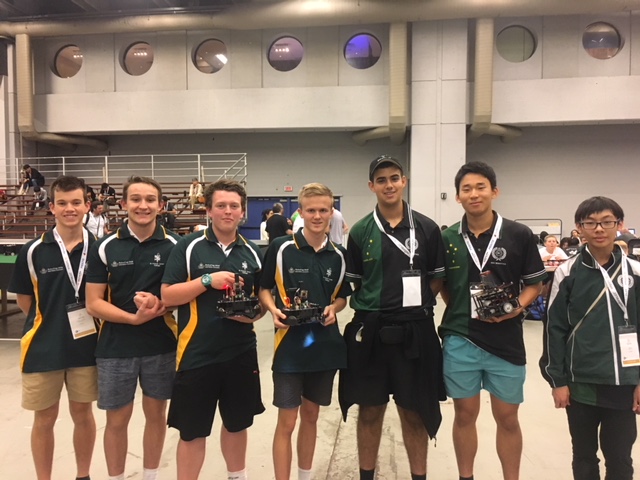 SFX Robocup Updates from Montreal
June 20, 2018
The following emails have been sent through by our #sfxflorey Robocup teams who are competing in Montreal, Canada over these days. Thanks to Peter Crane for these lively updates!
Day One – Set Up
Not much news at the moment, we have just come back from Day One at Robocup. This is setup and testing day. This is where teams get to test their robots and see what they are in for for the rest of the week.
It has been a long day. We were there at 8.30am and left at 6.00pm but we are registered and have our desks to work at etc. We are having a small break then out to dinner.
We have been trying all the local cuisine, pizzas as big as garbage bin lids, ribs, lots of coffee from Tim Horton's and a local delicacy called "poutine".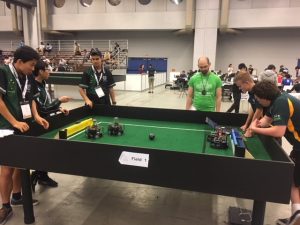 The Soccer Team are getting to know their super teams. The Netherlands, Singapore, Germany and South Korea are all with us.
The robots have been taking selfies with the other robots. We even think our robot has a thing for an Egyptian one (when I send the photo you will understand the attraction).
It is currently 28 degrees
Competition starts tomorrow.
Day One of Competition
It has been an interesting first day of competition. The Soccer Team started strong and won their first game. They then lost their second game and then won their first super team game.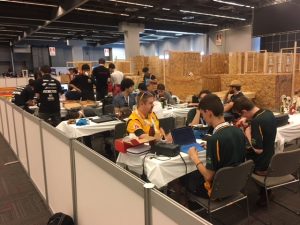 They have been working hard and improving their robots. They currently sit 13th out of 28 teams. It is early days for them and they are tired but happy with the day's results.
The Rescue Team has had a tough day, they have had some unusual problems and this has restricted what they could do. But tomorrow is a new day and they are working on it.
What I see as a success is the hard work that is being put in by each student. The hours each day are then followed by the hours back at the accommodation. Their dedication is amazing and I really feel for the Rescue Team. If the results were just based on effort they would be at the top.
Graham Stock has been working long hours with the rescue team as well. His dedication and leadership is really helping the team and also keeping up their morale.
We are heading out to dinner and a bit of shopping just to have a break from robots.
Looking forward to tomorrow.
Current temp 27 degrees and about a billion percent humidity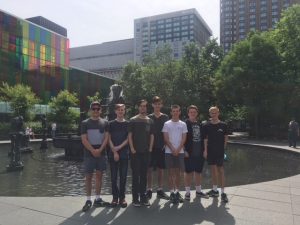 Day Two of Competition
The Rescue Team improved 200 percent and had a good day and scored some solid points. They had a number of issues today but worked through them and they arrived back to the hotel with spirits uplifted.
The annoying thing is that the robot is one of the fastest and most capable robots there, but the reliability is not. But they are getting ready for another day tomorrow.
I asked Kyle what sort of day they had and he said "a blue day". I asked him to elaborate. He said: "Yesterday was a dark blue or grey day, today was a brighter blue day."
The Soccer Team did not have a good day, they lost their first game, but it was a closely-fought match. Both teams had problems and both teams helped each other out. It was a great example of the spirit of Robocup. The second game they had to forfeit as they had a major issue with both robots and could not fix them in time.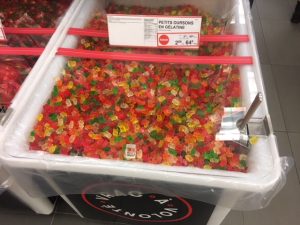 Are they sad or unhappy? Well, I have just gone into their room and they are working on a proof of concept for the next year's robot. All the problems and issues have them looking to the future and how to improve. They are also working on how to fix the current problems.
Plus I found a huge lolly shop just round the corner and we are off to have a sugar high.
Hopefully tomorrow things will improve. Their spirits are high and their behaviour and attitude do SFX proud.
More tomorrow.
Weather 25 degrees.
Day Three of Competition
The Soccer Team had the most interesting day, the lost their first game, won their second, then they started to have some major problems with the IR sensors (need these to see the ball).
They could not work out was going on, they tried everything. They ended up forfeiting two games as they did not have a robot that would play soccer. Then they finally worked out what the problem was. The soccer ball they were using to test the robots was broken and was sending out incorrect IR signals. As soon as they swapped soccer balls everything started working straight away.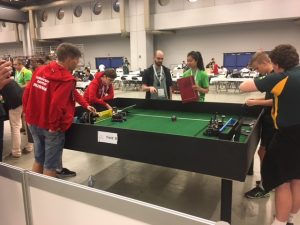 They were devastated. Before this issue, the robots were running really well and they would have put up a good fight in the last two matches. To their credit, they pulled it all together and they could have a working robot in the super team. Their super team has won all their games and we are in the finals tomorrow.
But what has made them proudest is their hard work, their dedication, and their resilience. To come back from a setback like this is amazing.
Two things have stood out for me today. The first is how the other teams in the competition helped our team. The German Team and the team from Brisbane Boys' College were fantastic and worked closely to help our team get their robots on the field.
The second was when our students were talking to a group of Primary School students from a special needs school. They spoke to the group for 15 minutes, in a very gentle and caring way. The young boys and girls were fascinated by the boys (they loved the accent) and their robots.
They are looking forward to the super teams tomorrow and they have a new competition called Technical Challenges.
The Rescue Team have had a great day, their robot has performed much better today. In a couple of their runs, they were scoring in the top three robots. They worked very hard all day and could lift themselves from last place. They then had some more issues but in the sensors text they were scoring full marks.
Their competition is over as they did not make the finals, but their journey has just begun. We are back at the accommodation and we are sitting around debriefing about the day. And all the talk is about the next robot, the next modification, the next upgrade. I believe they had one of the best robots there and when it worked it really worked. The reliability issues meant that the full potential was not reached. Bring on 2019.
We are all exhausted, and as the pressure is off for the first time in a number of weeks no work on the robots tonight.
By Peter Crane.