SFX Sports update
September 23, 2022
SFX sports
Northside Athletics – Tuesday 30 August
On Tuesday the 30 August various students from Year 7–10 competed at the Northside Athletics Championships at the AIS. Here students competed against other students from Northside high schools.
Congratulations to all students who turned up and participated in their individual events on the day. Overall, the results of our girl participants saw the SFX girls finish in second place with 959.50 points and our boys finished in fourth place with 993 points. Overall combined, SFX finished in 3rd on 1,995 points, sitting just behind Canberra High in second and Merici in first place.
Congratulations to all who participated and made it through to the ACT Athletics carnival.
ACT Athletics – Tuesday 13 September
The ACT Athletics carnival took place on Tuesday the 13 September. SFX had 25 Year 7-10 students qualify from the Northside carnival, as well as 13 College students who participated on the day. Again, we would like to congratulate all those students who represented SFX on the day, with a special shout out to David W of 12P1 who broke the record for the Under 18/19 Years Shot Put (6kg). David set a new record with a massive throw of 14.31m, congrats David!
College Boys Rugby League 9's – Wednesday 31 August
Team: Jonty R, Joshua S, Aidan W, Lachlan F, Timothy M, Lekan M, Ky M, Jesse B, Jye S, George W, Jye R, Jack F, Jaiken B, Luke W
Coach: Mr Marrapodi
The College Boys Rugby League 9's was a small competition this year which saw SFX come up against two Erindale College sides and one team from Lake G. The boys had a fun day out and finished third overall only defeating Lake G. Well done boys and thanks for a great day.
7/8 Girls Oztag – Wednesday 14 September
Team: Siena D, Jade W, Star H, Alannah A, Elisha C, Samsara R, Hayley G, Holly F, Leila W, Ruby S, Isabella C, Tehya A, Clare D, Tulli H, Holly C, Layla R
Coach: Mr Marrapodi
The 7/8 girls played with great enthusiasm and SFX spirit throughout the day. They came up against some tough competition but gave the teams a run for their money with some great attacking and defensive plays. The girls made it to the semifinals and came up against Daramalan who they had played in the round games. Unfortunately, the girls didn't progress any further however should be very proud of their efforts.
10/12 Girls ACT/NSW AFL State Finals – Thursday 15 September
Team: Ella W, Charlie D, Summer M, Luka H, Mayah A, Charlie W, Callie W, Emily T, Molly S, Tahlia A, Jorja S, Ashlea W, Brooke A, Ashlyn W, Kaylee C, Sam C, Zoe Y, Lily D
Coach: Miss Seeney
On Thursday 15 September our Year 10-12 girls AFL team competed at the State Finals, facing the best teams of each region throughout the ACT/NSW. The girls went undefeated in their pool matches, however, faced a very competitive St Catherine's, Waverley in the final. The girls narrowly missed out on the title, going down 14-11. Playing short of numbers, they demonstrated great skill and determination and should be very proud of their efforts.
Congratulations to all involved on a fantastic achievement and to Kaylee for taking out the award for 'best on ground'. Well done!
Community sports
Here at SFX, we have many students who compete at different levels throughout the year. We like to recognise students sporting achievements, especially those who are being selected in representative teams in their chosen sports. Below are recent achievements in our community.
Please get in touch if you have any achievements you would like to share email Grace.hammond@sfx.act.edu.au
School Sport Australia U17's Boys Softball Championships
Congratulations to Jack Friend and Jack O'Donnell of Year 11 and Ryan Liddle of Year 10 for recently representing SFX and the ACT at the School Sport Australia U17's Softball Championships in Perth, WA.
The boys played 3 games a day over the weeklong Championships, all playing extremely well throughout the week. An extra congratulations to Jack Friend for his selection in the All-Australian Boys Softball Team for 2022.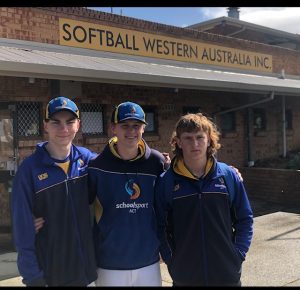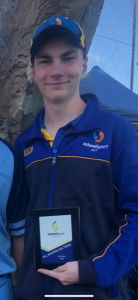 School Girls National Football Championships
Congratulations to Sally Kiss in Year 10, who was selected to play in the ACT U18 Schoolgirls National Football Championships, a national competition held in Sydney from 11-16 September. Sally was chosen to play 3 years above her age group and held her own, easily competing with young Matildas from every state and territory in Australia. What a fantastic achievement Sally!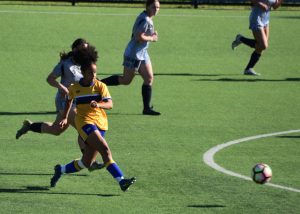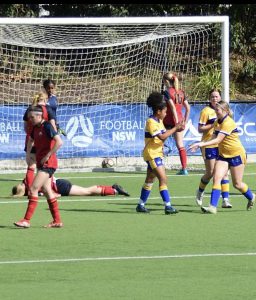 Giants Super 24 team
Congratulations to Haylee Scholes of Year 9 who has been selected in the Giants 24 team to play against the Albury Swans in Albury on Monday 26 September. We wish Haylee the best of luck.
ACT School Girls Rugby League
Congratulations to Ella Van Den Heuvel, Ella Panagiotopoulos and Sienna Bryant of Year 9 who have gained selection in the ACT U16's School Girls Rugby League Team. The girls recently played a trial match in Melbourne against an U17 side, playing against some older and bigger girls. The ACT girls' speed and agility caught their opponents off guard, the girls drawing 20–20! The girls are currently training for the All Schools Championships taking place in Sydney on 21 October, we wish the girls the best of luck for the championships.