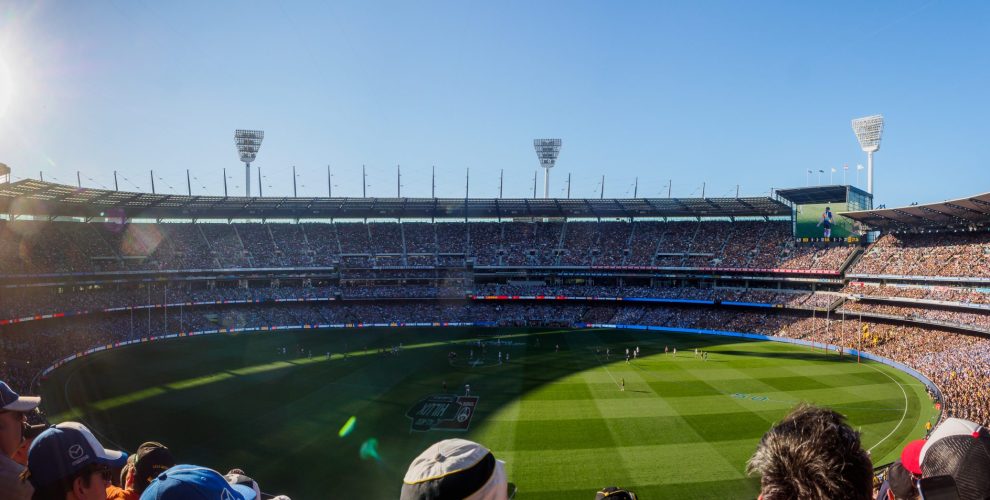 Sports update
October 27, 2022
College sport
Rugby 10's – Wednesday the 19 October
7/8 Boys Team: Koby M, Brock S, Oscar D, Eathan C, Fletcher B, Connor P, Cooper M, Genelson K, Tyler S, Leo B, Izaak L, Samuel J, Alex O, Benji D, Phillip B
Coach: Mr Potter
Senior Coach: Jason G
The 7/8 Boys team played with great enthusiasm and were a competitive side on the day. Not all students who played had a rugby background, most students having a rugby league background, so they had to adjust to rules and learn on the spot. As the day progressed the boys became more familiar and worked well as a team winning two games, and only narrowly loosing two games. The boys finished in third place which was massive effort, congrats to all students involved.
9/10 Boys Team: Riley H, Charlie S, Xavier S, Cristian N, Lucas Q, Ryan L, Nick I, Sam A, Cooper B, Bailey C, Peter S, Declan C, Cody S
Coach: Mr Betts
Senior Coaches: Lachlan Fulivai & Lekani Mpaso
The 9/10 Rugby 10's day was a great success for everyone involved. As coach we got to see the boys improve game by game throughout the day. The majority of boys had little knowledge about the game of rugby union, but by the end of the day the whole team demonstrated massive growth. Some stand out players were Ryan Liddle (3), Sam Anastasia (2), and bailey (1). These players showed a strong level of play and lead the team to a narrow loss in the Grand Final. Well done to all involved, it was a great day out.
Touch Football – Friday 21 October
7/8 Girls Team: Jade W, Savannah A, Elisha C, Hayley G, Holly F, Leila W, Jasmine M, Ruby S, Clare D, Tulli H, Layla R, Cameryn K
Coach: Mr Gibson
Senior Coaches: Ashlea & Callum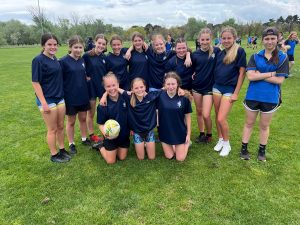 On Friday, 21 October, girls from Year 8 and Year 7 participated in the Touch Football Northside Day.
The girls were fantastic and participated enthusiastically and with great sportsmanship. As a coach, I was impressed by their ability to pick up key Touch Football skills on the run. Our seniors Ashlea and Callum were fantastic on the day and helped to support the girls.
The 7/8 girls finished 3rd overall, which was a great result for the College.
7/8 Boys Team: Harvey M, Maxx S, Huon H, Hayden S, Archie B, Jye L, Brooklyn M, Tyler S, Samson S, Cooper C, Benji D.
Coach: Mr Potter
Senior Coaches: Regan S & Tim M
The 7/8 Boys team had a great day at the Touch Football Gala Day, playing against some tough opposition. The boys represented the College proudly and had a lot of fun. Thank you to all of the boys for their contribution on the day, and also a big shout out to our senior coaches Regan and Tim for their help and guidance supporting the boys on and off the field.
9/10 Boys Team: Angus D, Cooper B, Harry W, Riley H, Harrison C, Charlie S, Sam S, William C, Sam G, Luke W, Riley C, Kynan D
Coach: Mr Sicily
The gallant SFX Year 9 -10 Boys Touch Football Team showed resolve, finesse and a touch of razzle dazzle at the Touch Football gala day. On the day the boys won 2, lost 2, and drew 1 finishing in fourth position overall. Post try celebrations were a feature of the performance along with stunning creativity and flare with ball in hand. Congratulations to all those involved and thanks for a great day out.
The small crowd was treated to a peerless display of skill, and tactically superior touch football. Games were played at a frenetic pace in hot conditions and the players are to be congratulated on their commitment to the team and the fine way that they represented the school.
Community Sports
Here at SFX we ha ve many students who compete at different levels throughout the year. We like to recognise students sporting achievements especially those who are being selected in representative teams in their chosen sports. Below is a recent achievement in our community.
Please get in touch if you have any achievements you would like to share. Grace.hammond@sfx.act.edu.au
ACT U16's Schoolgirls Rugy League
Congratulations to three of our Year 9 Girls Ella Van den Heuvel, Ella Panagiotopoulos and Sienna Bryant who recently gained selection in the U16's Schoolgirls Rugby league team. The girls went through a lengthy process with two in-house selection trials, a trial match against the Victorian Lisa Fiaola team in Melbourne, and also participated in the Albury 9's carnival. The girls competed at the championships were last week in Cabramatta, congratulations on a massive effort.
Australian All Schools Track & Field Championships
Congratulations to Ryan Knight of 9D2 who has recently gained selection in the ACT squad who will be competing at the Australian All Schools Track & Field Championships in Adelaide in December. Ryan will be competing in the following 100m sprint and the 4x100m relay team. We wish Ryan all the best with his training in the lead up to this event, good luck!