STEM Networking Day @ SFX
December 11, 2018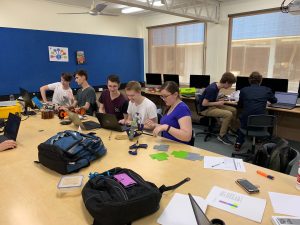 By Graham Stock
On Saturday December 8, past and present students from St Francis Xavier College's Semi-Autonomous Rescue Team, S.A.R.T., came together for a day of networking and development. With the team transitioning into it's third generation of students since it's inception, it was a great opportunity to have the team's founding members, all now at university or in industry, along with the current members who will be graduating in 2018 come together with the new students to share knowledge, ideas and passion about the team and it's incredible work to see it continue well into the future.
As a part of the day we were excited to be joined by Qirx, a local industry company, to come and see what the team is all about with the possibility of supporting the students and connecting them further with industry. With this opportunity, we were also excited to showcase the team from SFX who had great success this year in its first year with F1 in Schools, and the students from Velocity were excited to discuss possible sponsorship opportunities with Qirx as well to support them travelling to Melbourne in 2019 for the National finals.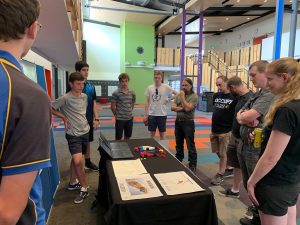 As well as this, students from our Girls Rocketry Group were also given the incredible opportunity to meet with a member of the Australian Space Agency whose team will be involved in the Thunda Down Under 2019 event the girls are currently preparing for. It was a great chance to start exposing the girls to the world they are getting involved in with rocketry and aerospace, as well as an incredible opportunity for industry members to meet our exciting all female STEM team.
All in all the day presented an exciting opportunity for a number of our STEM initiatives to connect with past and present students, each other and industry to really ignite their enthusiasm and further their excellent contributions to STEM at SFX.