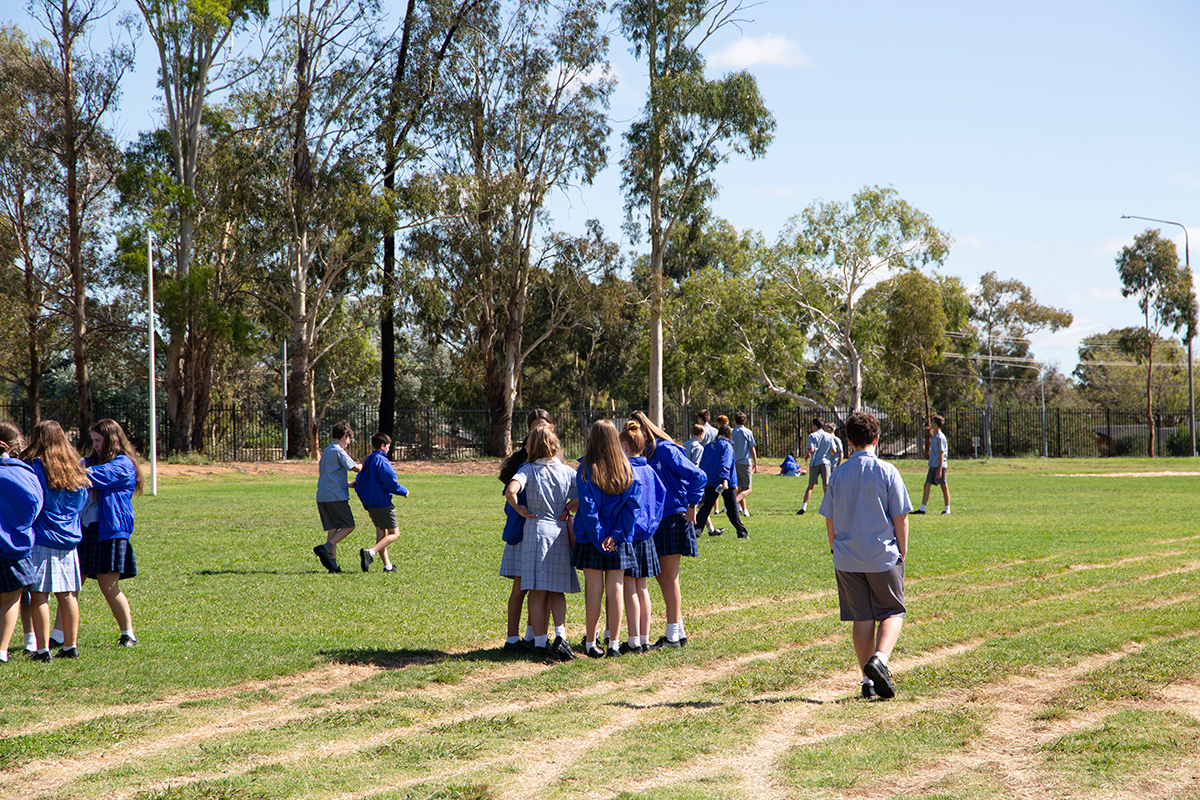 Student Office News
August 31, 2020
Student Office hours
The student office is open 8.15am – 3.15pm (Monday – Friday).
Unwell Students
If students are unwell with cold and flu-like symptoms they should not attend school. Please ensure your child stays home until the symptoms have past or they have received a negative COVID-19 test result.
Lost property
A reminder that all items (Tupperware, drink bottles, pencil cases, glasses etc.) brought to school should be labelled with the student's name. A naming label on lost property allows the Student Office to easily return the item back to the owner. If there is no name, the item is placed in the lost property draws ready for students to search through. Please note, anything left in lost property at the end of the term is donated to charity or the Clothing Pool.
The lost property cupboard is located on the parent's side of the Student Office.
Clothing Pool
Open: Thursday 7:45am-8:15am.
Please note the Clothing Pool is open to the SFX community by appointment only.
Appointment times include:
7:45am – 8:00am
8:00am – 8:15am
Please email studentoffice@sfx.act.edu.au to arrange an appointment.
Price list
| | |
| --- | --- |
| Item | Price |
| Dress | $20 |
| Skirt | $25 |
| Trousers | $15 |
| Shirt | $10 |
| Grey Shorts | $10 |
| Jumpers / Vests | $20 |
| Jackets | $15 |
| Sports Shorts | $5 |
| Sports Top | $5 |
Other items for sale at the Student Office
| | |
| --- | --- |
| Item | Price |
| Combination Locks | $15 |
| Junior Calculators | $25 |
| Student ID replacements | $5 |
| SFX Sports Bags | $10 |
| SFX bucket hats | $10 |
Students signing in late at the Student Office
Students are required to use their ID cards to sign in when they arrive late in the morning.
The Student Office now has the option for students to use their phones to sign in before putting their phones away in their locker. Students wishing to use this option are encouraged to download the app STOCARD – use the ID card to upload the barcode onto the app.
Students signing out during the day
Students who need to leave the college during the day are required to come to the Student Office to sign out.
Parents/guardians, please inform the Student Office as early as possible regarding early departures (preferably first thing in the morning) so the team have enough time to arrange collection.
Please note, it is difficult for the Student Office to locate students during recess and lunch breaks due to the students being located in various areas around the college.
Contacting the Student Office
Staff: Emmalee Mowbray and Jessica Wilson
Email:  studentoffice@sfx.act.edu.au
SMS: 0416 906 262
Phone: 6258 1055
For late arrivals and absences please email or phone:
attendance@sfx.act.edu.au
6278 9099