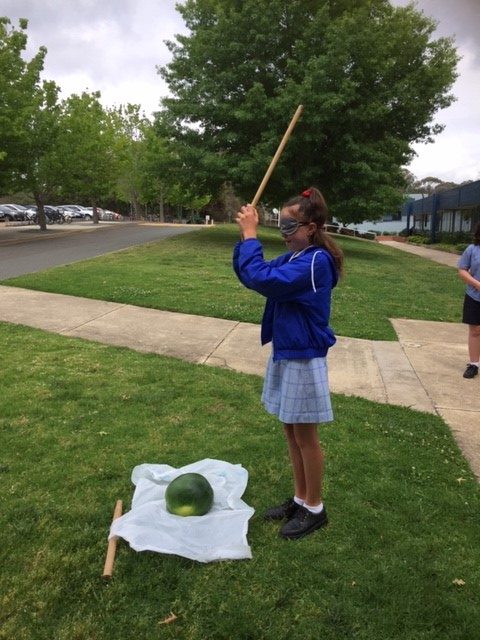 Suikawari at SFX
December 12, 2018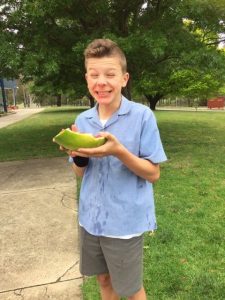 Some of Mrs Bakonji's Year 7 and 8 students did Suikawari today (11 December, 2018).
It is a little game played in summer in Japan at parties.
Basically, a person is blindfolded and spun around.
They are then directed close to the watermelon and can have just one strike – the goal is to smash open the water melon and share it around.