Tinkering with Textiles
June 2, 2023
During Term 2, Year 9 & 10 Textiles students have been very creative in designing their own quilted cushions and pyjamas. Year 10 students have spent quite a bit of time learning the quilting techniques and then honing their skills to create beautiful, quilted cushions.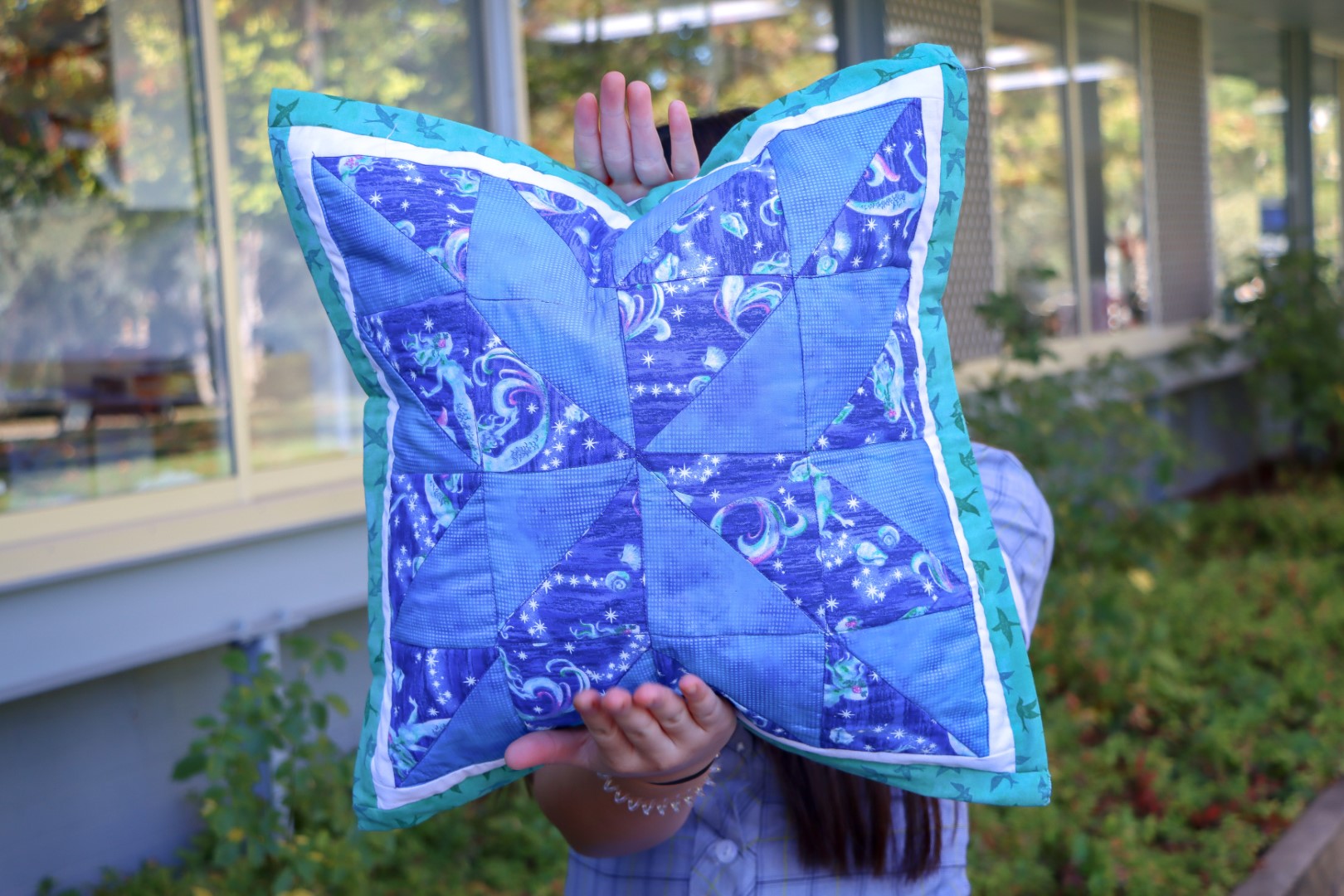 Ms Nutt
Design & Technology
I am so proud of my students who all put in 100% effort. They have also been learning about Textile artists and expanding their knowledge of Textiles beyond sewing techniques to appreciate Textiles as a form of art.
Year 9 students have been exploring the history of pyjamas, comparing modern designs and fabrics used to those used in the early 1800's. Students conducted a research task on Peter Alexander, exploring the marketing strategies he uses as well as the vast array of his pyjama designs. We went on an excursion to Peter Alexander to expand students' knowledge on marketing techniques used in the Textile industry and to assist students in designing their own pyjamas.  Their final constructed pyjama designs were very creative, students used both the sewing machine and cricut machine to create a matching pyjama set.  We are currently making hooded jumpers in Year 9 and students own choice in Year 10.  We love seeing their creativity and the confidence they are developing as the year progresses!