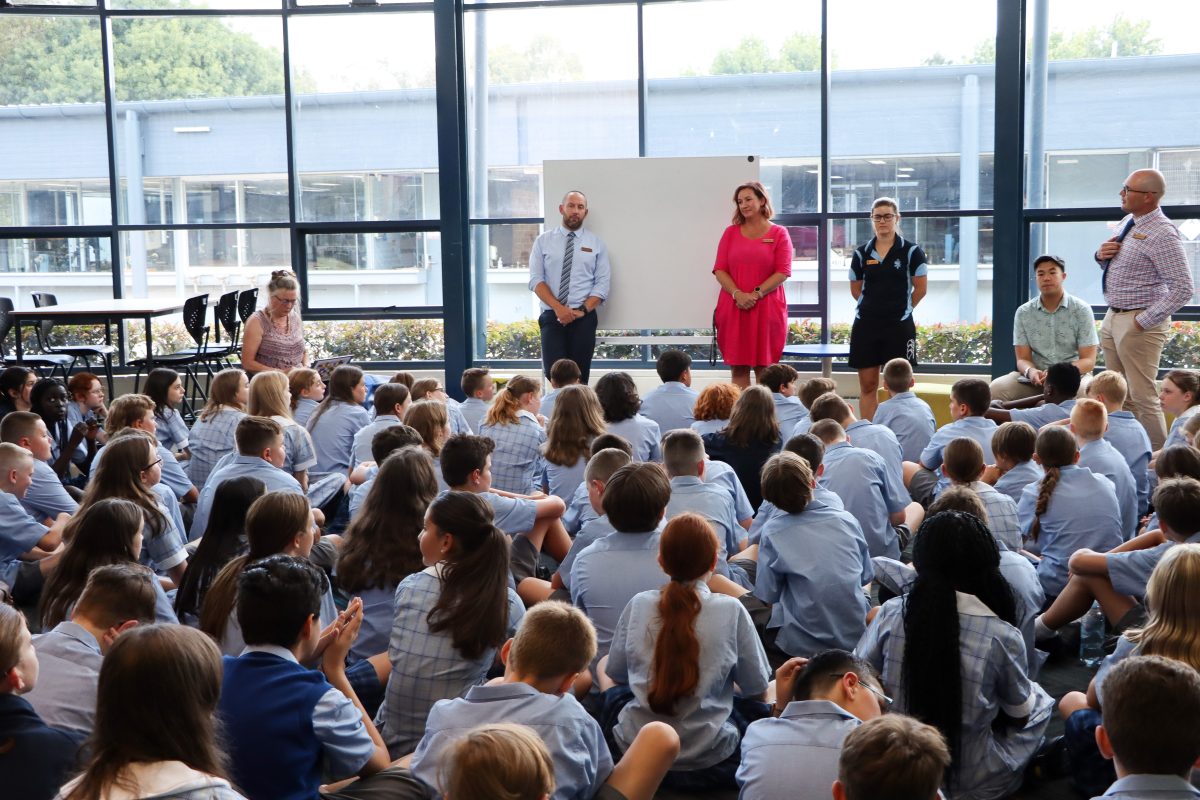 Welcome to Year 7
February 16, 2023
Year 7 students were welcomed to St Francis Xavier College on Tuesday the 31 January 2023. The day commenced in the college theatre with an address from Year 7 Coordinator Mr Chris Beerworth and College Principal Sandra Darley. Students were encouraged to be empowered by the opportunity to learn from their teachers and friends as well as be kind, respectful and responsible as outlined by our college rules.
The remainder of the day saw our 214 Year 7 students spending time in their pastoral classrooms meeting other members of their house group, learning how to navigate a new timetable system, locating their classrooms and discovering how to use a lock. It was amazing to see how well Year 7 adapted to these challenges.
In the subsequent days it was great to speak with a number of Year 7 students regarding their transition to high school. A number of students commented on how exciting it is to make new friends, learn how to navigate a new environment and participate in their elective units.
A special acknowledgement to our Year Coordinator, Chris Beerworth, Pastoral Advisor, Anna Vandenbroucke, and to our Pastoral Leaders, Charmaine Givens, Meghan Talip, Henry Xu, David Christoff, Sharne Vickers, Tim Sloman, Will Charles, Simone Norrish, David Mennie and Veronica Murray who have supported and guided our Year 7 students through the opening weeks—it is greatly appreciated. Finally, a very big thank you to our Senior Leadership Team who came to school a day early just to help our Year 7 students to feel welcomed and settle in.
A great start to 2023!
---
'I love pastoral because I get to meet new people.'

— Jess
---
---
'I like how we get to do subjects that weren't available to us in Primary School'

— Olive
---
---
'Wow there is a lot of people in these corridors'

— Jack
---