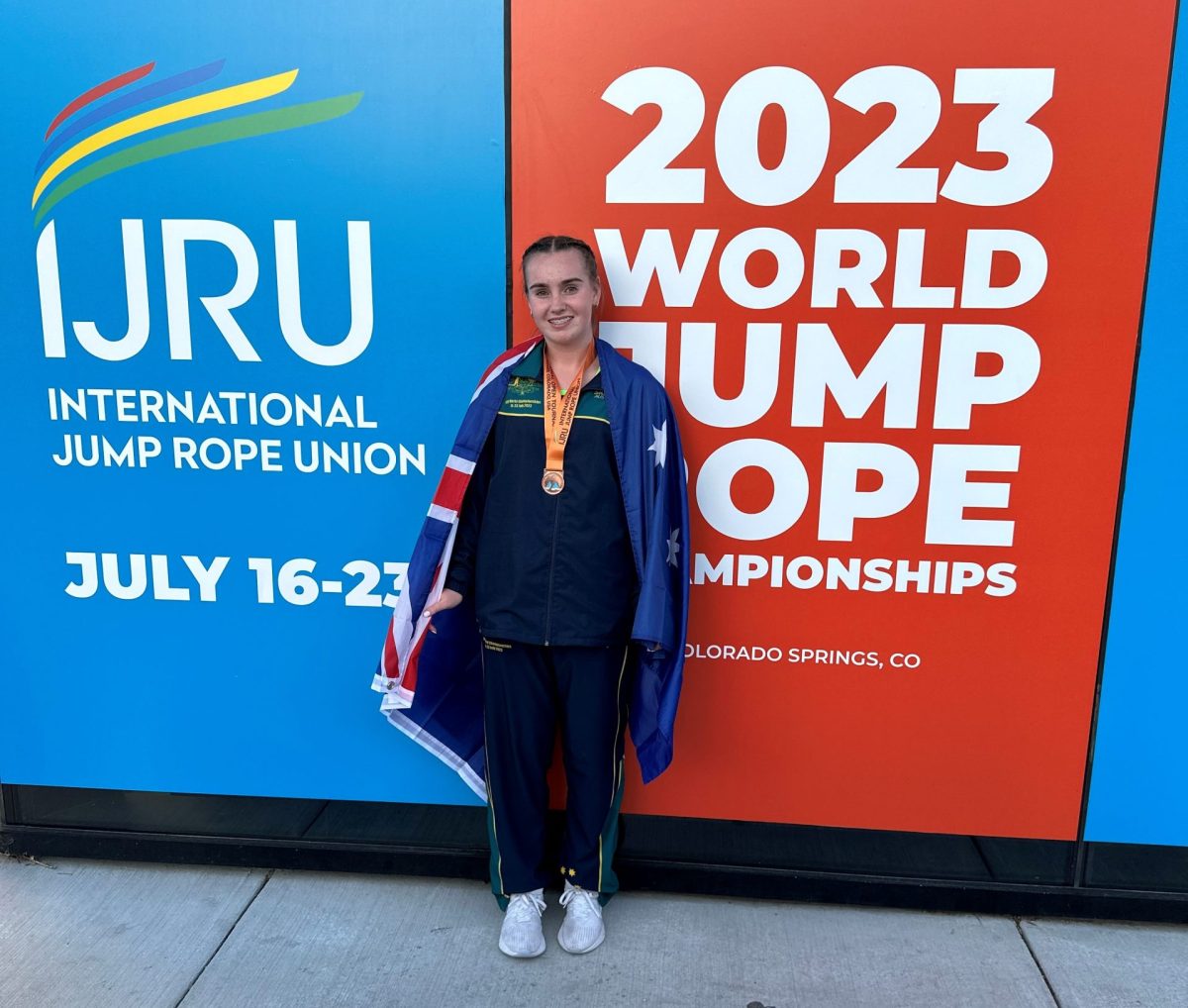 World Jump Rope Championships 2023
August 25, 2023
Year 9 student, Violet Nichols recently attended the World Jump Rope Championships.
Violet completed in 9 events coming away with:
GOLD – Team Double Dutch Overall Champions    (This means No. 1 in the world!!)
SILVER – Team All-Round Mixed Division
BRONZE – Team Single Rope Mixed Division
BRONZE – Pair Freestyle
BRONZE – Team Freestyle
Violet and her team competed against 1200 athletes from over 27 countries. Such an amazing experience and a championship she will never forget.
Violet had very little rest after the competition however, and is already back at training and aiming to qualify for Japan in 2025. 
Well done Violet, we're so proud of all you have achieved!