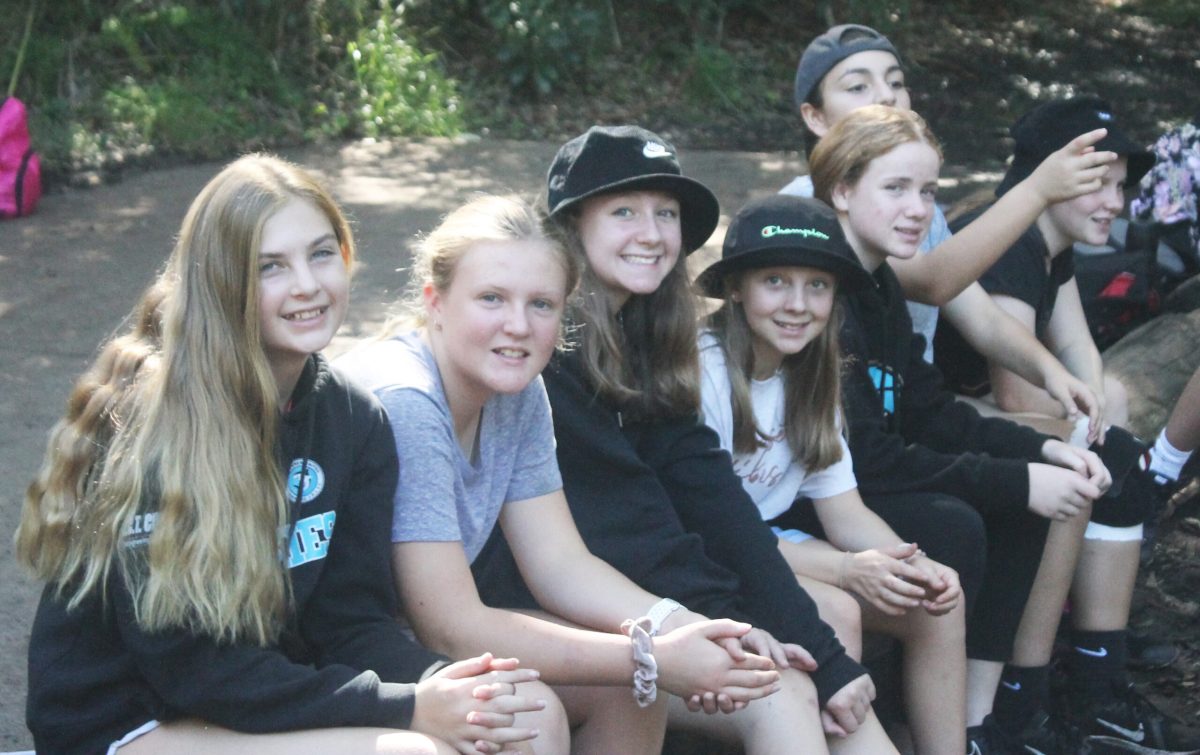 Year 7 Camp 2021
April 1, 2021
On Wednesday 24 March, Year 7 started their journey to The Collaroy Centre for their camp. It was an early start for all the attendees, but the students were full of beans and ready for three days of action and fun! 234 Year 7 students and 21 staff attended the camp at Collaroy in Sydney's Northern beaches.
The Collaroy Centre is beautifully situated in Collaroy with a wonderful view over the ocean. The students were lucky enough to have this view for the next few days. The camp officially kicked off after lunch on Wednesday and the students were put straight into activity groups. The students enjoyed abseiling, archery, a challenge course, drop pole, a flying fox, rock climbing, a giant swing, a vertical challenge, high ropes, orienteering, laser tag and surfing! It was great to see the students giving every activity a go and really challenging themselves physically and mentally.
On both evenings, the students enjoyed a walk over to Long Reef Point where they could take in the city lights as well as the ocean and the stars. One of my highlights was sitting with the large group on the point and sitting in silence for a few minutes. The students took in the sounds of the ocean, and they had an amazing light show from the lightning storm happening further out to sea.
The camp was a wonderful opportunity for the cohort to bond and create new connections. I hope all the students had a great time and that they made lifelong memories with their friends.
I would like to thank the following staff who left their own families to look after and guide the Year 7 students on this camp. Thank you to Mrs Teasdale, Mr Shillington, Mr Sicily, Mr Watson, Mrs MacDonald, Mrs Goodsell, Mrs Larsen, Mr Woods, Mrs James, Mrs Chartres, Miss Hammond, Mr Beattie, Mrs Paterson, Mrs Ayton, Mrs Bakonji, Mr Carroll and our Classroom Support Assistants Jacqueline, Lizz, Sharee and Janine. Your contributions made the camp a huge success!
Luke Potter
Year 7 Coordinator