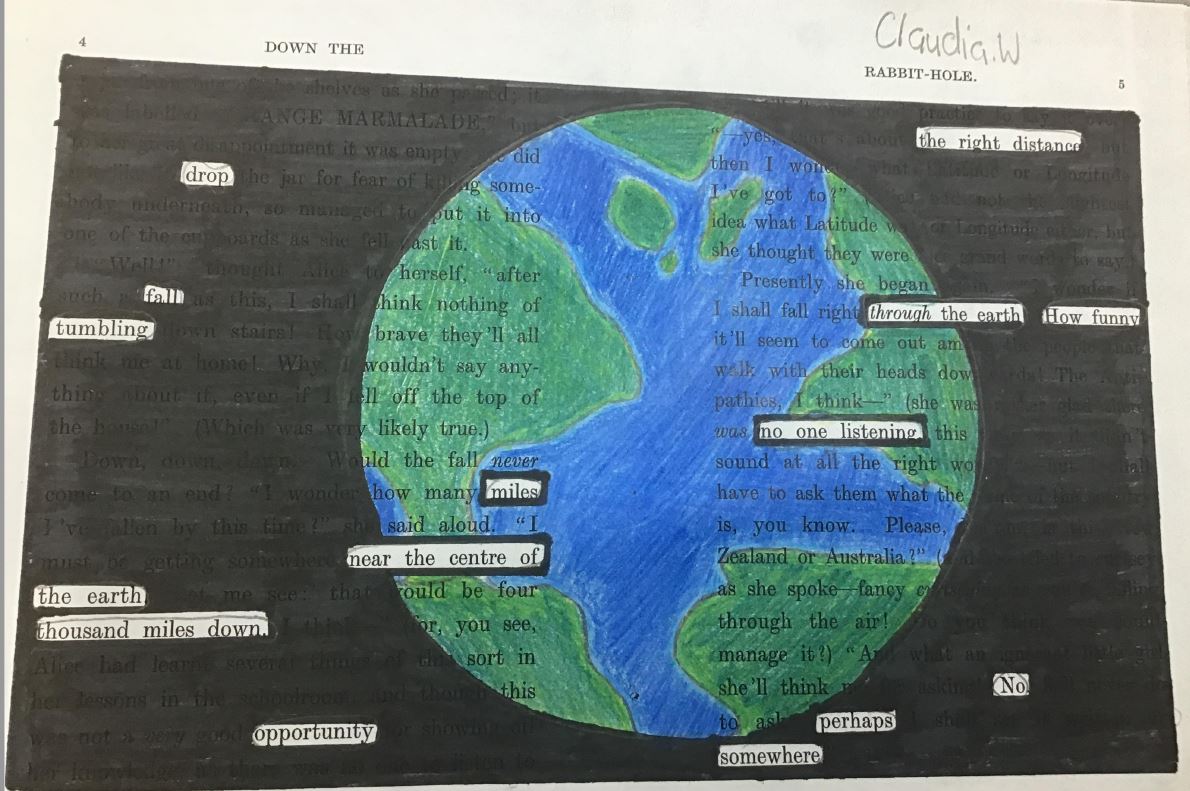 Year 7 poetry
December 11, 2020
Poetry is a powerful way to express emotion, consider different perspectives and develop empathy. Our Year 7 Humanities students have been exploring the way poetry can help us understand ourselves and others, as well as how poets use different 'devices' to make meaning. The students then became poets – creating a poem about a childhood or family memory, a special object or a place where they feel they belong. The poems were accompanied by a rationale explaining the poetic devices used. Take a look at some of the excellent poems below:
A First Meeting
Coming home after a long day of play,
I look up above and see something that I wasn't expecting.
"a letter", I scream with delight,
"a letter addressed to me!"
I'm jumping with joy, my heart is beating out of my chest, a sparkle in my eye.
I burst through the door with excitement galore,
There's a surprise awaiting me inside.
I bound through the hall and don't look back for
I'm too excited to care.
I hear a faint muffling.
I investigate further, and you wouldn't believe what I find.
It's a bird, it's a plane, no it's something insane and I cannot believe my eyes.
I slowly bend down to see,
something that looks like a ball of fluffy marshmallow.
I reach out an anxious hand as I try to comprehend what my eyes are seeing.
As soft as a cloud, timid as a mouse.
I touch my new puppy for the very first time.
I feel her smooth soft fur running through my fingers like a woolly blanket.
Her eyes as big and bright as the sun,
As the light seeps through the window.
I feel a sudden wave of exhaustion rush over me like a tidal wave.
My eyes begin to flutter and close,
The bathroom becomes my new abode.
I rest my head gently down,
And feel pattering fairy footsteps climbing onto the hill that is me.
She curls in a ball and lays to rest,
As I feel the tiredness inside me taking over.
Written by Chloe Wilson
The Old Wooden Bridge
Creek! Creek! Creek!
Yelped the old wooden bridge.
I sat along the bridge,
Swinging my legs
Back and forth.
Back and forth.
The sun seeped through the canopy of trees,
I inhaled deeply, taking in my surroundings.
I closed my eyes, running my fingers along the rough wood.
The bridge smelt of old books.
The summer breeze is a mother, giving me a warm hug.
I let go of all my stresses as if they're balloons.
This is where I'm safe.
This is where I'm alone.
This is where I belong.
Written by Evie Brown.
The Beach
Come to the beach Where
the sea is blue And little
white waves Come running
to you
A wave comes splashing
Over our toes
If we just stand still Away it
goes
We'll build a sandcastle
Down by the beach And look
for shells
If you'll come with me
Come to the beach
Where the sea is blue
And little white waves
Come running to you
Written by Isabelle Schwarz.
Blackout poems