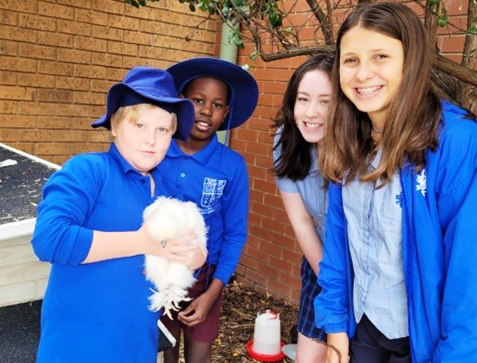 Year 9 Volunteering in Sustainability
May 28, 2021
Every two weeks a group of Year 9 students head across the road to visit the younger students at St John the Apostle (SJA) to work with them on a variety of sustainability initiatives. SFX students work alongside the SJA Sustainability group to improve the garden beds, compost, look after the plants and take care of the school chickens.
Both the older and the younger students love coming together to share their sustainability knowledge and collaborate to help improve the natural environment. This wonderful school initiative will be running all year! We hope to also have the SJA students visit the SFX garden space later in the year after the garden revamp.
Stay tuned for updates!