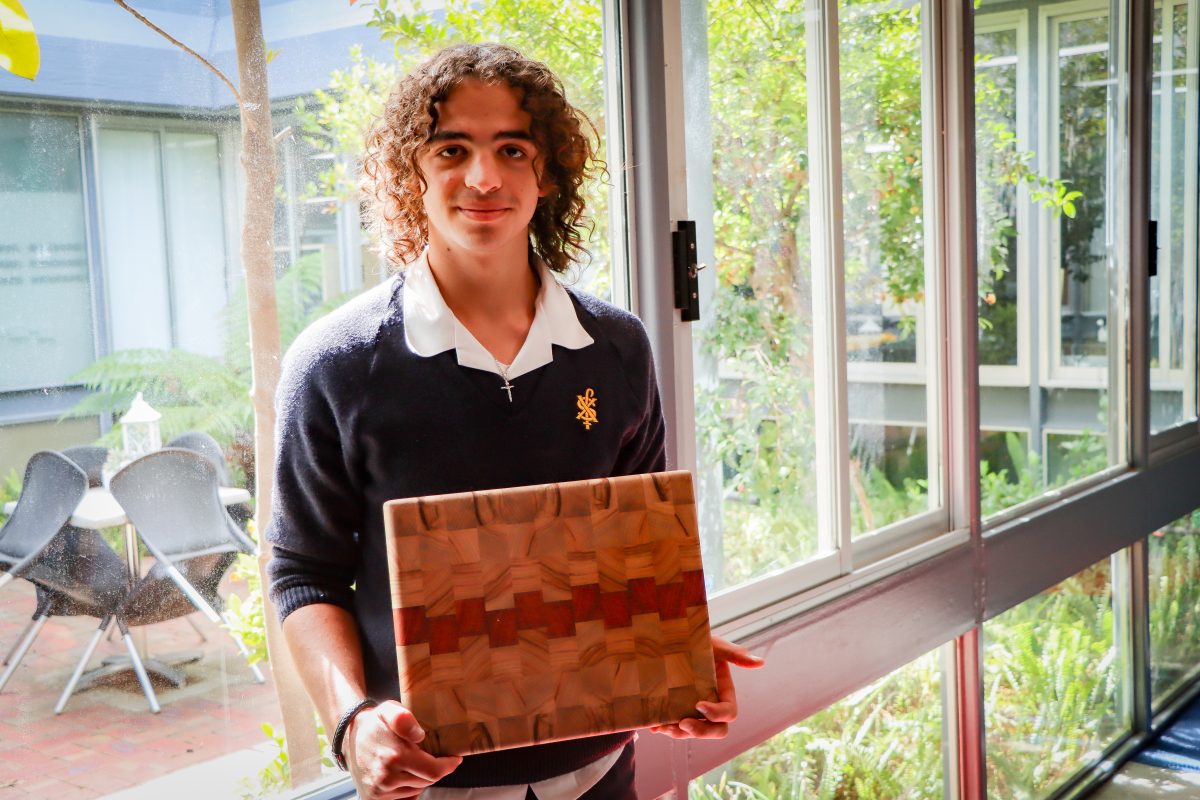 Design your Future in Design & Technologies
June 23, 2023
The Design and Technologies Department here at SFX is always a busy place! There are so many students across so many subjects learning how to take ideas from their heads and turn them into reality—or as we call it the Design Process.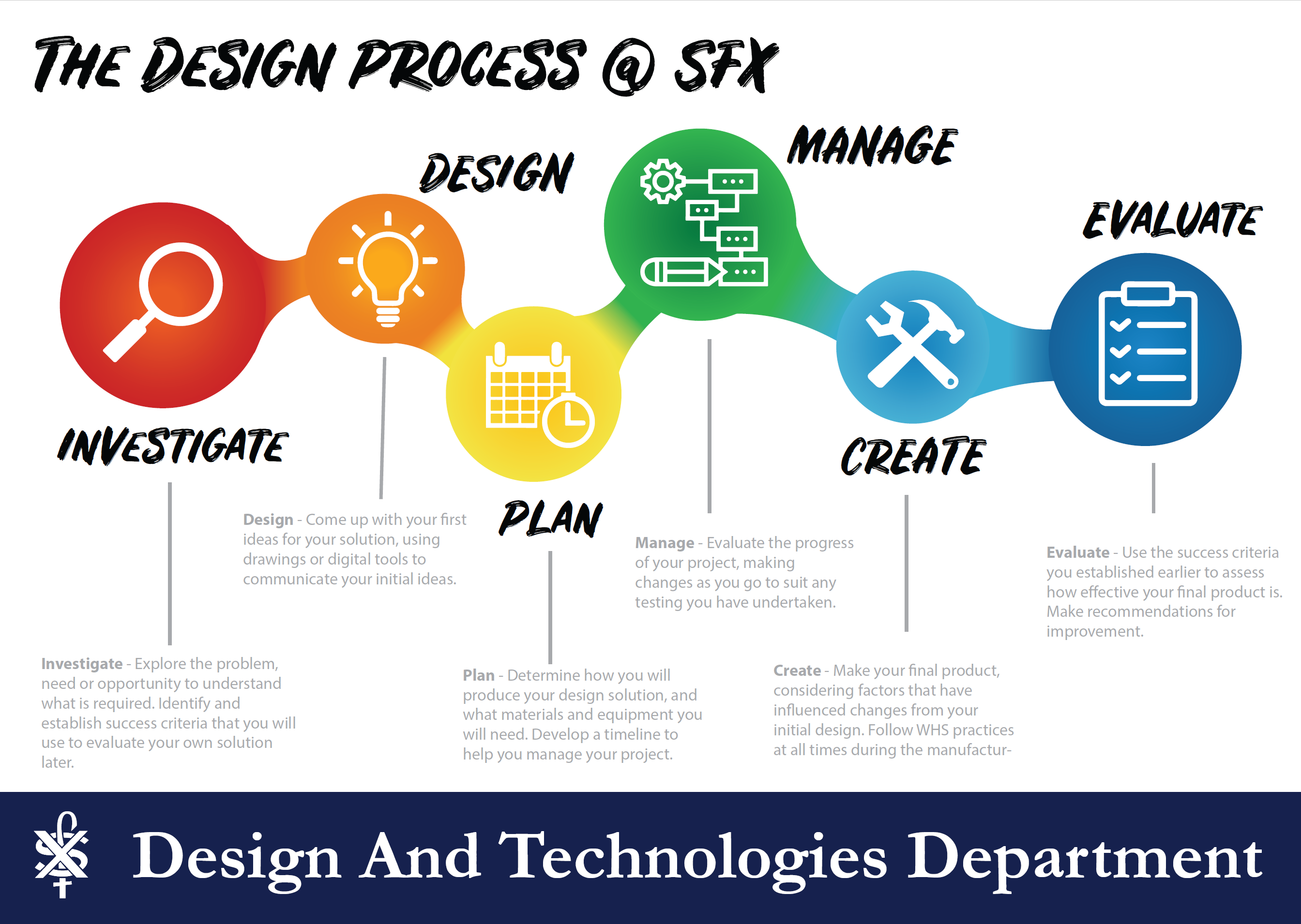 Our students are constantly working with a wide range of materials, from fabrics to timbers and metals, food, plastics, and everything in between. Students are also exploring a range of exciting technologies, from traditional technologies in our kitchens and workshops to more advanced and modern machines like laser cutters, CNC milling machines in engineering and cutting machines in textiles, and 3D printers, as well as a range of Industry Standard Software platforms including Fusion 360, ANSYS Discovery fluid analysis, and Adobe Illustrator. Basically, if a student likes to make stuff, physically or digitally, there is a place for them somewhere in Design & Technologies!
Our Middle School students in Years 7 and 8 have been getting introduced to the Design Process in two main areas of Manufacturing and Food, with students learning to create their own custom culinary delights with a noodle stir-fry or manufacture intricate machines with wood and gears called Automata to tell a story. Some have also had the opportunity to study aerodynamics, building paper and balsa wood planes to test how their designs perform in the real world.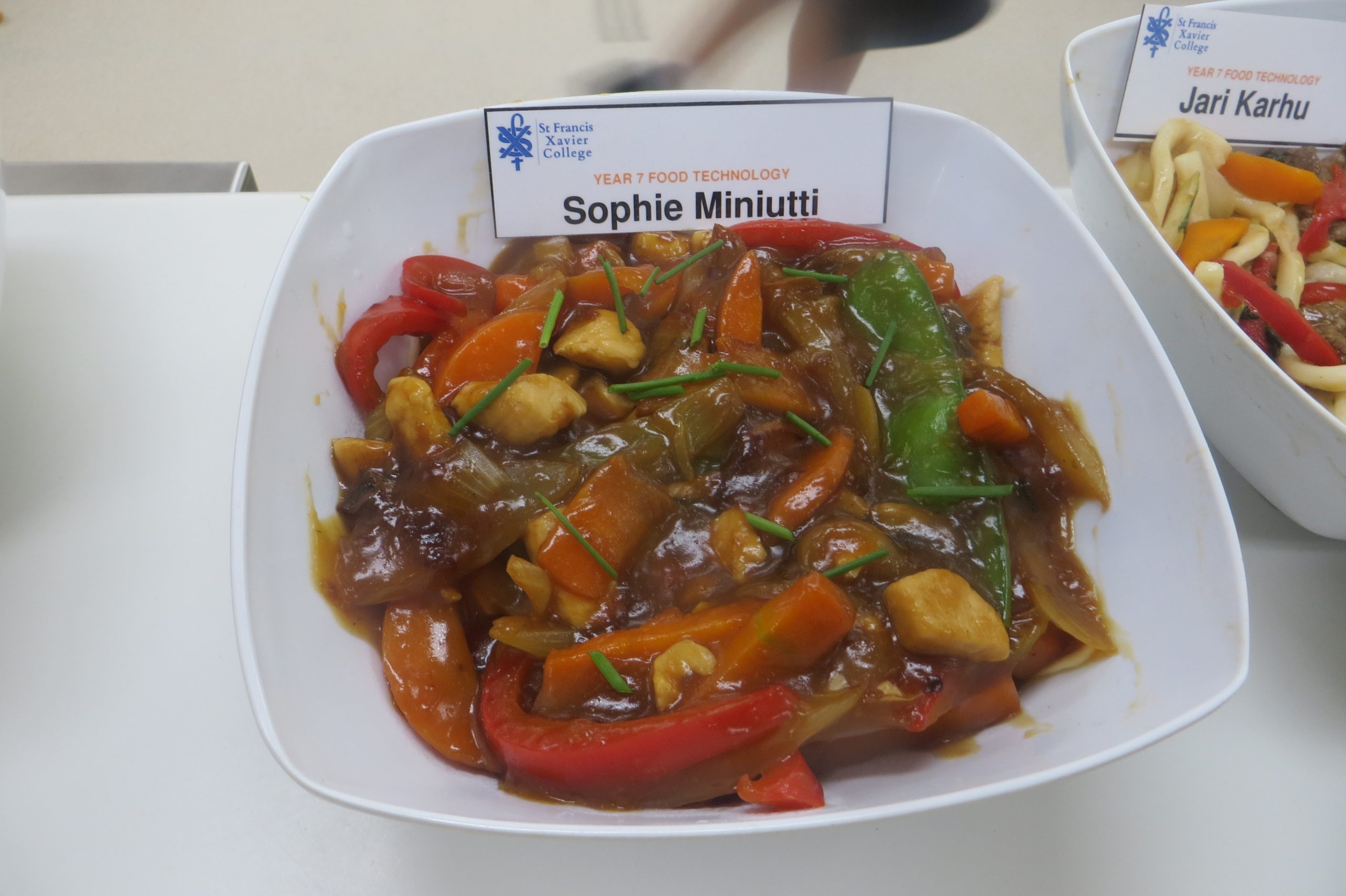 In Graphic Design, our Year 9 students have been developing design skills in digital compositions and visual communication techniques and have used these skills to try and advocate for sustainable living through campaign posters. After exploring a variety of colour palettes and typographies, students have designed a range of posters to convince people through a visual medium to rally behind a just cause and positively contribute to their communities. Year 10 Graphics students designed an energy efficient, affordable home, created their plans in industry standard AutoDesk REVIT floorplan software as well as using two-point perspective to create a presentation sketch. Finally, students created an architectural model of their homes from foam core board. Our Senior Design students created a laser cut plywood promotional item; varying from Christmas baubles, to models and toys, as well as a selection of street furniture items in CAD and 3D printed models, and pendant lights from recycled cardboard.
Metalwork has really kicked off this year with some incredible designs and even more amazing builds for class projects. Using sheet metal, Year 9 students have been learning the basics of metal manufacture through the construction of toolboxes. Year 10 Metalwork students were engaging in building designed solutions in response to their portfolio work based around the human centered design process. Solutions ranged from dirt bike stands, to desk ornaments, to small artistic displays; all based around the usage of different types of metals and other materials. Year 11 Metalwork students were building high quality desk ornaments for either themselves or family members, after honing their skills with dimensionally accurate cubes that were recycled into stools. The high-quality craft displayed by all students was exceptional, with a lot of great skills in cutting, welding, polishing, and finishing coming out in all projects.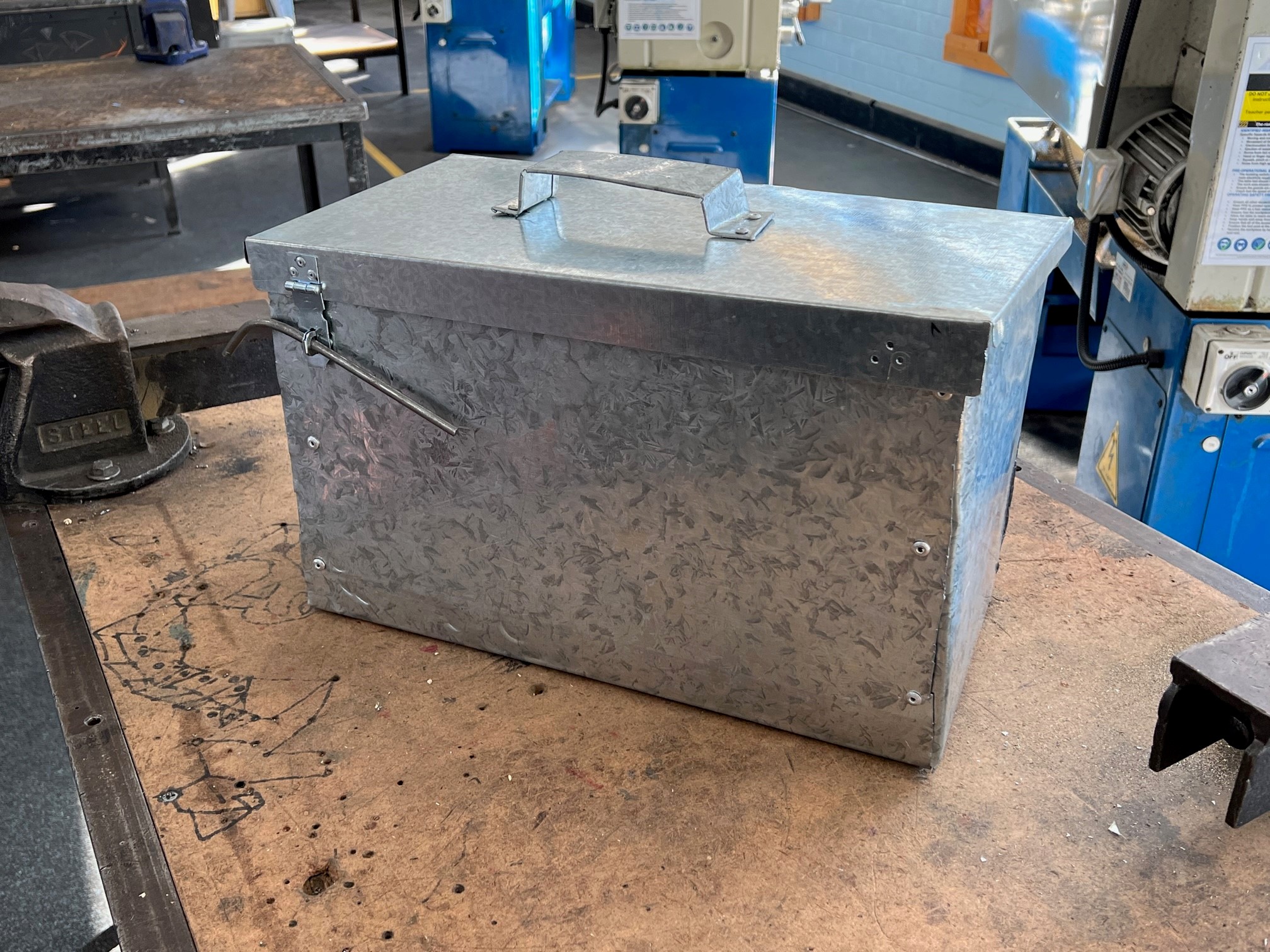 In Food and Hospitality, Year 9 students have been designing and creating a healthy burger with a cultural influence, with a focus on nutrition. They have also had to make their own bread dough for the buns! We had some very flavoursome, beautifully presented, and healthy burgers. Lots of spices, herbs and vegetables were used in their creations.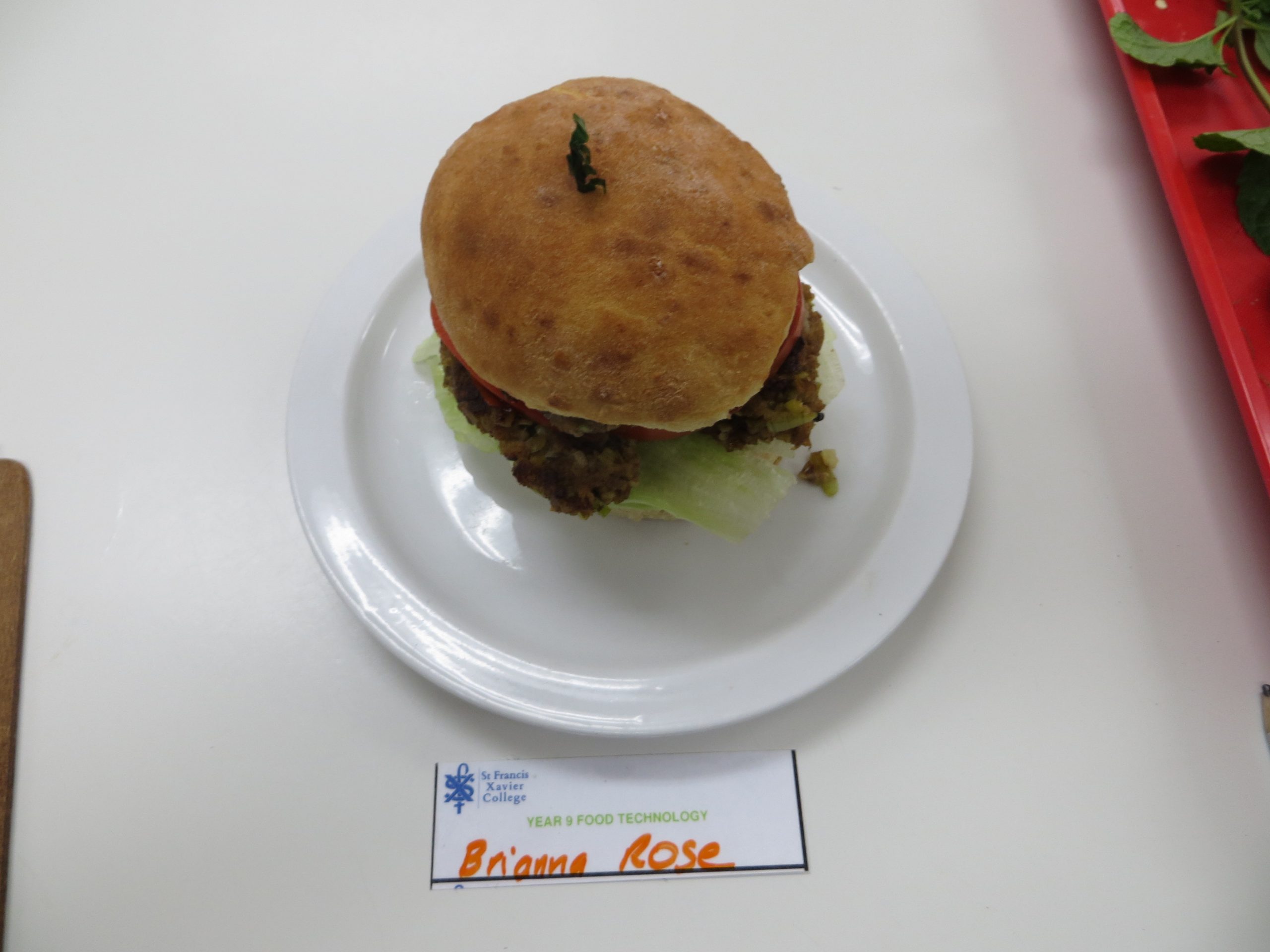 Year 10 Hospitality have just completed their Practical Exam where they had to produce a Breakfast Bruschetta. Students had to demonstrate the skills they have learnt throughout the semester. They had to successfully use three different methods of cookery, use the correct preparation techniques to produce a simple dish whilst using safe and hygienic practices. The dish had to be completed with industry time constraints.
Our Senior Hospitality students have been busy all semester serving many cafés to both staff and students throughout the semester, serving scones, Italian food, breakfast, seafood and gourmet salads. Students have also learnt how to make espresso coffees, prepared food for St John the Apostle Fete curry stall and staff morning tea.
Our Engineering students in Year 9 have been finalising their bridges for the finals of the CIT Bridge Building challenge, as well as designing and 3D printing solutions to real world problems like holding their remote or headphones, or launching gliders, and sharing their designs with the world on Thingiverse. Year 10 students have been diligently designing, testing, simulating and manufacturing rockets, learning all about materials science and lamination techniques with timber and paper to increase the strength of their fins, with the rockets nearly ready for their final flight tests! Senior engineering students have been developing a number of amazing creations too, from sustainable design solutions to improve the College's environmental impact, to Sustainable Urban systems or 'Green Cities' that have all their water, power, waste and transport systems working in harmony together to produce a carbon neutral community for 10 000 people. They have even been designing Engineering solutions to humanitarian crises around the world, including food and water shortage in remote communities, and emergency shelters for earthquake and bushfire relief.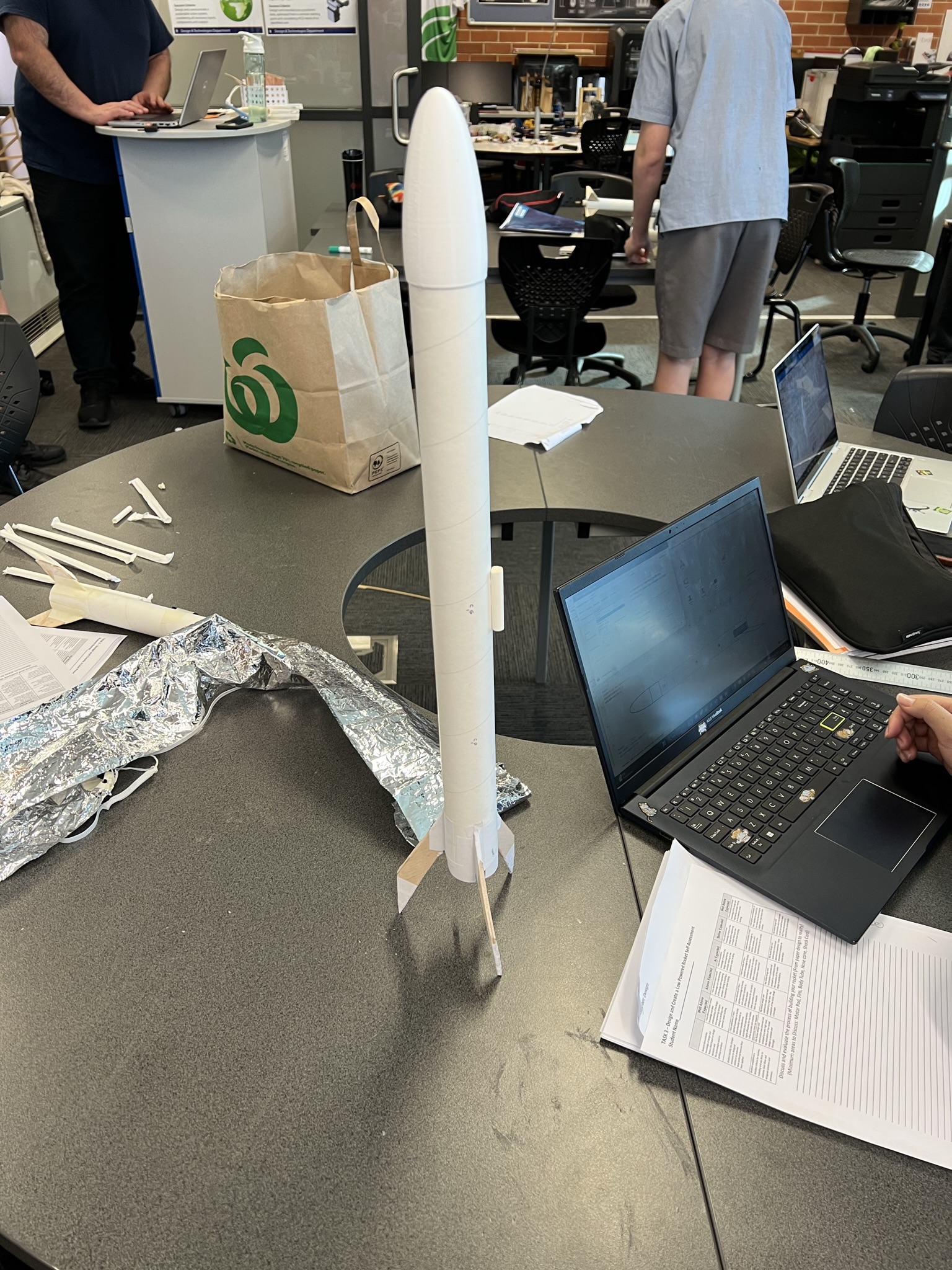 Year 9 Textiles are producing and costing hoodies to wear for winter. They have had to learn new sewing techniques to sew knit fabrics including the overlocker and sewing on cuffs. They will complete this project by creating shorts or tracksuit pants. Year 10 students are currently doing an independent project of their choice, some of the exciting items that are being created include dresses, pants, PJs and tracksuit pants.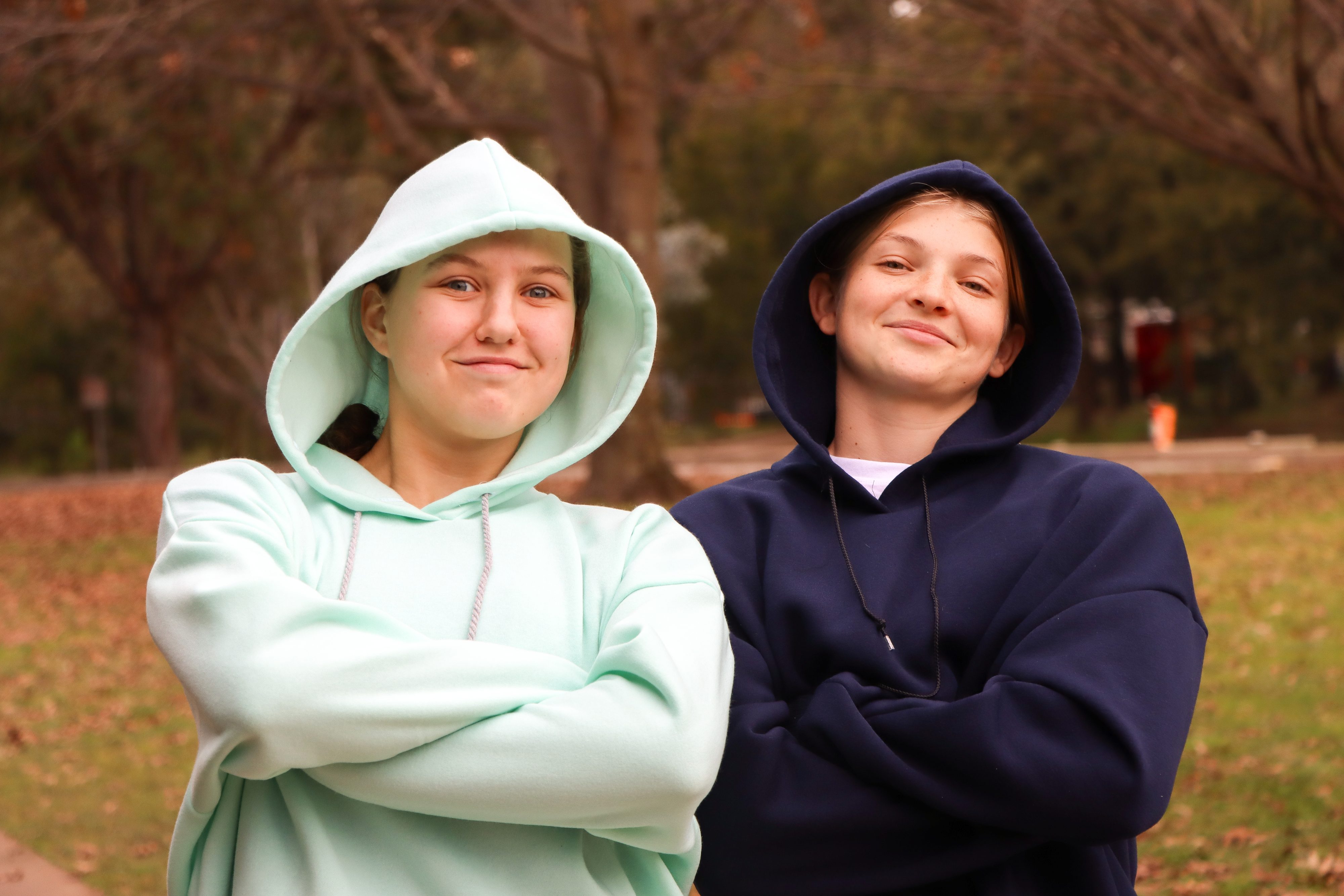 With Timber our Year 9 students have been creating some incredible products using recycled Camphor Laurel offcuts, including desk clocks and kitchen utensils with consideration of their client's needs and learning about food safe finishes. Year 10 students have been designing and manufacturing bedside tables, while our senior students have been honing their skills in a variety of projects from cutting boards to tables. Construction students have been learning the fundamentals of the construction industry, manufacturing sawhorses to help them with future projects, as well as sturdy outdoor furniture which will be donated to the school to be shared by the community for years to come.
We can't wait to see what our students will make next semester. We certainly have some very promising designers that will make incredible impacts on our world in the future!