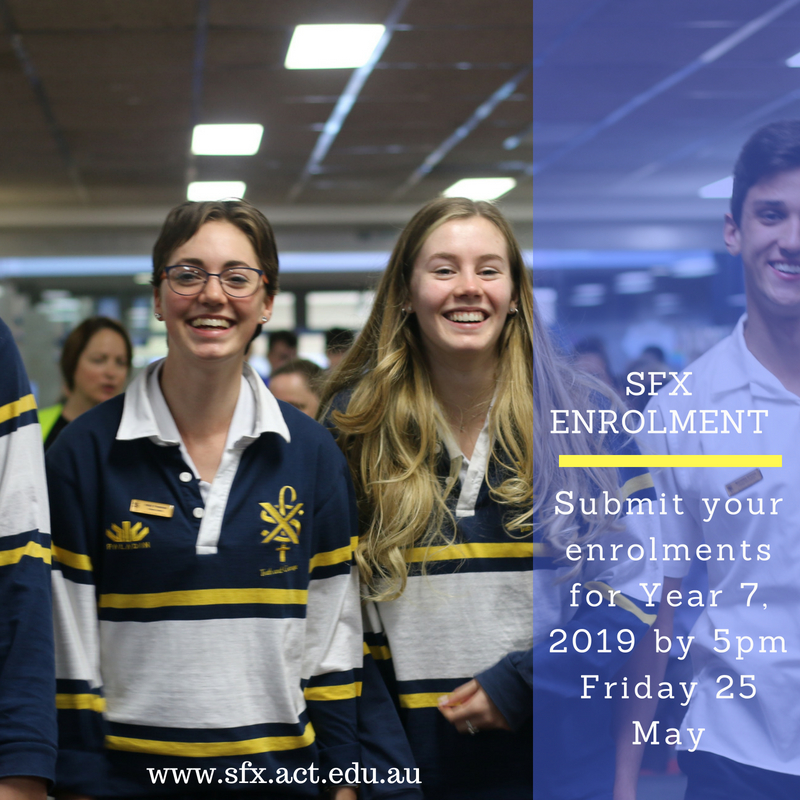 Enrolment Deadline and Information @ St Francis Xavier College
May 22, 2018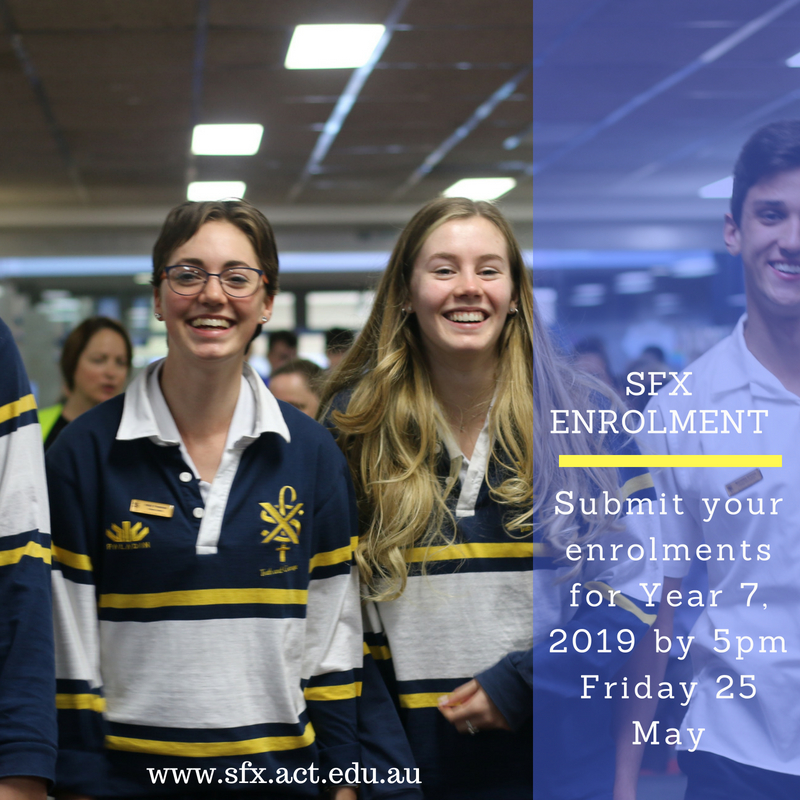 A reminder that all enrolment applications for Year 7, 2019 at #sfxflorey and all @ceocg schools must be submitted by Friday 25 May at 5pm.
Check out our promotional video with reasons why #sfxflorey may be a good fit for your daughter or son.
An Information Guide about SFX Florey is now available on our website at the following link (Please be patient! the file may take a minute or two to download.)
The enrolment form can be downloaded here.
This deadline is crucial for students to be included in first-round offers. For more info, see bit.ly/enrolatsfx.
Phone us on 62581055, visit our website www.sfx.act.edu.au or contact Jennifer Madgwick on school.office@act.edu.au.