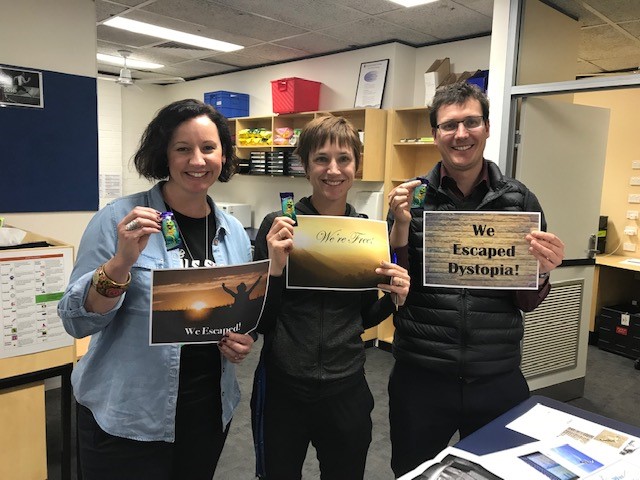 Escape Rooms @ SFX
October 22, 2018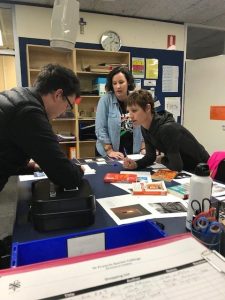 By Erin Pitt
Our Resource Centre staff has recently undertaken the challenge of running Escape Rooms. Escape Rooms, also known as Escape Games, are a physical adventure game in which players solve a series of puzzles and riddles using clues, hints, and strategy to complete the objectives at hand. Players are given a set time limit to unveil the secret plot which is hidden within the rooms. The games are a fun way to challenge students on their specific subject knowledge while developing the 4 Cs- critical thinking, collaboration, creativity and communication.
We started out purchasing one Breakout kit and trialled it on a small group of teachers and then moved to small groups of students. Our Science Department teachers chose to complete an Escape Room for their team meeting, which went very well.
After such success with the trials we decided more kits were needed to have a whole class participate at the same time. Mr Stace-Winkles set about challenging his Year 10 Science class to unveil the chemical equation behind photosynthesis. The students nailed it!!
We look forward to sharing this learning experience with many more groups in the future.