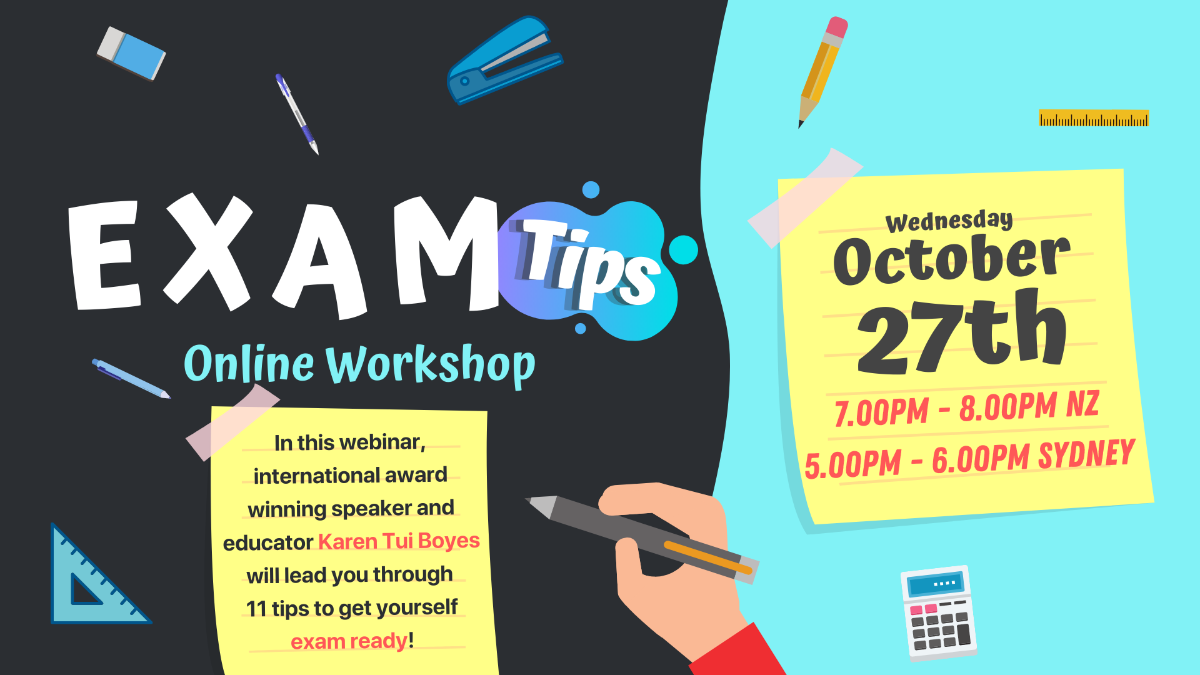 Exam tips workshop
October 22, 2021
Got teenagers sitting exams soon (or are a teen)?
In this webinar, international award-winning speaker and educator, Karen Tui Boyes, will lead you through 7 study tips and 11 exam tips for you to get yourself ready for your exams.
You'll learn…
what to do before, during and after your exam
what to do if you can't remember!
using your textbooks to shorten your study time
which foods are great for your brain
ways to maintain a positive attitude
success strategies
study tips for success…& more
Please NOTE: If you are unable to attend on this date and time, everyone registered will be sent the video recording within 24 hours of the live event.