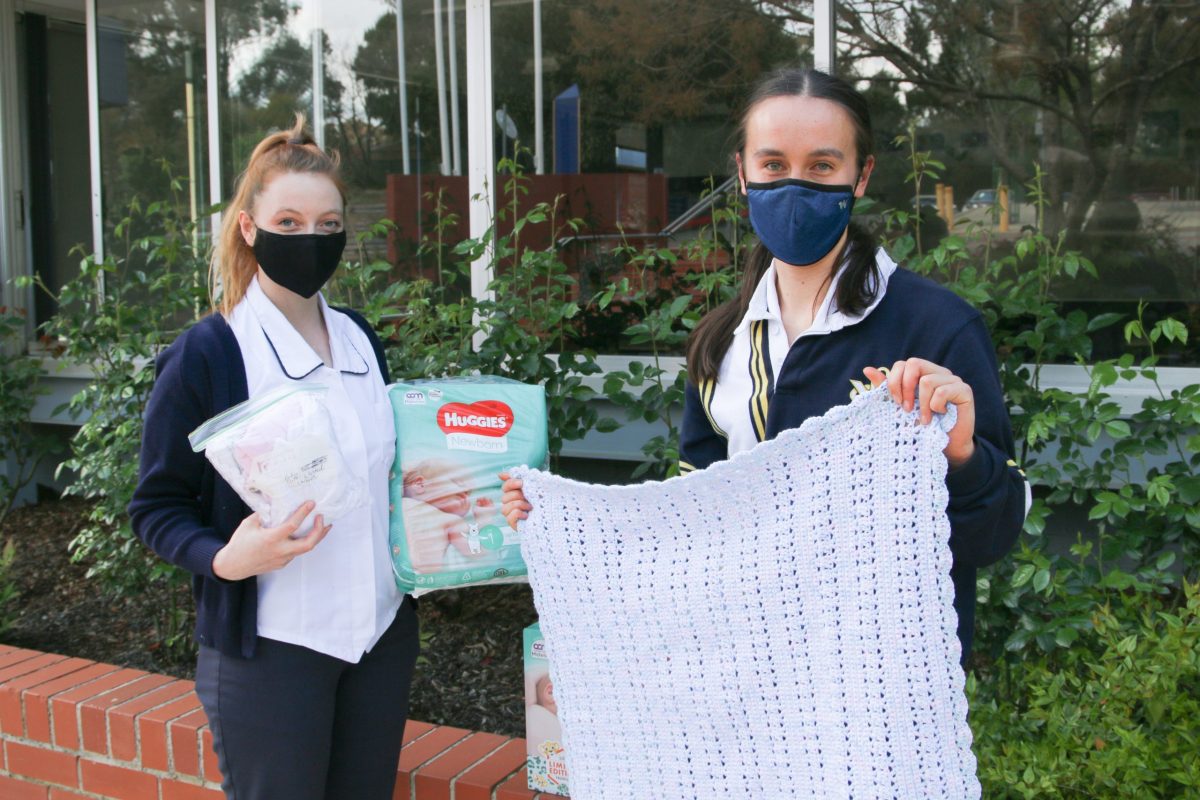 Supporting our local charities
October 22, 2021
SFX make a lot of effort to support local Canberra charities—even when times have been tough with COVID-19 restrictions, we are still working to do our best to help out those in need.
Koorilla Captains, Maddy and Jemima met with Karinya House on Monday to make a lovely donation of knitted baby blankets, hats and nappies.
Karinya House help Canberra mothers and babies by providing safety, shelter and a positive support network.