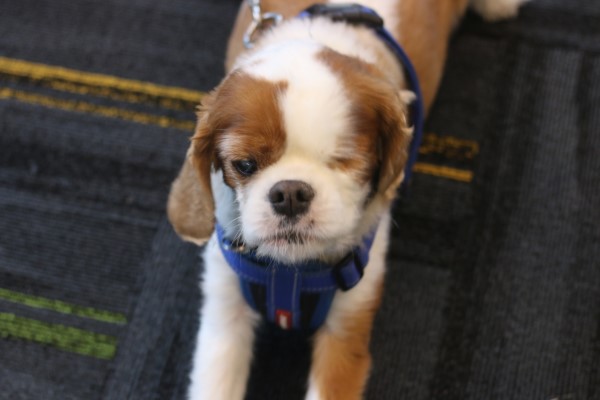 HOME in Queanbeyan Founder Fr Peter Day Visits SFX
November 8, 2018
As part of the Board of Senior Secondary Studies requirements, students have to complete 55 hours in Religious Education in years 11 and 12. As part of our extra hours for Year 11 RE, our department invited Fr Peter Day, an Archdiocesan priest to address the students on 7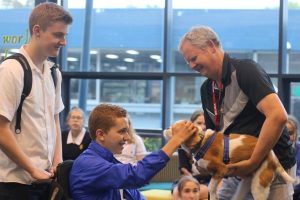 November.
Fr Peter Day is founder of HOME in Queanbeyan, a supported long-term accommodation facility for people experiencing mental illness.
Fr Peter shared about his vision and vocation to serve others who experience these difficulties.
The presentation began with a short video that tells the story of HOME through the eyes of Benny, the blind Cavalier King Charles Spaniel who is always at Fr Peter's side. 
Fr Peter then gave a short testimony about his time in Sydney training for the priesthood. He spent significant time living on the streets in an attempt to enter into and understand the reality of mental health issues and homelessness.
The students asked insightful questions about faith, mental health and the services provided by HOME.
Please enjoy the photos taken during the presentation.