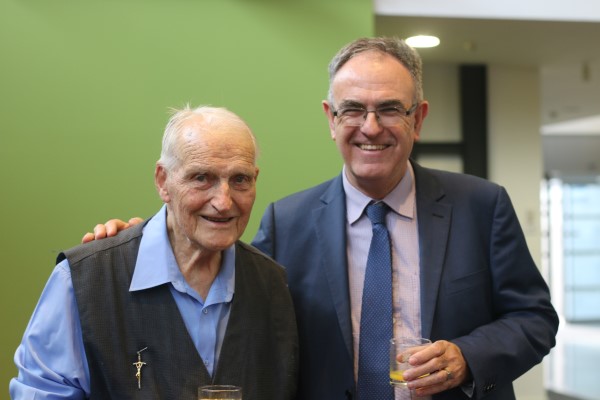 Celebrating a Beloved Principal | Farewell, Mr Tulley!
November 2, 2018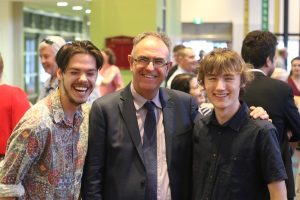 On Thursday 1 November, the College community of SFX farewelled our principal Angus Tulley.
Mr Tulley was seconded to the Catholic Education Office as its Deputy Director at the beginning of 2018, and in July took the decision to remain there in an ongoing capacity.
Around 200 people gathered in the hub to farewell Mr Tulley, including his family (wife Paula and children Dominic, Claire, Anna and Vincent and grandchildren). The crowd included staff, parents, former and current students.
The speeches were moving, and included a short rendition of an Irish blessing, ending Mr Tulley's long tradition of serenading the college.
The SFX community wishes Mr Tulley all the best with his future endeavours and look forward to welcoming our new Principal, Paul Carroll in 2019.
Please enjoy the photo gallery.