Students Volunteer at Senior Sports Carnival
October 29, 2018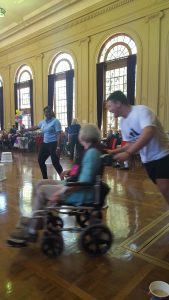 Senior students from SFX volunteered at the Canberra Senior Sports Carnival which is an event held for people over 85 years of age. This event took place on the 22nd of October.
The Senior Sports Carnival is an annual event that has been running since 2002.
Participation in this community event is an amazing opportunity to build an older person's sense of self-esteem, engagement in their community, improve their physical skills and to consolidate their sense of belonging amongst their peers.