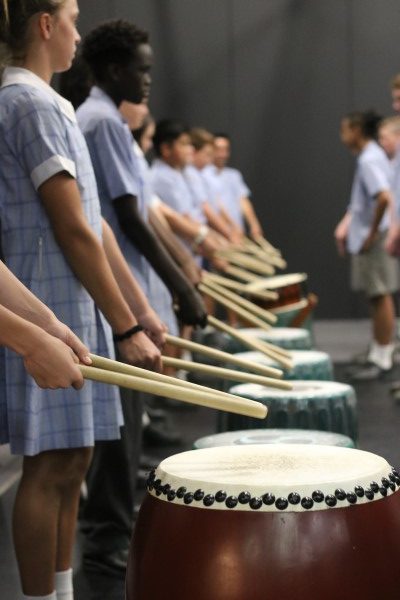 Japanese Drumming Workshop
April 10, 2018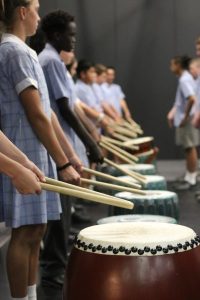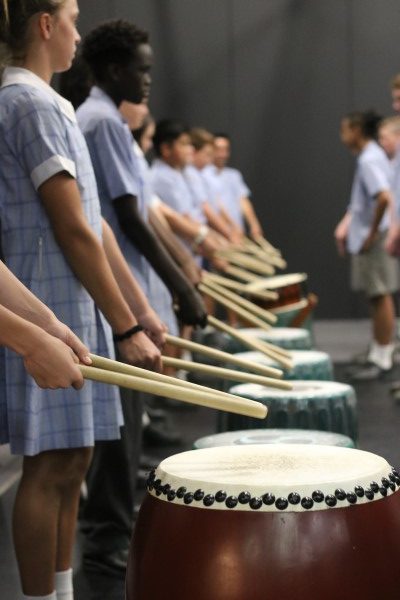 By Danielle Madsen, Languages Coordinator
This week Year 8 Japanese students enjoyed the opportunity to participate in a Japanese cultural experience that was led by Kiyomi Sensei, a professional Tyke-oh drummer.
The students were taught how to play the Tyke-oh drum using the correct techniques and at the same time, they learnt the importance of respecting the traditional instrument.
Students very quickly learnt to play different rhythms on the drum and gained an appreciation for the authentic sound of a Tyke-oh drum.
"A very interesting experience that was more imaginative and disciplined than normal drumming." Dominic Caderazzo

"Lots of fun and something different!" Sam Curtis

"A really interesting workshop and it was fun that we could play altogether." Grace Laurent

Photos by Xanthia Bingley, Year 12.