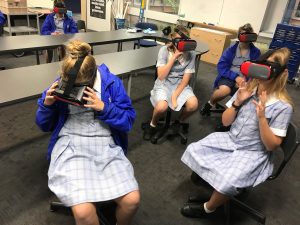 By Erin Pitt
Year 7 students have been lucky enough to pull on some Virtual Reality goggles to explore some of Egypt's most iconic sites.
Virtual destinations included the Pyramids of Giza, The Sphinx and The Temple of King Ramasses II.
This exciting journey complements their Humanities studies of ancient societies.